quartz movement

mademoiselle
privé bouton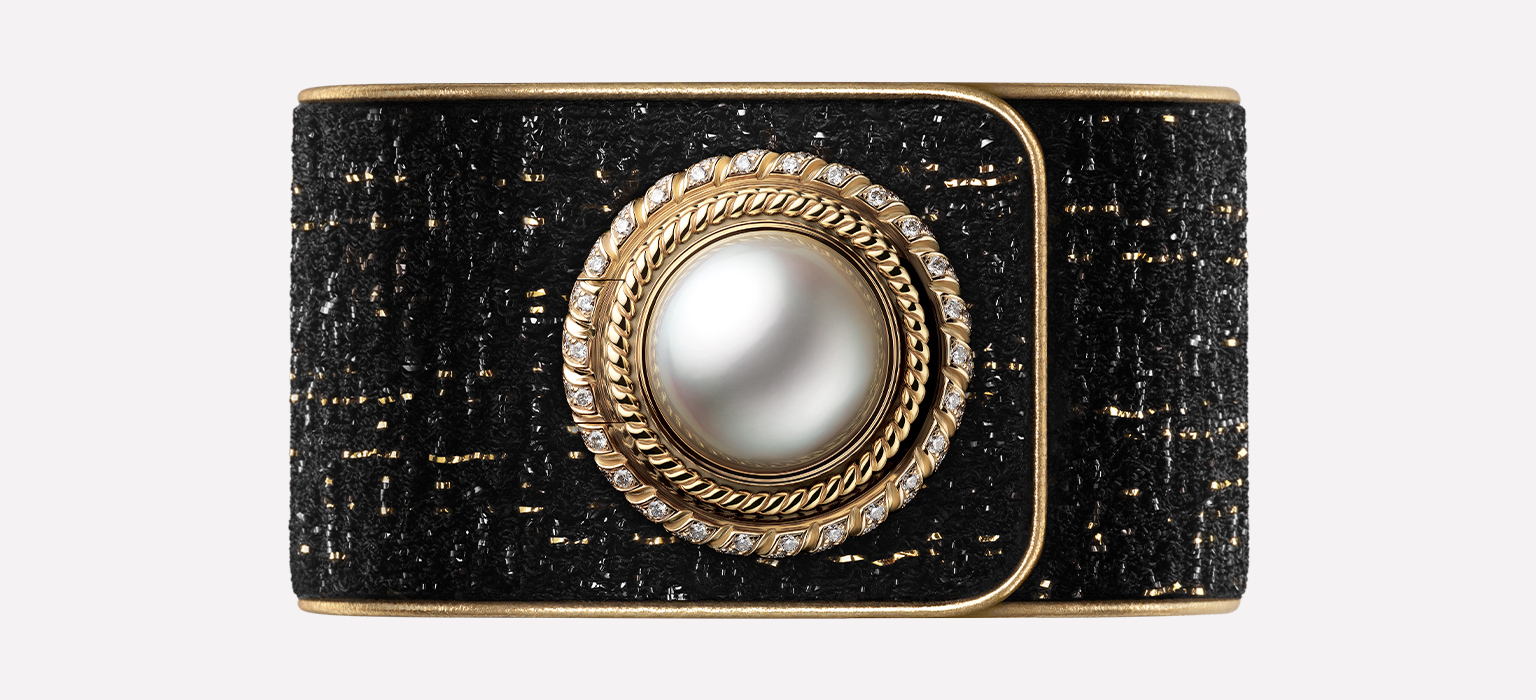 Video 1 - Fitting the watch on the wrist
1 of /3
Fitting the watch on the wrist


How to read the time


Adjusting the time (back)
TAKING CARE OF YOUR WATCH
BATTERY LIFE
3 years on average
HOW OFTEN SHOULD YOU SERVICE YOUR WATCH?
Check water resistance every 2 years (or annually, if in frequent contact with water)
Full review every 4-5 years
Jewelry watches are precious and fragile. They are water resistant, but are not designed to be completely submerged in water.

The water resistance feature protects the watch against dust, rain and splashing water. It is protected by a set of seals that should be replaced every two years for maximum protection. CHANEL Watches & Fine Jewelry tests and replaces the water resistant features of your watch every time it is serviced.

Do not wear your watch in a sauna, steam room, bath or shower. Sudden changes in temperature may damage the seals.
Go back to water resistance
In quartz movement watches, the movement is powered by a battery that can last for 2-4 years, depending on the model. If the battery is completely discharged or low (the centre second hand on some watches will begin jumping four seconds faster), we recommend taking it to our expert watchmakers as soon as possible. Never leave a flat battery in your watch. It can leak and permanently damage the movement.

Important: It is best not to adjust the date between 10:00 PM and 1:00 AM.
Go back to movement
Do not submerge your watch in water to avoid damaging the strap.

Use only a clean and dry soft cloth to clean your strap. Do not use chemicals like soap, alcohol or solvents. Avoid contact with water.
Go back to the strap
Watches are one of those rare objects that operate continuously. To preserve its reliability and extend its lifespan, your watch should be regularly serviced by our certified workshops equipped with all the necessary tools and parts. Only CHANEL watchmakers are officially qualified to repair and service your watch.

Recommended routine service schedule:

EVERY 2 YEARS:
MAINTENANCE SERVICE (includes the following steps):

Disassemble the watch
Check the movement
Replace the battery (quartz watches) or calibrate the movement (automatic watches)
Disassemble and clean the watch with ultrasound
Replace any damaged parts
Reassemble the watch and replace water-resistant seals
Replace bars and screws, if necessary
Test the water resistance
Check the condition of strap and clasp
Monitor operation of quartz watches for 48 hours, automatic watches for 72 hours, automatic chronograph models for 96 hours
EVERY 4-5 YEARS:
FULL SERVICE (includes the following steps):

Disassemble the watch
Automatic movements: disassemble, clean, wind and calibrate the movement
Quartz movements: replace movement and battery
Disassemble the watch, replace any damaged parts
Polish steel and gold parts
Clean components with ultrasound
Reassemble watch and replace water-resistant seals
Replace bars and screws, if necessary
Test the water resistance
Check the condition of strap and clasp
Monitor operation of quartz watches for 48 hours, automatic watches for 72 hours, automatic chronograph models for 96 hours
Go back to servicing