CHANEL Connects, the acclaimed arts and culture podcast, returns for Season 3. Featuring global thought leaders, artists, and creators, this series of eight episodes released weekly, is devoted to the profound questions and conversations that shape culture today and define its tomorrow.
CHANEL Connects pairs two visionaries in each 25-minute episode for an intimate conversation that interrogates: the intersection of technology and imagination, fact and fiction in autobiography, the power of collectives, cinematic inspiration, and more.
Including actor and producer Penélope Cruz, architect Frida Escobedo, entrepreneur Jon Gray, designer Yinka Ilori, composer Kelsey Lu, and digital artist Sarah Meyohas, among others, CHANEL Connects fosters unscripted exchanges between brilliant minds at the edge of innovation on universal themes that touch us all.
EPISODE 1 : Immersive Joy
Kelsey Lu is a classically trained musician whose work is defined by otherworldly electro-classical sound, and by collaborations with artists including Solange and Blood Orange. Yinka Ilori is known for creating bold, colourful designs informed by his British-Nigerian heritage, often focused on accessibility and inclusion. Challenging us to think in new ways, Yinka and Kelsey Lu discuss the influence of the natural world on their respective practices, and the immersive power of music and art. They begin their conversation by exploring how joy feeds their creativity.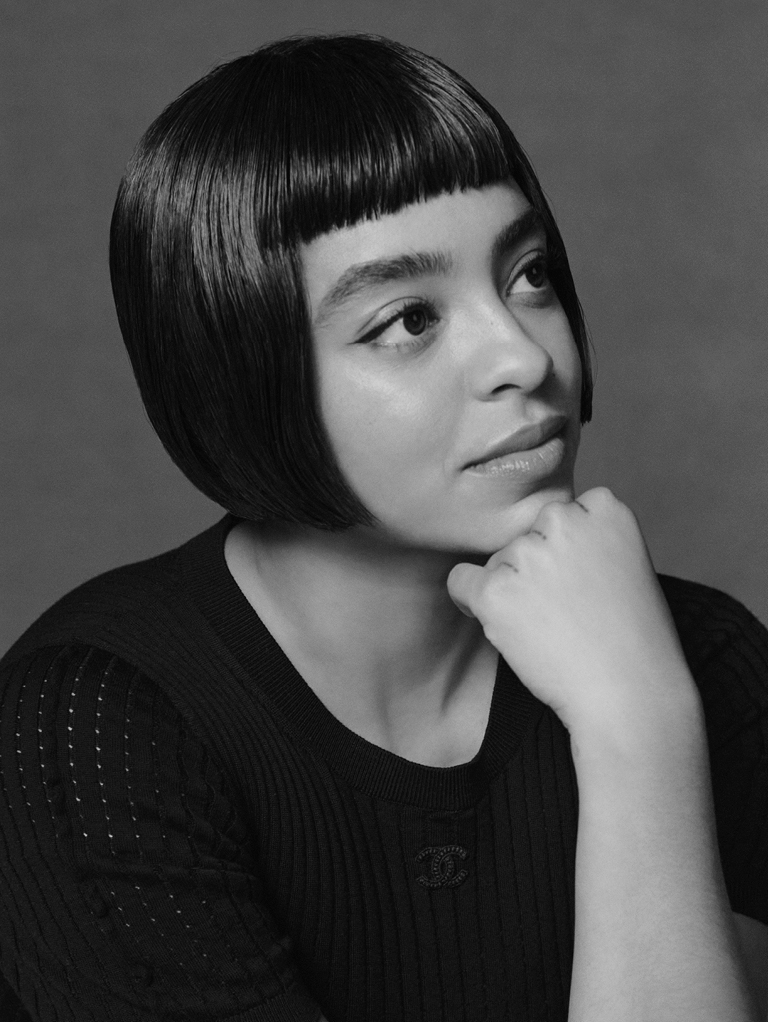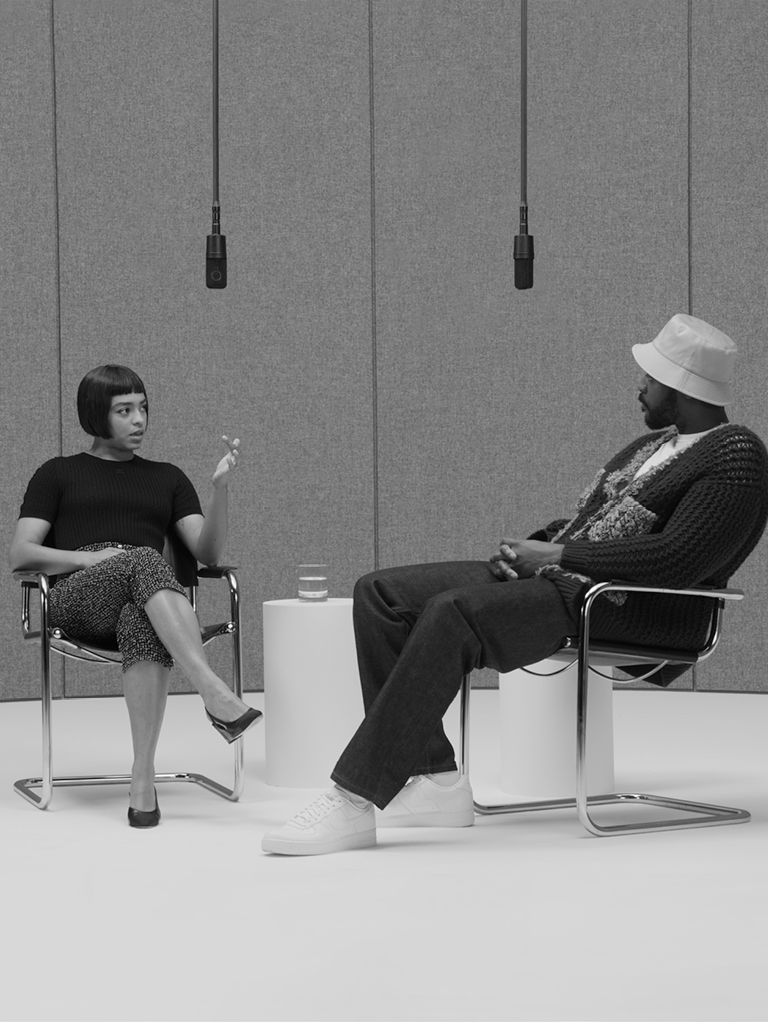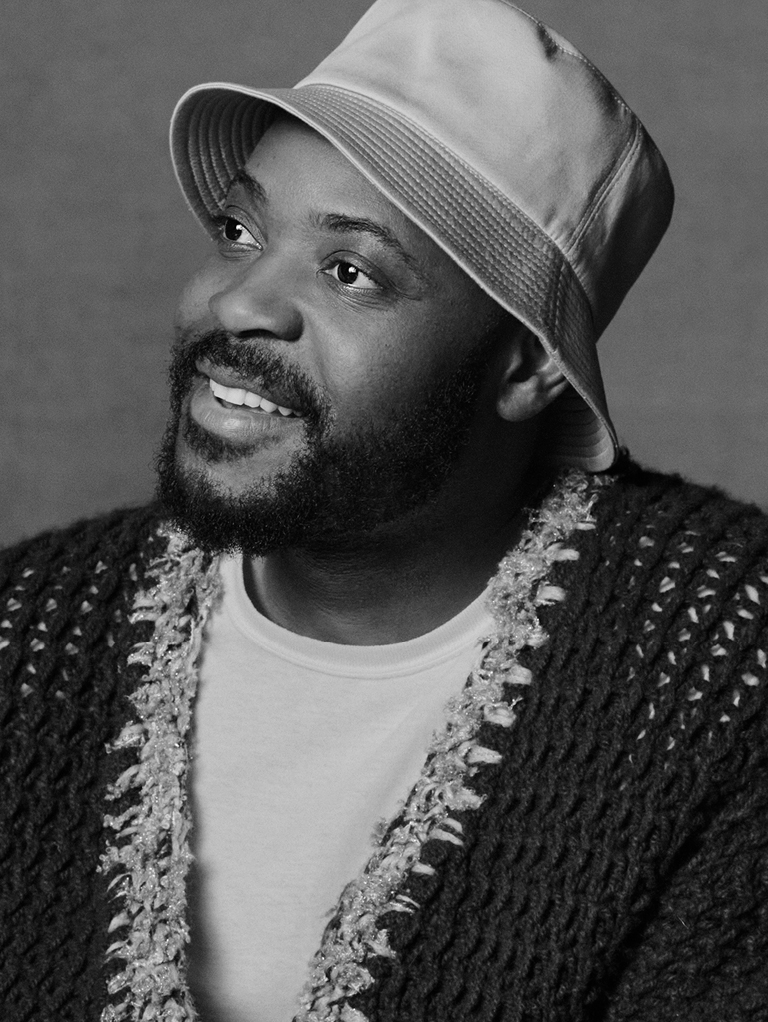 EPISODE 2 : Taking Up Space
This episode features two audacious talents shaking up the film industry – in front of, and behind the camera. Savanah Leaf came to film as a former Olympic volleyball player and her debut feature, Earth Mama, recently premiered at Sundance Film Festival to widespread acclaim. Margaret Qualley has already worked with some of the best directors in cinema, from Claire Denis and Quentin Tarantino to Yorgos Lanthimos and Ethan Coen. The multi-hyphenate duo sit down in New York for a conversation about their journeys so far.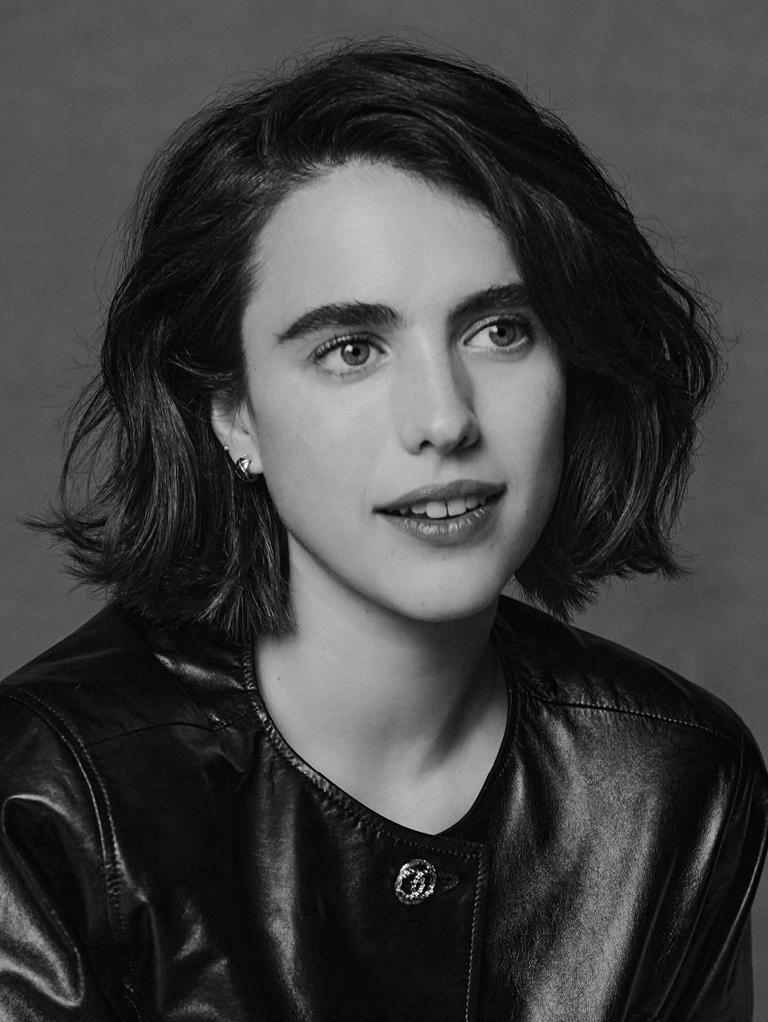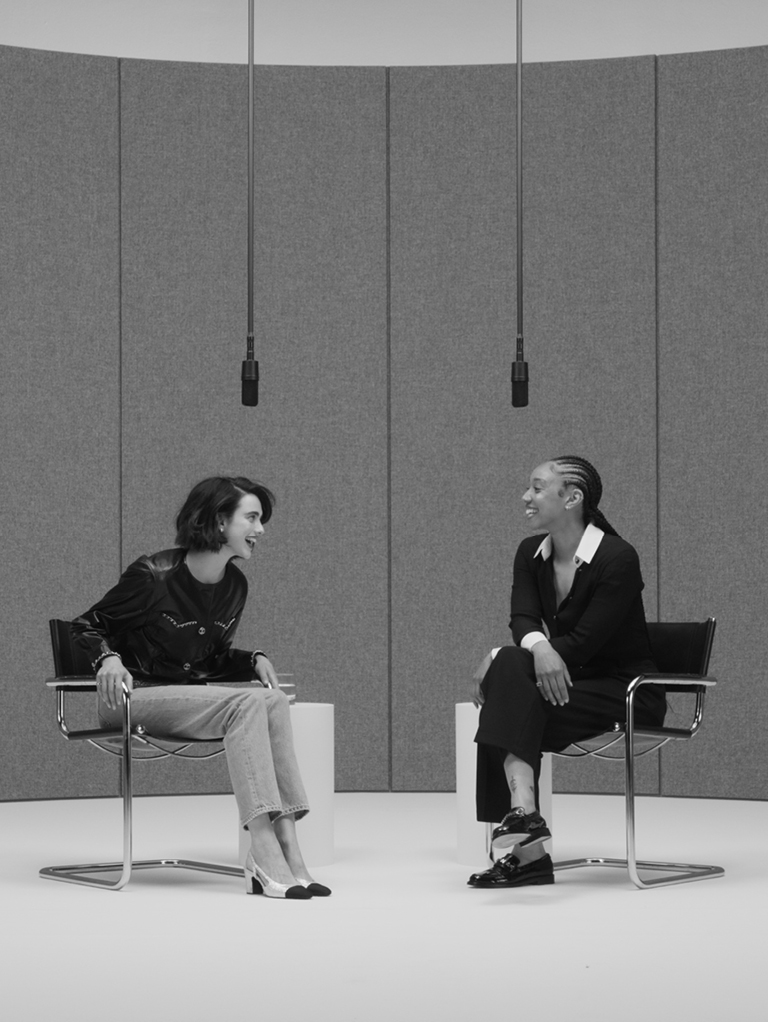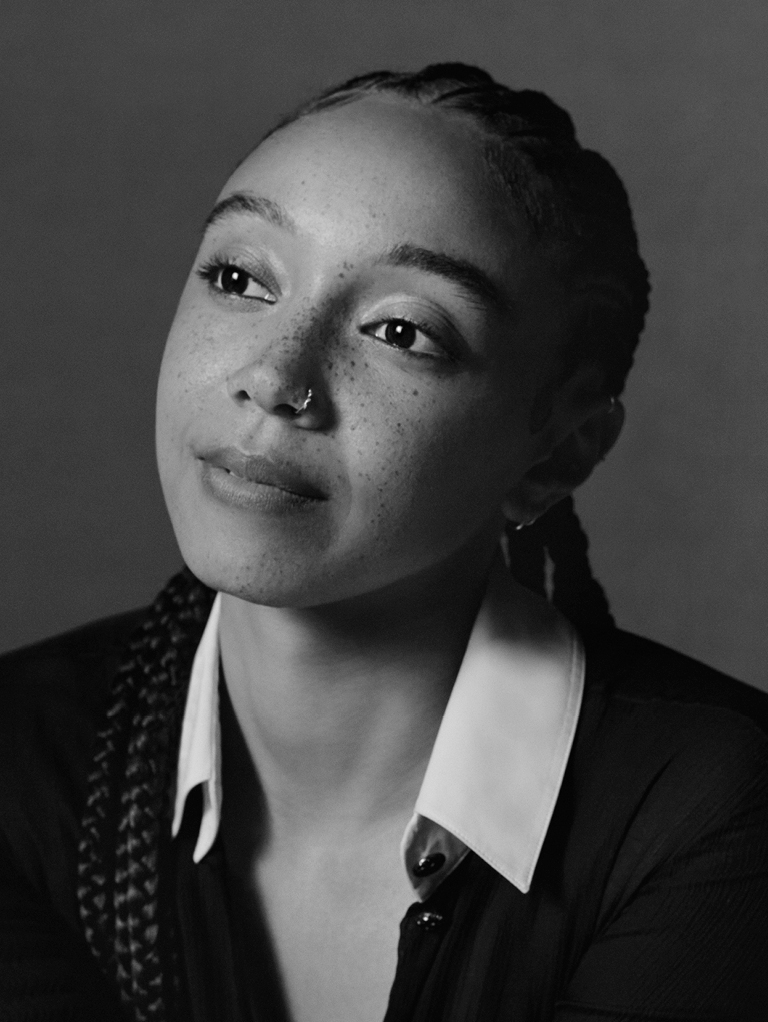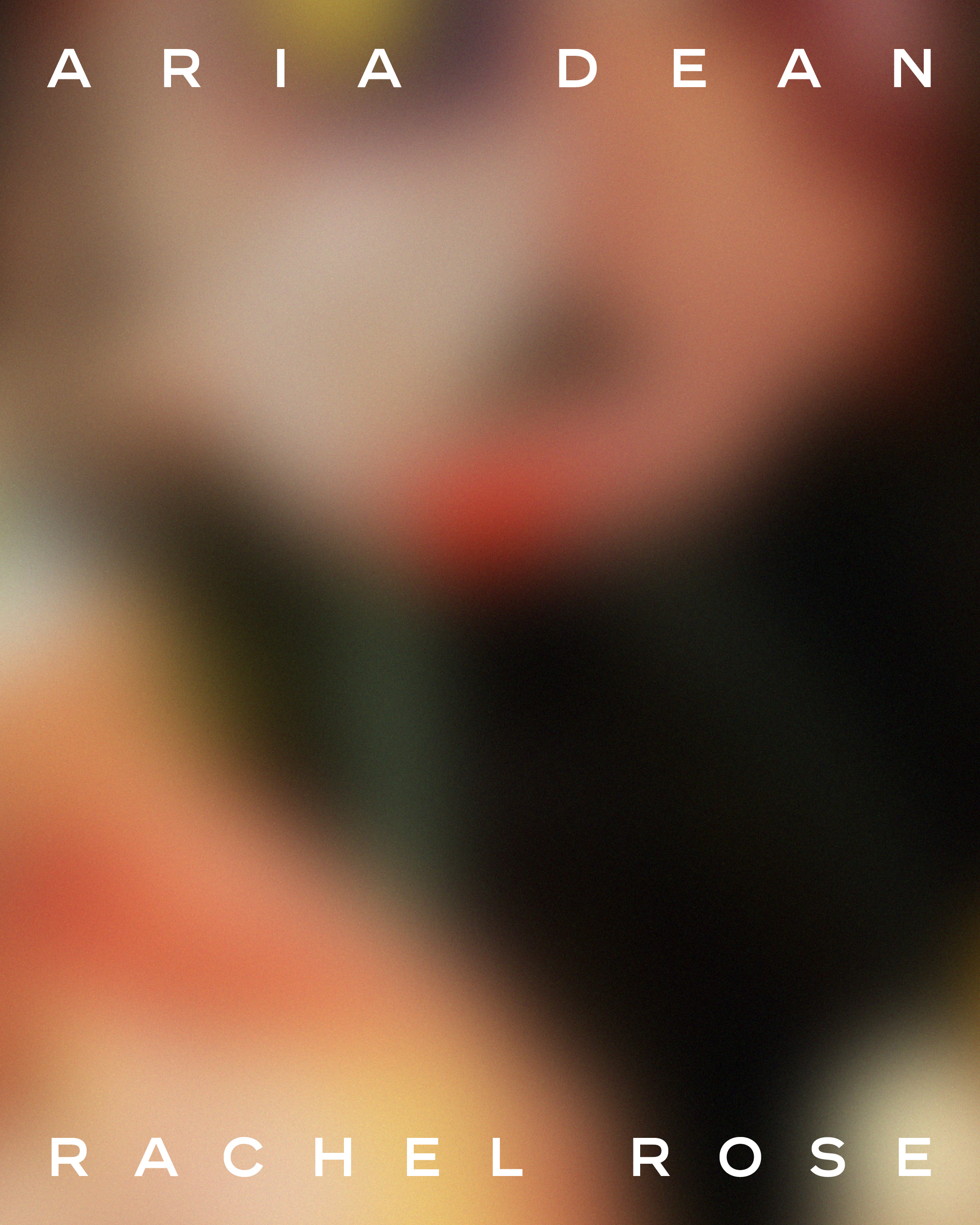 EPISODE 3 : Art Across Disciplines
Rachel Rose is known for her intricate video installations which investigate our changing understanding of the world – from labour in 17th-century England, to explorations of outer space. In this episode she connects with fellow artist Aria Dean, who uses film and sculpture to produce meditations on Blackness and artistic theory. Their conversation digs deep into the contemporary art world: their multidisciplinary practices—including film, sculpture, and installation, the use of memes as critique, and how the weight of history inspires them.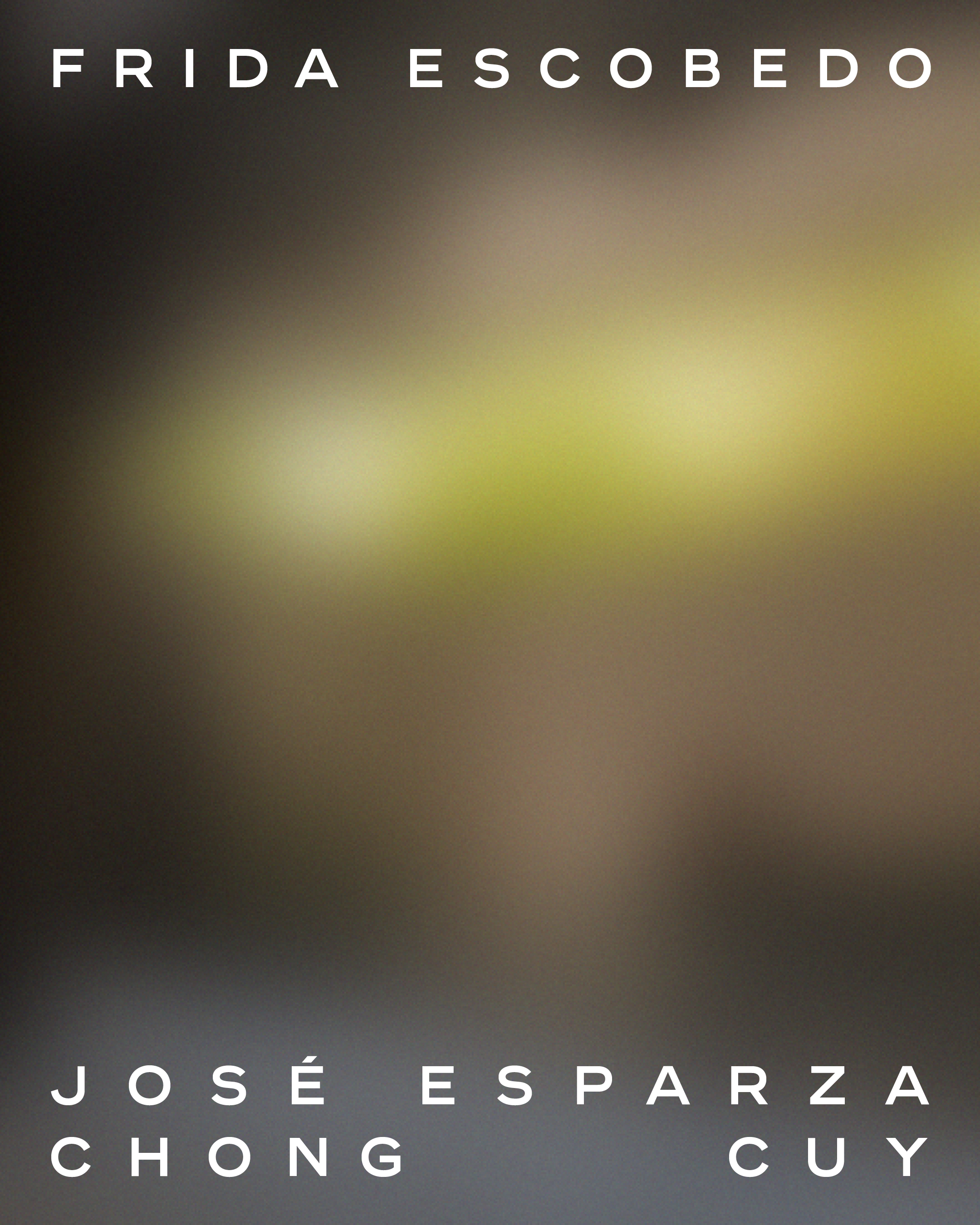 EPISODE 4 : Architecture on Time
Two good friends are working at the intersection of art and architecture from very different angles. Award-winning architect Frida Escobedo is currently renovating the contemporary wing of the Metropolitan Museum of Art in New York. José Esparza Chong Cuy, Chief Curator of Storefront for Art and Architecture in New York, is changing public engagement with both disciplines. The two of them discuss the magic of Lina Bo Bardi, the connections between art and architecture, and how Mexico has influenced both of their work.
EPISODE 5 : Filmed with Love
In this episode we bring together a cinematic legend and a rising star: the Academy Award-winning actor Penélope Cruz, whose performances in independent film and Hollywood blockbusters have been captivating audiences for more than three decades. She connects with Carla Simón, a director who has introduced Catalan cinema to new, global audiences by drawing on her rural upbringing. The duo connects in Madrid for the first time and discuss politics, parenthood, and the bravery of taking the space to breathe.