LES BEIGES
HEALTHY GLOW SHEER POWDER SPF 15 / PA++
N°25
DESCRIPTION
Inspired by the passion for freedom of Gabrielle Chanel, the CHANEL Makeup Creation Studio has designed LES BEIGES, a new spirit of makeup that is simple and intuitive. Free like a breath of fresh air. Spontaneous like the perfect getaway. Enveloping like a caress of light.
LES BEIGES reveal the healthy glow of each woman and provide a sensation of lightness, well-being and freshness.
All year round, LES BEIGES compact powder gives your skin a fresh, healthy glow.
Each woman's intuition guides the brush as it sweeps across the face to create a personalised healthy glow. Its three luminous and natural shades reveal a sheer, dazzling glow.
The fine, lightweight and antioxidant powder shields the skin from environmental stress and sunlight thanks to its SPF 15 / PA++ sun filter. Its ultra-protective formula, enriched with cotton flower and white rose plant cells, becomes one with the skin to soothe it better. It is gentle on all skin, even the most sensitive.
The Healthy Glow Sheer Powder also features the iconic CHANEL compact case, dressed for the first time in beige, the timeless and exclusive beige that Gabrielle Chanel loved so much. Its big mirror, with a larger inclination angle, and its half-moon powder brush made of natural bristles make application even easier.
LES BEIGES: Natural is a style.
HOW TO USE
Take the powder with the half-moon brush for a light, sheer finish or with the retractable kabuki brush for a smooth, even finish. Apply to the entire face, working from the middle outwards with large sweeping movements.
Wear the powder on its own for a naturally enhanced complexion or over foundation for extra touches of radiance or over LES BEIGES Cream.
Choose your shade depending on the desired result for a fresh or peach effect.

Go back to Description
An exclusive location to discover all of the CHANEL fragrances, makeup and skincare, guided by fragrance experts and professional makeup artists. A unique space that plunges you into a brand-new world of CHANEL.
DISCOVER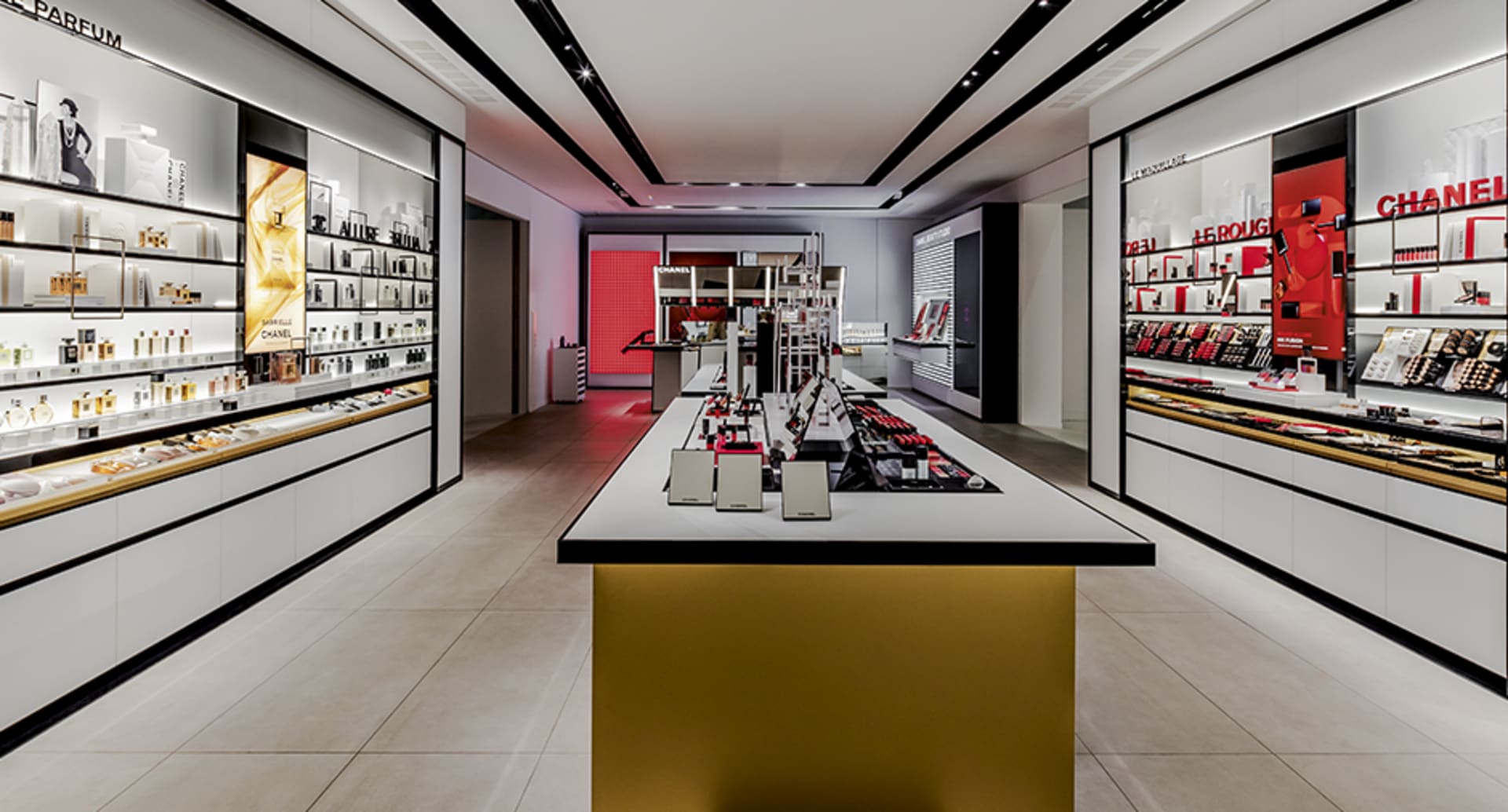 Go back to About our boutiques