DESCRIPTION
The touch of colour and radiance.

Offers makeup effects from very natural to very sophisticated. Used as a simple touch of colour, it gives your complexion a healthy glow. As a professional tool, it shapes and models your face (cheekbones, browbones, forehead, chin, along the nose).
Manufactured by a process exclusive to CHANEL, the compact and silky texture of JOUES CONTRASTE gives easy application and subtle blending.

The brush is made of natural hair.

Highlighting your cheekbones enhances the youthful appearance of your face. For the eye zone, choose a satiny tone to soften and rejuvenate this area.
Go back to Description
An exclusive location to discover all of the CHANEL fragrances, makeup and skincare, guided by fragrance experts and professional makeup artists. A unique space that plunges you into a brand-new world of CHANEL.
DISCOVER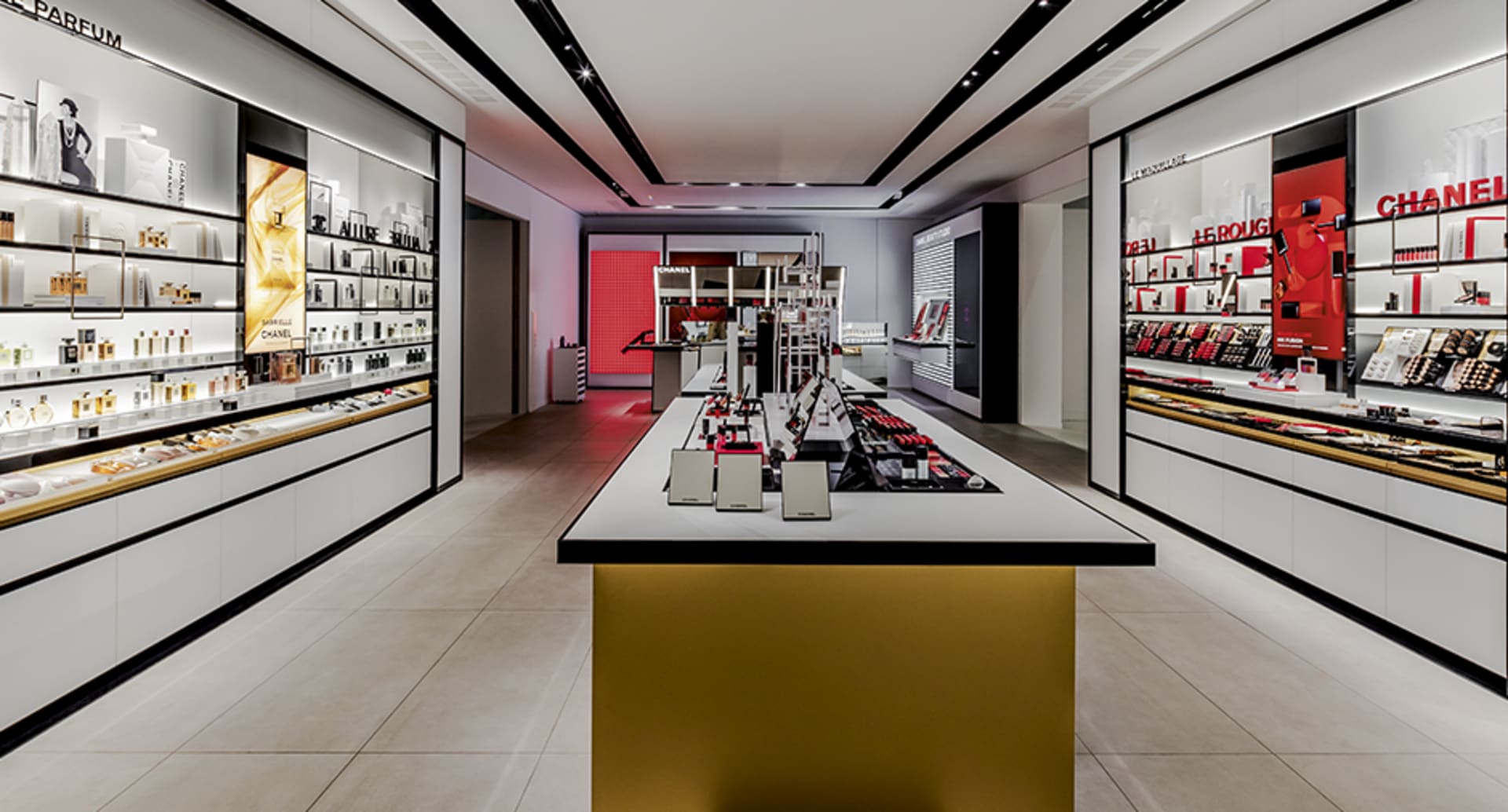 Go back to About our boutiques