CAMÉLIAS D'EAU EXCLUSIVE CREATION LIP PALETTE
LUMINOUS, FULL COLOR, LONGWEARING LIPSTICK PALETTE.
CAMÉLIAS D'EAU
DESCRIPTION
An exclusive palette of four rosy lipstick colours with a swirling camellia surface effect.

Inspired by the awakening of spring, four luminous, full-colour, long-wearing shades light up the face:

Exaltée – A bright pink raspberry (Top Left)
New Prodigious – An iridescent rosewood (Bottom Left)
Palpitante – A pink red (Bottom Right)
Fougueuse – A pink with subtle fuchsia reflects (Top Right)
HOW TO USE
Use the included brush to smooth the selected shade over the lips, working from the outer corners inwards.
Apply as often as desired for radiant colour and shine.
Go back to Description
An exclusive location to discover all of the CHANEL fragrances, makeup and skincare, guided by fragrance experts and professional makeup artists. A unique space that plunges you into a brand-new world of CHANEL.
DISCOVER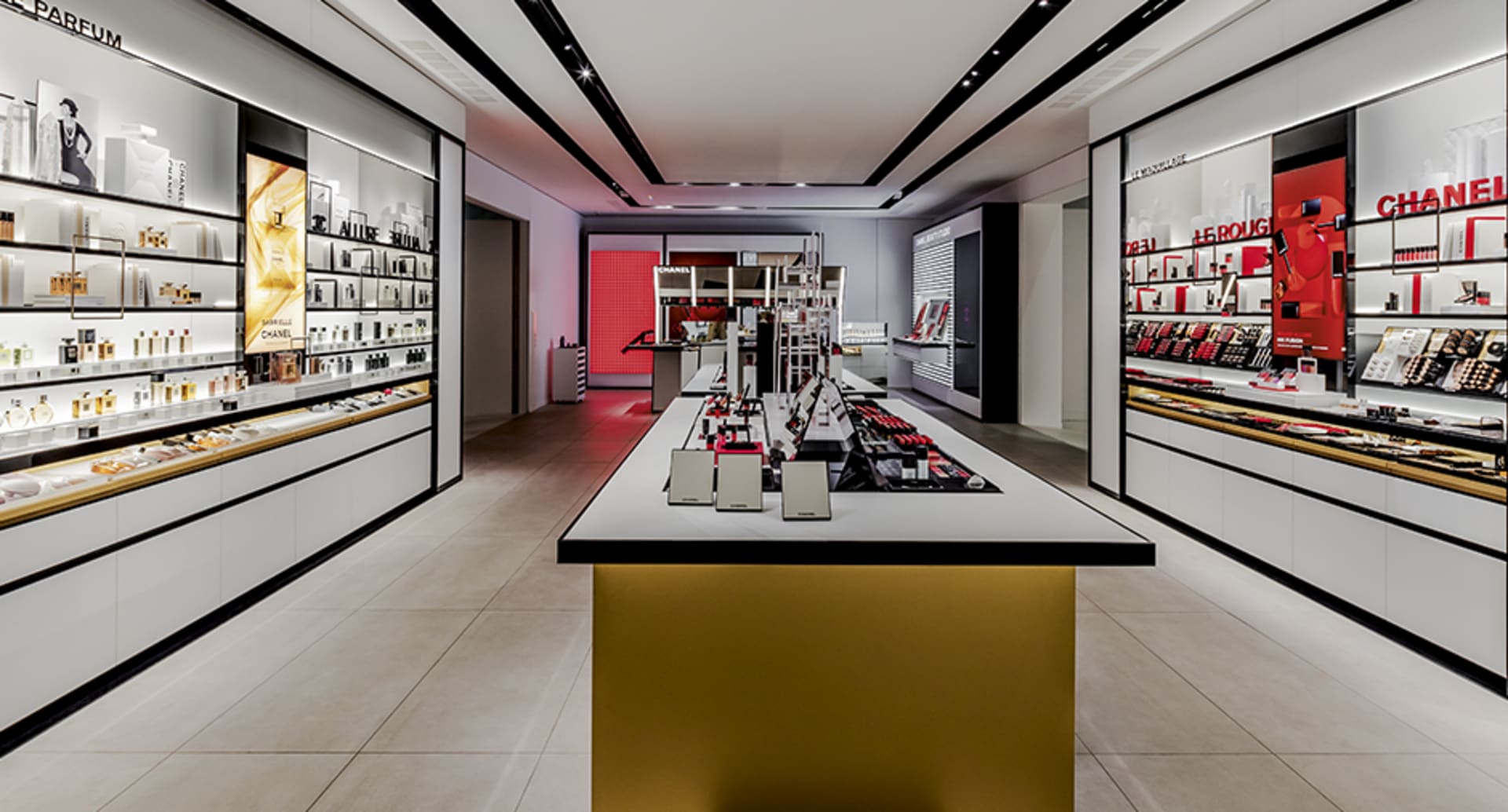 Go back to About our boutiques