POUDRE UNIVERSELLE LIBRE
NATURAL FINISH LOOSE POWDER
DESCRIPTION
A sheer, natural finish for the complexion.

It unifies the complexion, with a natural sheer matt finish, and disguises imperfections without emphasising lines. The unique dispenser puts exactly the right amount of powder onto the cotton velvet puff, for a perfect natural finish.

A sheer matt finish, obtained by the use of an ultra-fine talc and silica microspheres.

A flawless natural complexion, through the inclusion of photo-reflective pigments, which disguise fine lines and skin blemishes.

Outstanding glide and comfort during application, thanks to a crystal powder derived from Lauryol Lysine, and to a silicone derivative which reduces the volatility of the powder.

A remarkable affinity with the skin and an even finish (lipo amino acid-coated pigments).

HOW TO USE
Used on its own, the powder evens out the complexion and gives a sheer, natural matt makeup. Used over any type of foundation, the powder fixes your makeup with a velvety finish.
Go back to Description
An exclusive location to discover all of the CHANEL fragrances, makeup and skincare, guided by fragrance experts and professional makeup artists. A unique space that plunges you into a brand-new world of CHANEL.
DISCOVER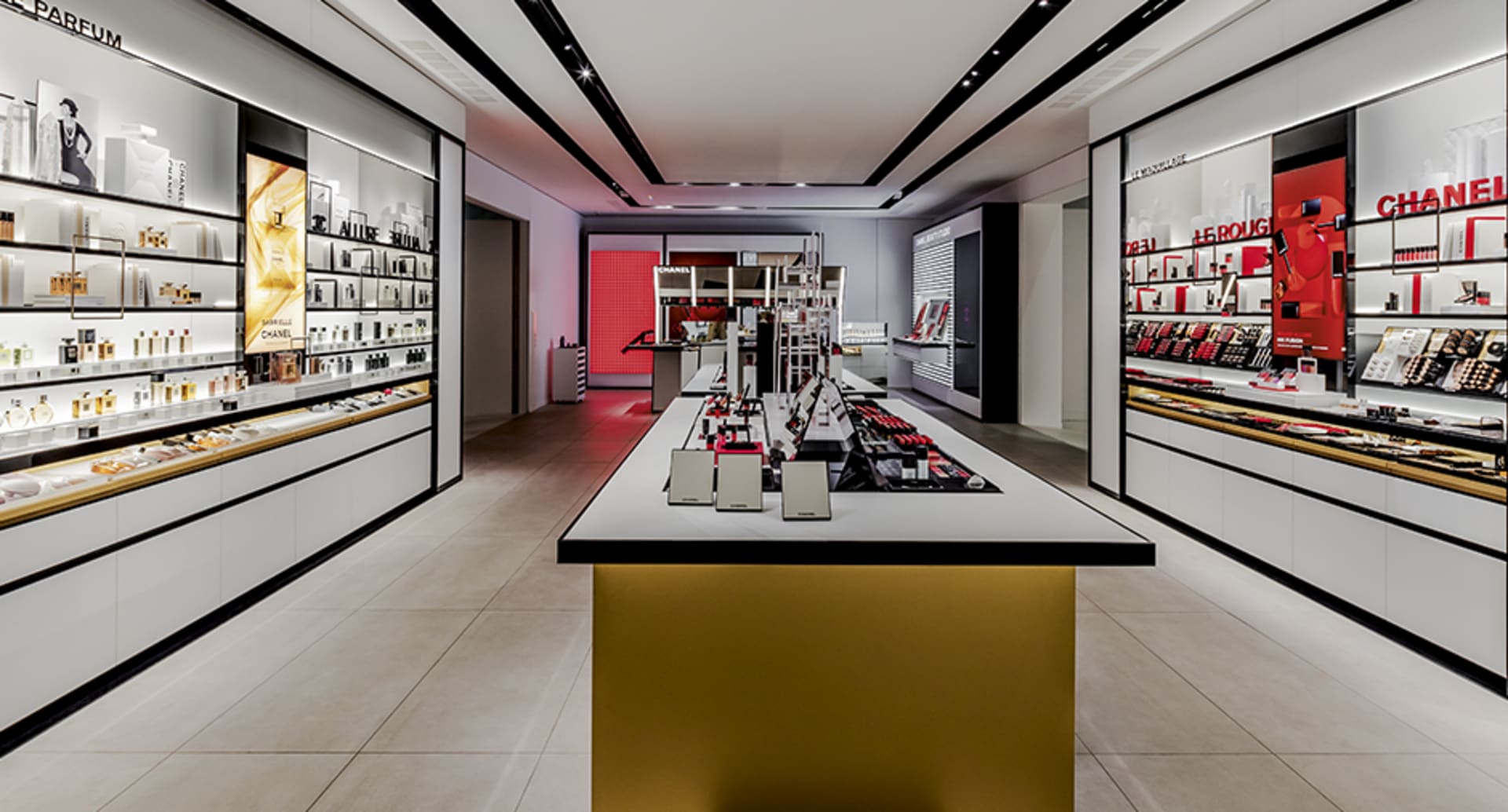 Go back to About our boutiques