HOLIDAY 2023 MAKEUP COLLECTION
Drawing inspiration from rich Art Deco style and the opulence of the Roaring Twenties, the CHANEL Makeup Creation Studio designed the new HOLIDAY 2023 COLLECTION to make the season beautiful.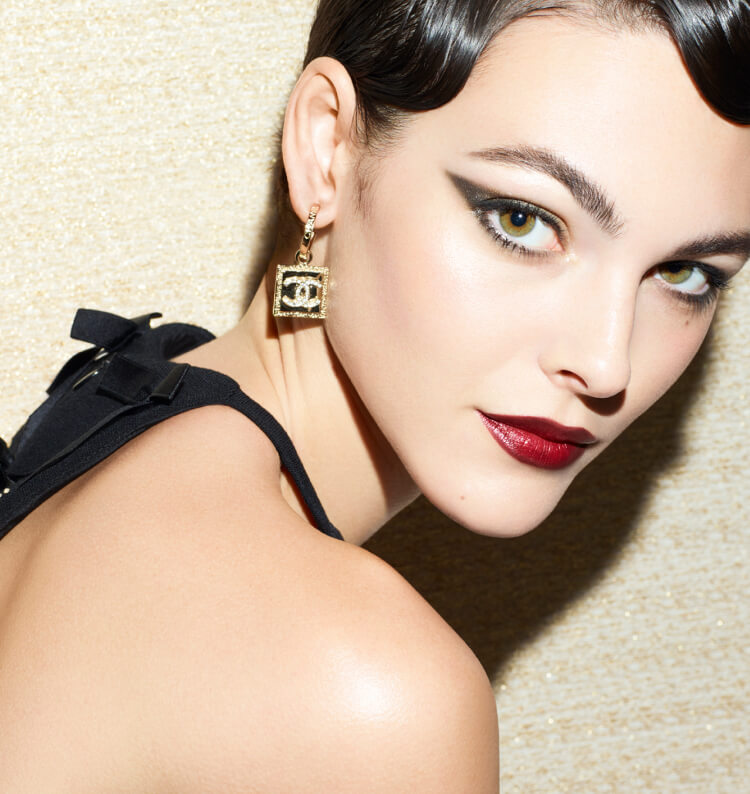 HOLIDAY 2023
MAKEUP COLLECTION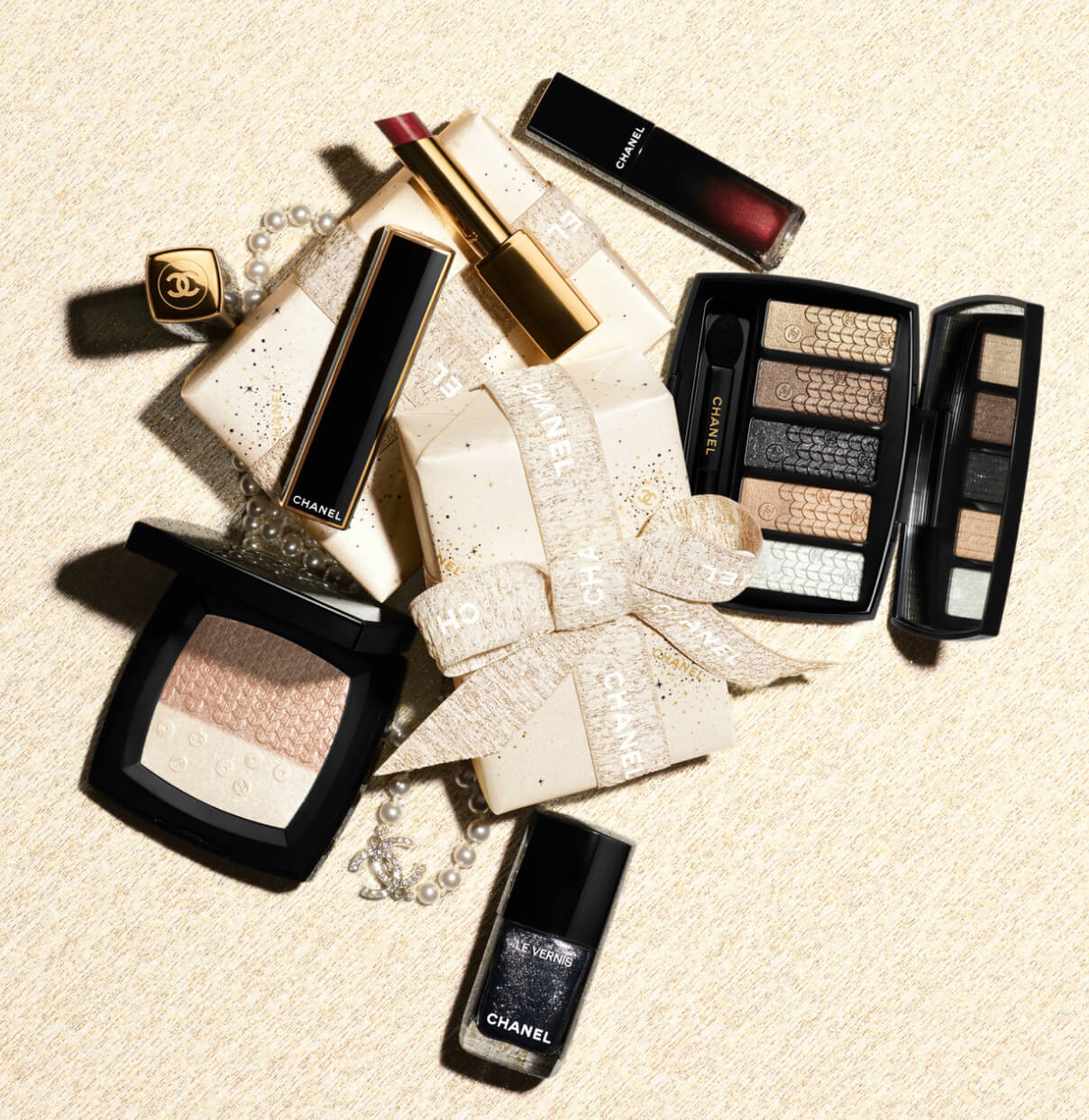 A palette composed of 5 sequin-embossed eyeshadows. Precious, dazzling shades, ranging from platinum beige and bewitching bronze, to shimmering black, rose gold, and diamond white, which offer a vibrant tribute to Gabrielle Chanel's spectacular dresses.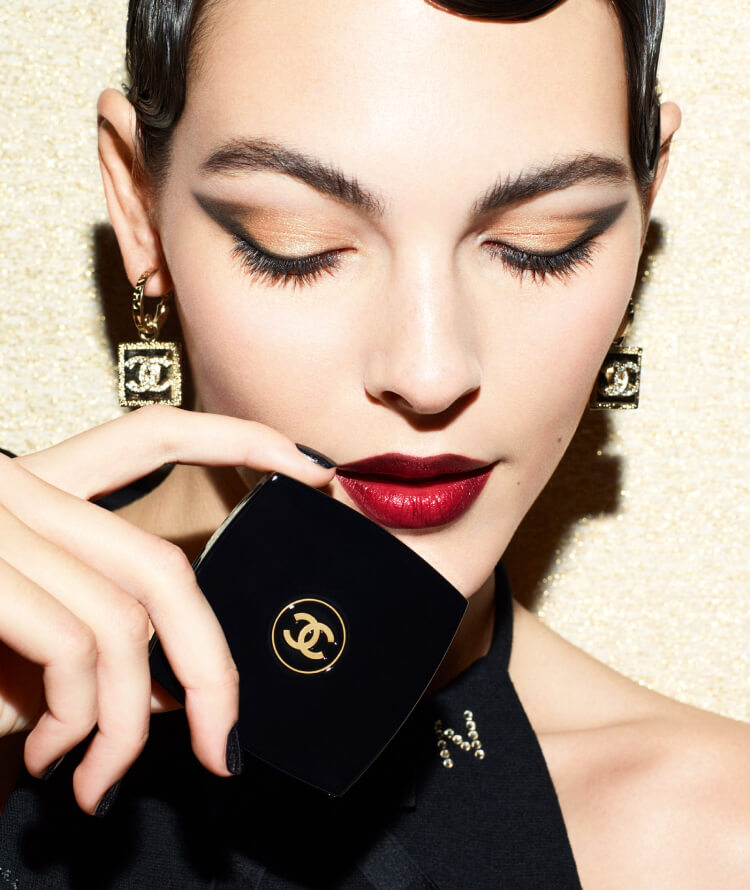 A duo of illuminating powders, embossed with the same sequin motif that is woven across the surface of the palette. A pink champagne and a crystal white recall Gabrielle Chanel's sparkling 1920s creations and light up the face with unforgettable radiance.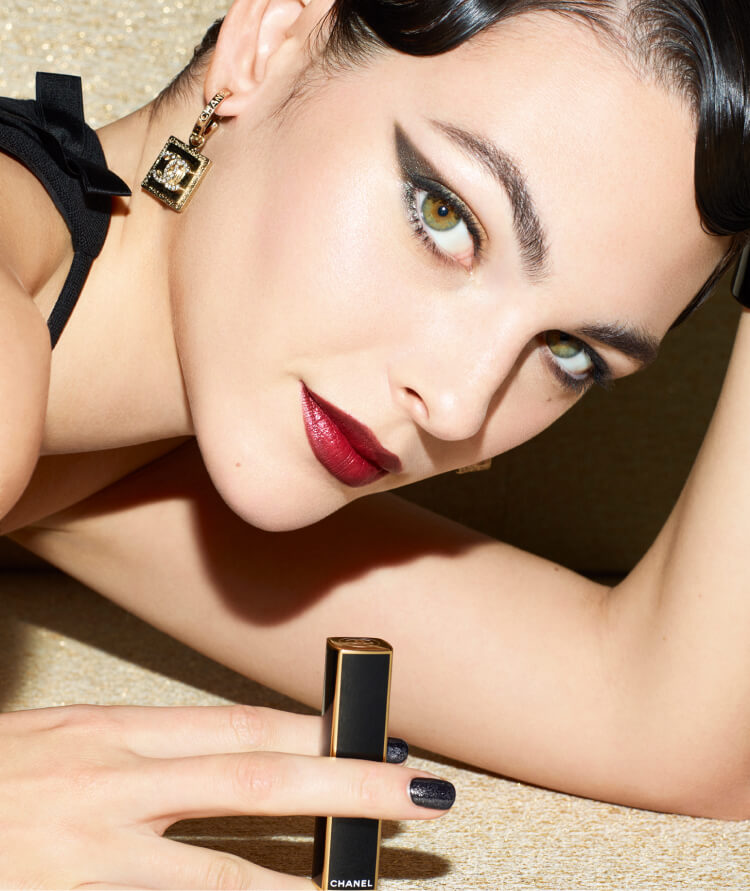 A new interpretation of ROUGE ALLURE L'EXTRAIT, inspired by Art Deco aesthetic codes. An iconic black and gold click case adorned with gilded edges, which houses one of 4 particularly vibrant shades, including 2 new limited-edition releases.
Limited Edition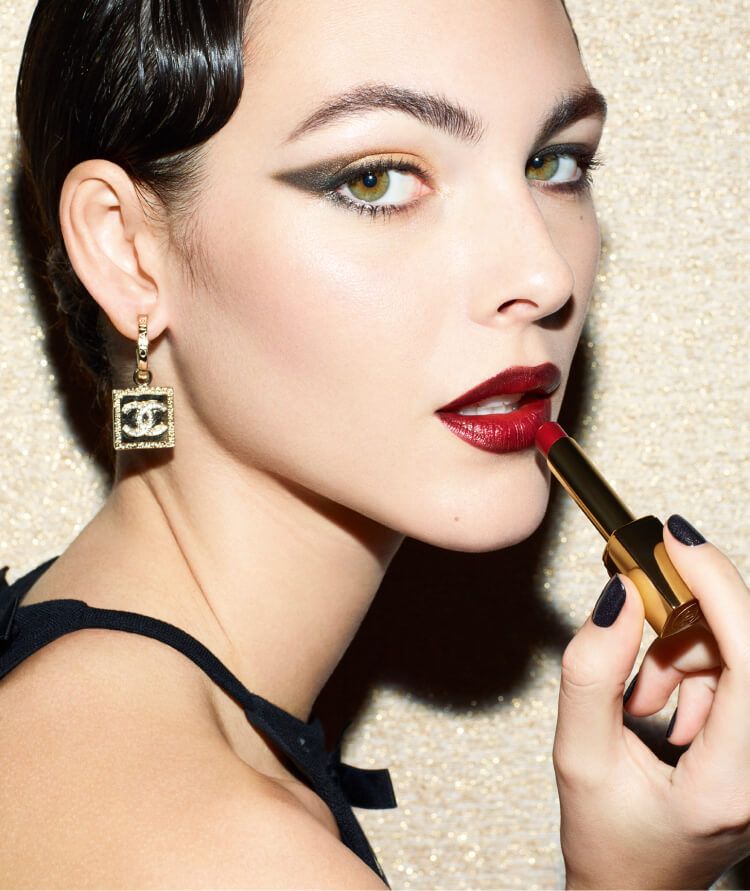 The trinity of radical elegance treasured by Gabrielle Chanel manifests itself in 3 new shades of LE VERNIS, limited-edition releases for the HOLIDAY 2023 MAKEUP COLLECTION. A pink white, a patina gold, and a shimmering black, designed to illuminate your nails and make your holidays beautiful.