DESCRIPTION
The loose powder conveys the bold and feminine note of N°5. Apply the light, silky and scented powder all over the body after the bath. The powder puff bearing the N°5 name swathes the entire body in a cloud of scent as a delicate first step in the perfuming ritual. Housed in a majestic case designed like a giant powder box, for soft and subtle application.
COMPOSITION
Inspired by the silky harmony of Rose and Jasmine that composes N°5, the loose powder was formulated as a light and daring prolongation of the N°5 floral bouquet.

INSPIRATION
In 1921, Gabrielle Chanel asked Ernest Beaux to create a "woman's perfume with a woman's scent", intense and original. The nose presented her with a visionary composition that made unprecedented use of aldehydes. Mademoiselle chose the fifth sample of the fragrance, and decided to name it simply "N°5". The innovative scent of the fragrance, along with the rare simplicity of its name and bottle, revolutionized the history of perfumery.

ART OF PERFUMING
The notes of N°5 are expressed at the heart of a complete perfuming ritual featuring three moments for the bath, the body and the senses. The bath is an invitation to relax and unwind, steeped in the wafting notes of the fragrance, fully immersed in the world of N°5. Moisturizing body products procure true moments of well-being, while new, delectable, sense-awakening textures provide the finishing touch.
The loose powder completes the ritual with a moment of absolute femininity. It is applied like a caress with the powder puff. Before opening, turn the case over to dispense the right dose of powder onto the sieve. Take up the powder with the puff and apply all over the body. Close tightly after use.
Go back to Description
An exclusive location to discover all of the CHANEL fragrances, makeup and skincare, guided by fragrance experts and professional makeup artists. A unique space that plunges you into a brand-new world of CHANEL.
DISCOVER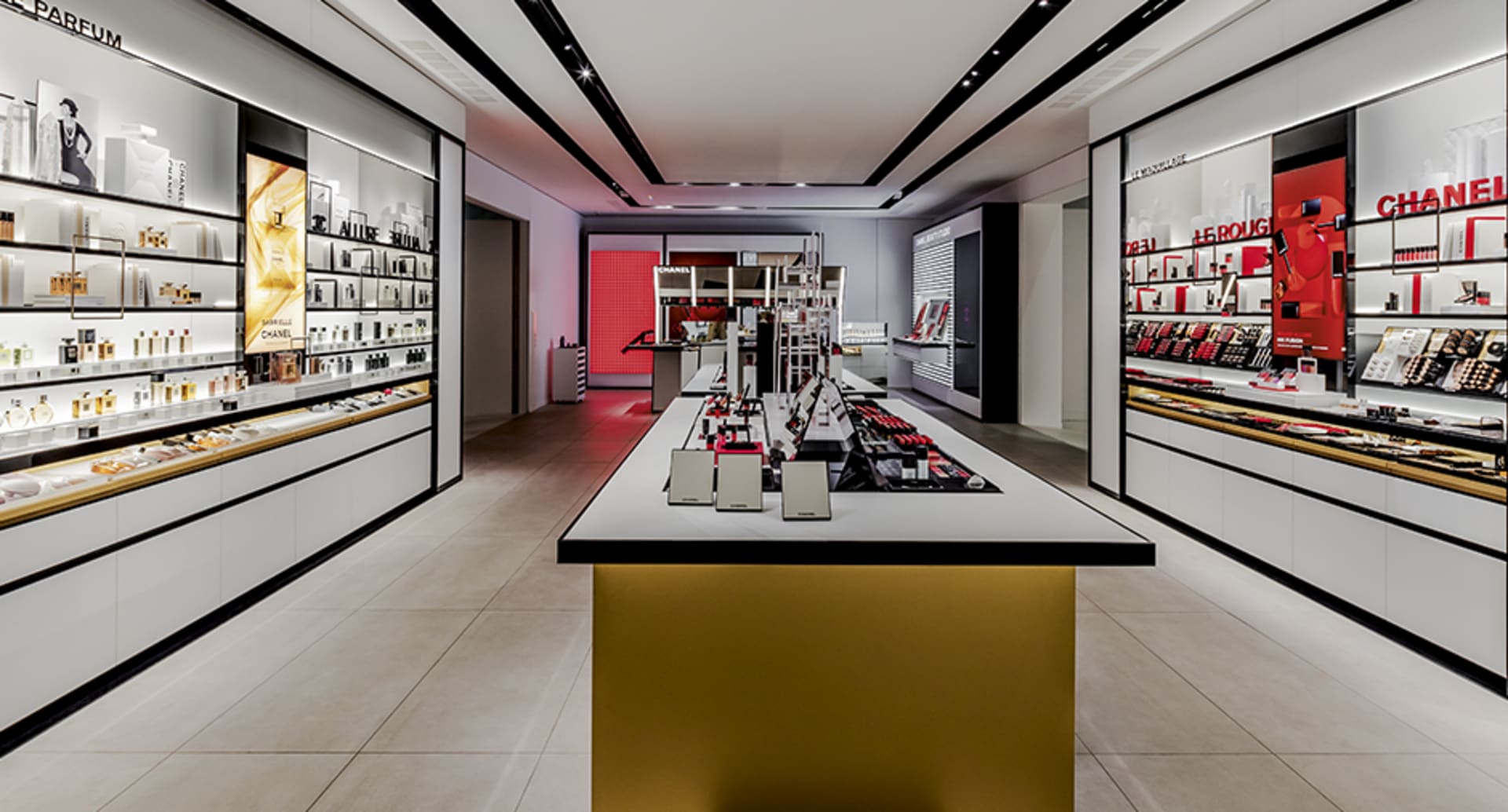 Go back to About our boutiques