PARIS - DEAUVILLE
LES EAUX DE CHANEL - BODY LOTION
Product Information
DESCRIPTION
Inspired by the landscapes along the Normandy coast, this body lotion with a lightweight texture envelops the skin with a fresh and radiant trail orchestrated by a duo of Sicilian orange and basil. A different way to wear fragrance.
COMPOSITION
The distinguished elegance of a trail that melds the aromatic green and woody facets of basil with the sparkling top notes of Sicilian orange.
INSPIRATION
1913. Gabrielle Chanel opened her very first fashion boutique in Deauville. The seaside resort drew an elegant clientele who were the first to adopt her wide-brimmed hats and menswear-inspired clothing. But it also brought Mademoiselle closer to the peace and quiet of the bucolic Normandy countryside. PARIS-DEAUVILLE transposes this bucolic charm nuanced with green to the heart of a fragrance of the open air.
ART OF PERFUMING
The fresh signature of PARIS-DEAUVILLE in a body lotion. A sleek sleeve with the sensual feel of natural materials that evoke the waves lapping on the beach. A light bottle with a rounded shape that fits in the palm of the hand. A Twist & Slide cap that opens with a gentle twist of the base and closes with a simple flick of the finger. Easy, generous perfuming, applied alone or combined with the PARIS-DEAUVILLE eau de toilette to intensify and prolong your trail of scent.
Go back to Description
An exclusive location to discover all of the CHANEL fragrances, makeup and skincare, guided by fragrance experts and professional makeup artists. A unique space that plunges you into a brand-new world of CHANEL.
DISCOVER
Go back to About our boutiques
Discover an exclusive selection of products and order directly from the online store. Enjoy complimentary samples and signature packaging on all orders.
Go back to e-shop
1913. Gabrielle Chanel opens her very first fashion boutique, choosing Deauville as the location. This destination marks the beginning of a simple, bold style that becomes iconic: the marinière striped shirt and tweed and jersey fabrics. The seaside resort also offers Mademoiselle proximity to the Normandy countryside. PARIS-DEAUVILLE transforms this bucolic charm into a fragrance inspired by the fresh air.

1913 – Gabrielle Chanel in Deauville. ©All Rights Reserved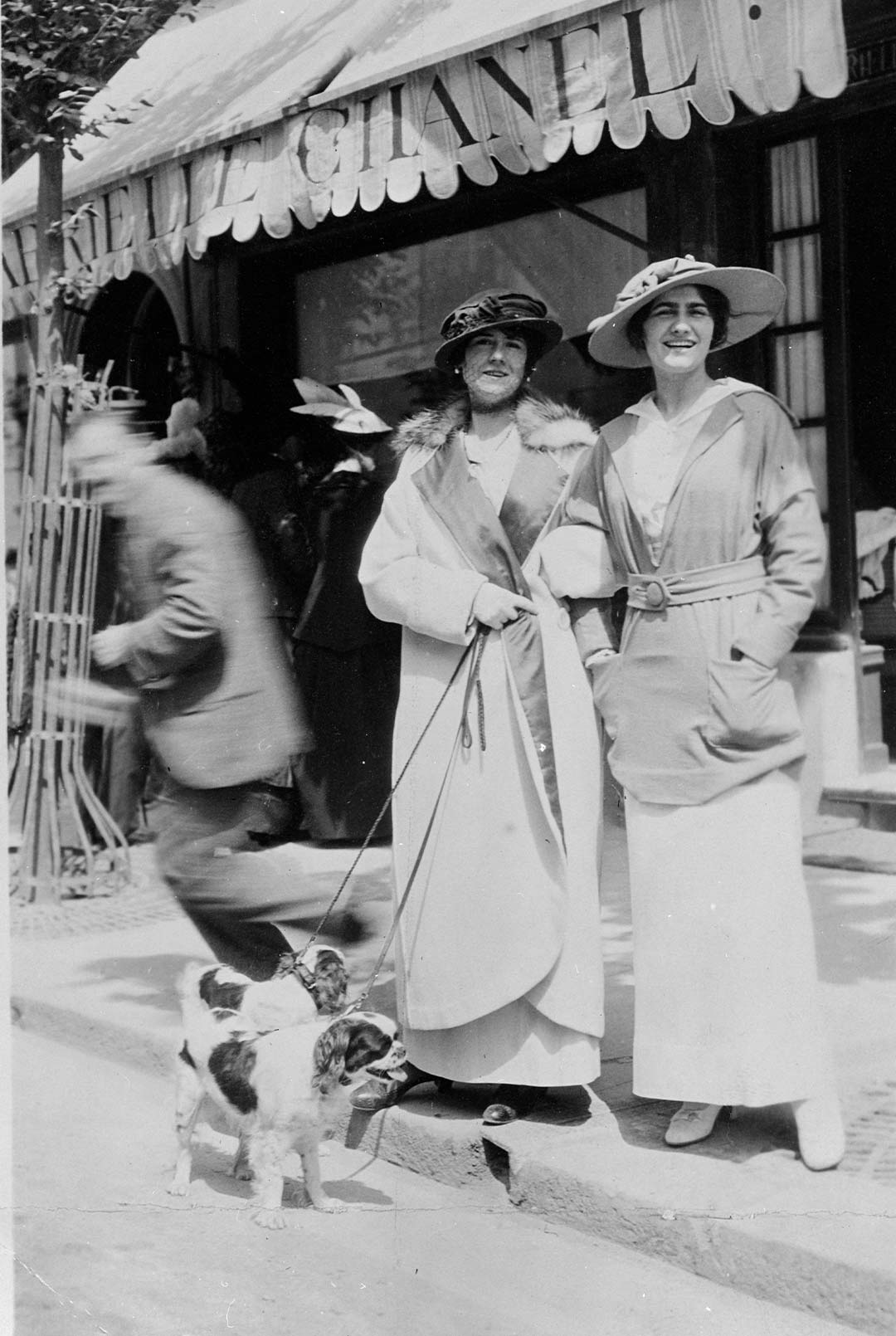 LES EAUX DE CHANEL


TRANSPORT YOUR SENSES
Inspired by destinations dear to Gabrielle Chanel, LES EAUX DE CHANEL fragrances instantly transport the senses. A feeling of freshness. An escape in every spray. Available in 50 ml and 125 ml sizes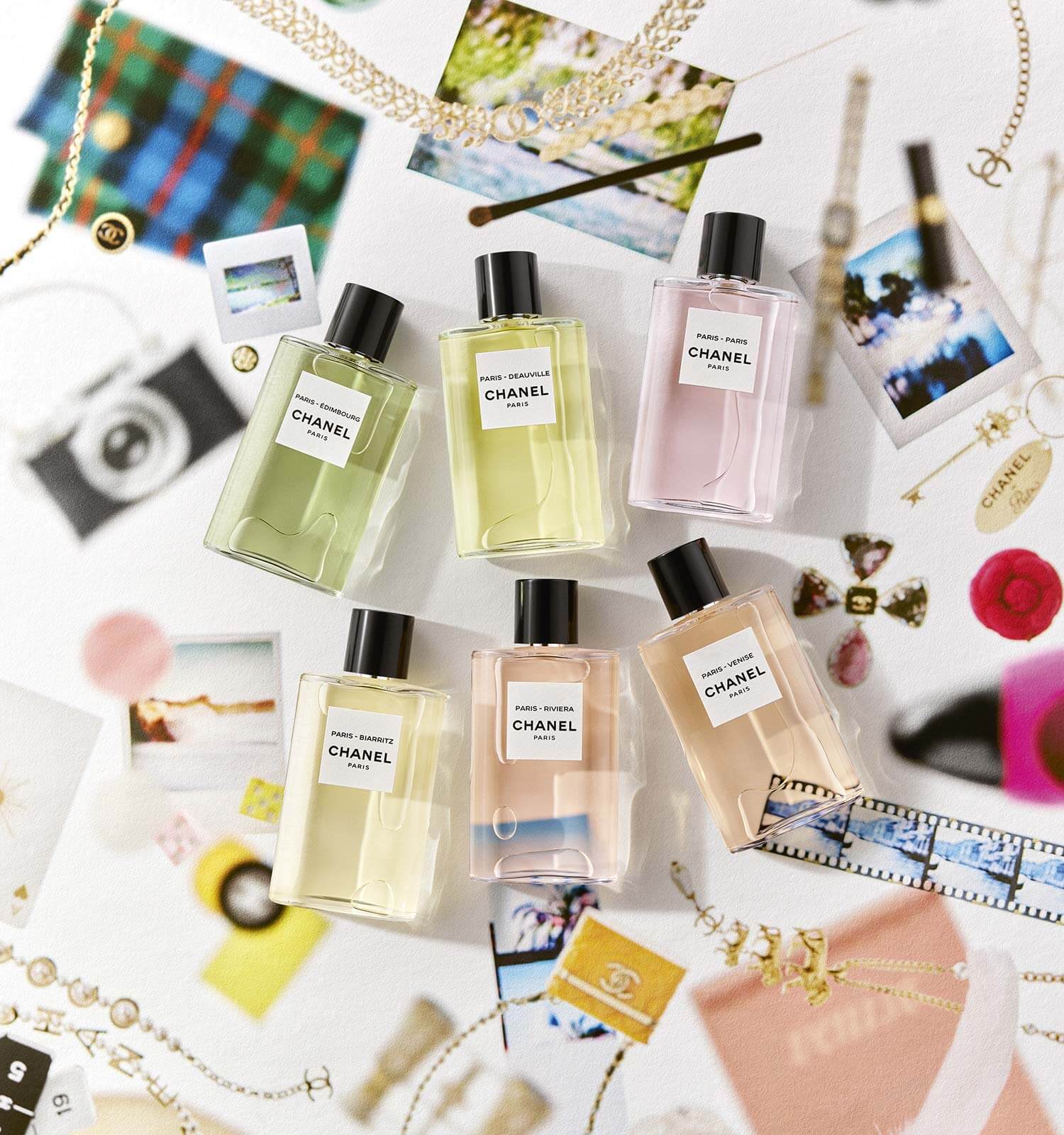 Which fragrance in the LES EXCLUSIFS DE CHANEL collection are you ?

Find your LES EXCLUSIFS DE CHANEL fragrance.