PARIS - RIVIERA
LES EAUX DE CHANEL - EAU DE TOILETTE SPRAY
DESCRIPTION
A fresh fragrance with a floral and solar trail that evokes the soft, luminous atmosphere of the Côte d'Azur that Gabrielle Chanel loved so dearly.
COMPOSITION
A fragrance illuminated with a blend of citrus and white flowers. Soft and tangy, Sicilian orange highlights the citrus notes of neroli.
INSPIRATION
1928. Gabrielle Chanel had her vacation villa La Pausa built on the Côte d'Azur, a few years after opening a new boutique in Cannes. With its breathtaking landscapes and exciting lifestyle, the French Riviera had become the new society hotspot. PARIS-RIVIERA evokes this sweetness of life in a floral and solar trail.
ART OF PERFUMING
A light bottle with a rounded shape that fits in the palm of the hand, a sleek sleeve designed with natural materials that evoke the waves lapping on the beach. LES EAUX DE CHANEL are available in a large misting spray bottle for full and generous perfuming.
With a single spray, LES EAUX DE CHANEL fragrances procure a feeling of freshness so vivid it takes you on a journey.
Go back to Description
An exclusive location to discover all of the CHANEL fragrances, makeup and skincare, guided by fragrance experts and professional makeup artists. A unique space that plunges you into a brand-new world of CHANEL.
DISCOVER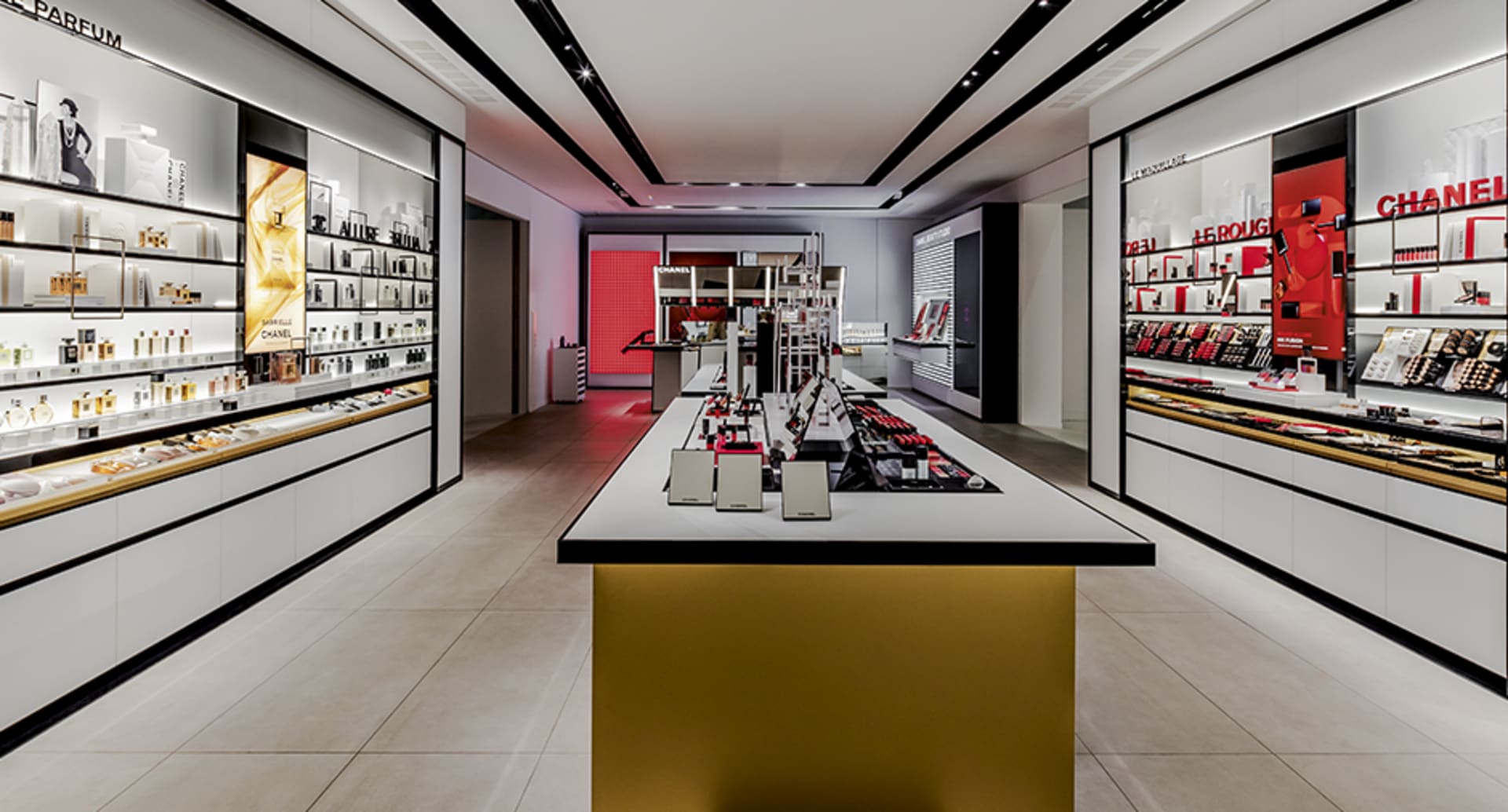 Go back to About our boutiques