HYDRA BEAUTY MICRO CRÈME
FORTIFYING REPLENISHING HYDRATION
Product Information
DESCRIPTION
At the forefront of microfluidic technologies, CHANEL Research has created the 1st cream with camellia micro-droplets. At the heart of micro-droplets, the camellia extract is preserved in its purest form. Upon application, the micro-droplets fuse with the skin and penetrate deep within. Intensely replenished and resilient, skin is beautifully radiant.

HYDRA BEAUTY Micro Crème creates a surprising sensory cascade: as fresh and light as water, but as comfortable as a cream.

All skin types.

Benefits
HYDRA BEAUTY Micro Crème continuously infuses the skin with moisture. Its replenishing action helps to restore skin volume and vitality.
Skin is not only intensely hydrated and replenished, but also stronger and more resistant to environmental stress thanks to its reinforced antioxidant action.

HYDRATION: 24 HRS*
REPLENISHING EFFECT: 22%**
FORTIFYING EFFECT: 92%***

*Instrumental test on 19 women.
**Clinical evaluation of 34 women, after 1 month of use.
***Reinforced antioxidant action: the skin is more resistant to oxidative environmental stress. Ex-vivo evaluation after 4 applications.
ACTIVE INGREDIENTS
• Camellia Alba OFA*, an exclusive active ingredient, preserved in its purest form at the heart of micro-droplets, plumps the upper layers of the skin for an intense replenishing effect.

• Camellia Alba PFA**, the iconic active ingredient of the HYDRA BEAUTY line, helps rebuild the skin and restore moisture within its cells.

• Blue Ginger PFA**, twice concentrated in HYDRA BEAUTY Micro Crème, this powerful antioxidant protects the skin, reinforcing its cellular self-defense system, for fortified skin on a daily basis.

*Camellia Alba OFA: exclusive active ingredient. International patent application. OFA: OleoFractioned Active ingredient.
**PFA: PolyFractioning of Active ingredients. A process specific to CHANEL that allows for the creation of ultra-pure cosmetic active ingredients.
HOW TO USE
Apply to clean, dry skin after HYDRA BEAUTY Micro Sérum, morning and evening.
Dab lightly onto 5 or 6 points of the face and smooth from the center of the face, moving outwards.
To prolong the sensorial experience, continue with the HYDRA BEAUTY application technique: delicately tap with your fingertips for an instant glow.

Go back to Description
SIZE
50 g
List of Ingredients
The list of ingredients is included on all of our product packaging. In case of an allergy, always check the list of ingredients before you use the product.
CHANEL 92 200 Neuilly-sur-Seine
Go back to More details
Lock in long-lasting hydration with HYDRA BEAUTY MICRO SÉRUM and HYDRA BEAUTY MICRO CRÈME. For the look of supple, plump, glowing skin.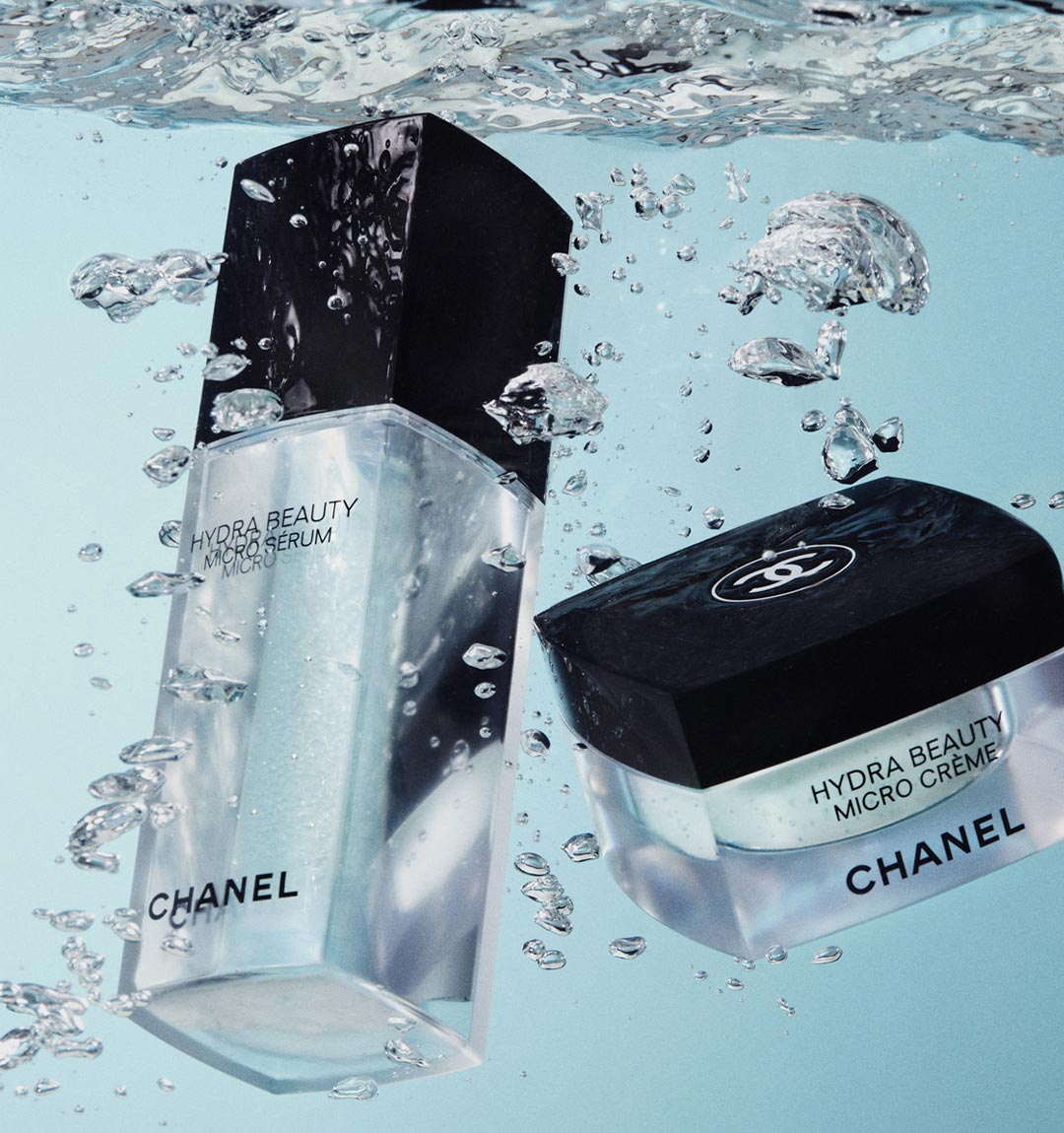 After extensive research on more than 2,000 species of camellia, CHANEL scientists selected the White Camellia for its exceptional resilience and unique hydrating properties. The moisturizing strength of the House's emblematic flower is captured within the concentrated ingredients at the heart of HYDRA BEAUTY skincare.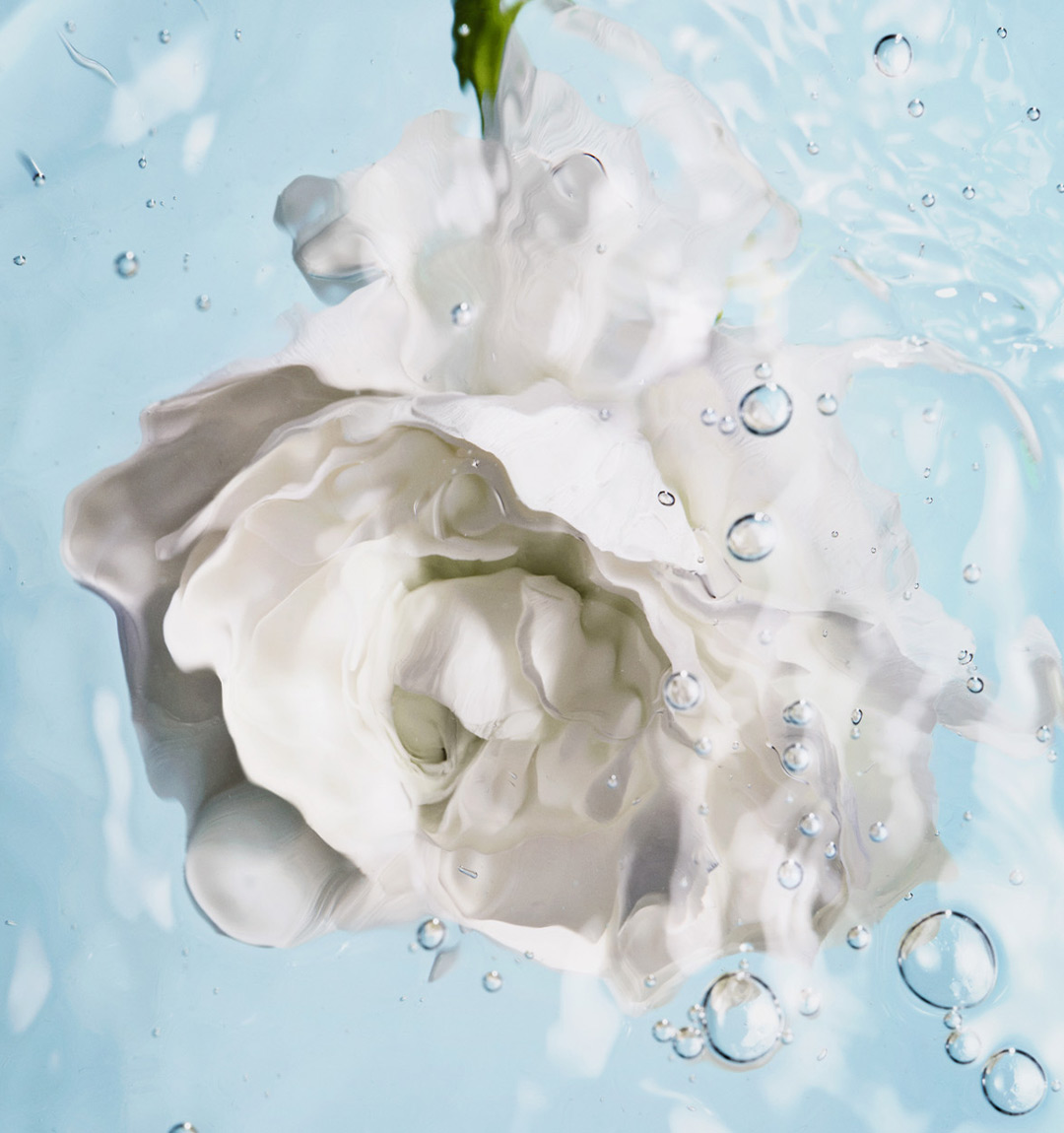 HYDRA BEAUTY MICRO LIQUID ESSENCE, HYDRA BEAUTY MICRO SÉRUM, HYDRA BEAUTY MICRO CRÈME and HYDRA BEAUTY MICRO CRÈME YEUX all feature MicroFluidic Technology. This process combines oil and water—essential components of skin's protective layer—to create thousands of micro-droplets that encapsulate White Camellia Extract and preserve its purity until the moment of application.