LES BEIGES EYESHADOW PALETTE
HEALTHY GLOW NATURAL EYESHADOW PALETTE
Product Information
DESCRIPTION
A palette of 5 natural, easy-to-wear colours to match every mood and create endless looks, from the most discreet to the most intense.
Its silky texture glides softly over the eyelids for an even, luminous and long-wearing result.
Multipurpose, LES BEIGES HEALTHY GLOW NATURAL EYESHADOW PALETTE can be used as a base, highlighter or eyeshadow.

Its iconic LES BEIGES case includes a large mirror and two applicators: a foam tip to apply and a brush with extremely soft synthetic bristles to blend.
COMPOSITION
- Powders enveloped in a soft, creamy texture for shades that blend together easily.
- Satiny shades: pearlescent particles for intense colours.
- Matte shades: a formula enriched with synthetic mica for luminous colours.
- A formula rich in ingredients with long-lasting properties for an intense and even result, all day long.

Ophthalmologist tested. Suitable for contact lens wearers.
HOW TO USE
Use the foam applicator to apply colour to the eyelid and the brush to blend and soften the eyeshadows.

- For natural luminous makeup: apply and blend the light shades on the entire eyelid.
- For natural nuanced makeup: apply the dark shades to the eyelid and the light shades beneath the brow bone. Blend the shades together along the socket crease.
- For natural contrasting makeup: create a gradation with the palette shades using the lightest tone as a makeup base on the entire eyelid, and then applying the darkest to the lightest shades starting from the base of the lashes. Blend together.

Go back to Description
SIZE
4.5 g
List of Ingredients
The list of ingredients is included on all of our product packaging. In case of an allergy, always check the list of ingredients on the product packaging before you use the product.
CHANEL 92 200 Neuilly-sur-Seine
Go back to More details
LES BEIGES EYESHADOW PALETTETENDER
1 of / 3
Discover the makeup looks designed by the CHANEL Makeup Creation Studio for the holidays.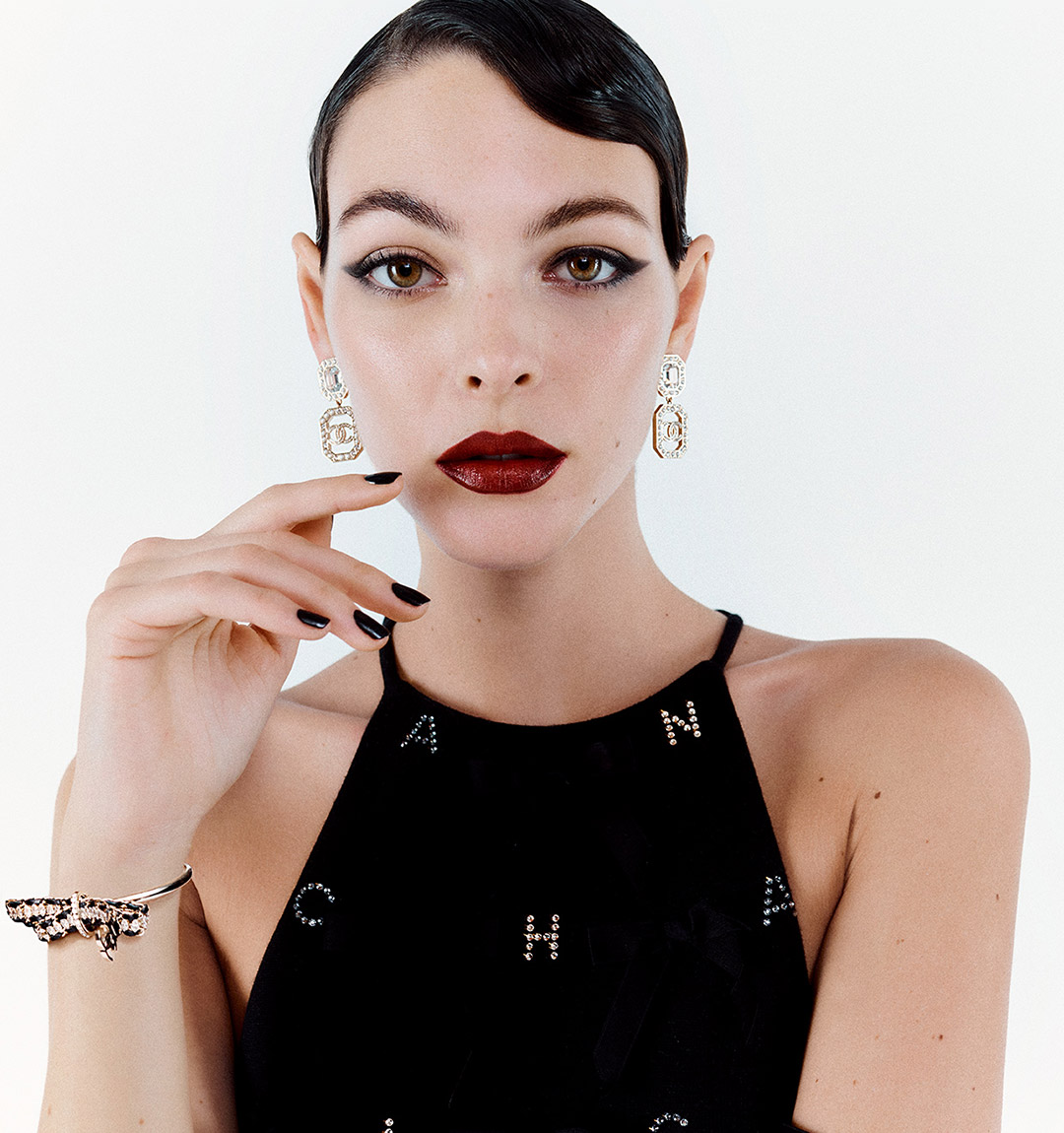 Find the perfect gift with help from one very creative advisor.