Product Information
DESCRIPTION
N°5, the very essence of femininity. A timeless, legendary, aldehyde floral bouquet. Composed using raw materials of the finest quality, the parfum is the most precious form of the fragrance. It is housed in an iconic bottle with a minimalist design, hand-sealed with baudruchage, and topped with a faceted cabochon.
COMPOSITION
An abstract fragrance that reveals a delectably powdered bouquet, the N°5 Parfum is the quintessence of femininity.
Top notes of Neroli from Grasse blend into the sensual, floral notes of two exceptional raw materials, May Rose and Jasmine from Grasse.
Aldehydes provide airy freshness and lend an abstract effect to the fragrance.

INSPIRATION
In 1921, Gabrielle Chanel asked Ernest Beaux to create "a woman's perfume with a woman's scent", rare and powerful. The nose presented her with a visionary composition that made unprecedented use of aldehydes. Mademoiselle chose the fifth sample of the fragrance, and decided to name it simply N°5. For this new fragrance, she opted for a bottle with a radical design, adorned with a white label and topped with a faceted cabochon. The unprecedented scent of the fragrance, along with its simple name and bottle, revolutionised the history of perfumery. N°5 has become a true cult fragrance.
ART OF PERFUMING
The parfum is the quintessence of a fragrance, with its own specific application. Gabrielle Chanel's advice was to apply it "wherever you would like to be kissed."Neck, wrist, décolleté,… Dab a drop on your body's pulse points, wherever you can feel a heart beat. To revive the notes of the fragrance throughout the day, the refillable spray is a practical travel format you can slip into your purse and take with you anywhere.
Go back to Description
SIZE
30 ml
List of Ingredients
The list of ingredients is included on all of our product packaging. In case of an allergy, always check the list of ingredients on the product packaging before you use the product.
CHANEL 92 200 Neuilly-sur-Seine
Go back to More details
Floral, woody or ambery: unforgettable fragrances presented in exceptional cases.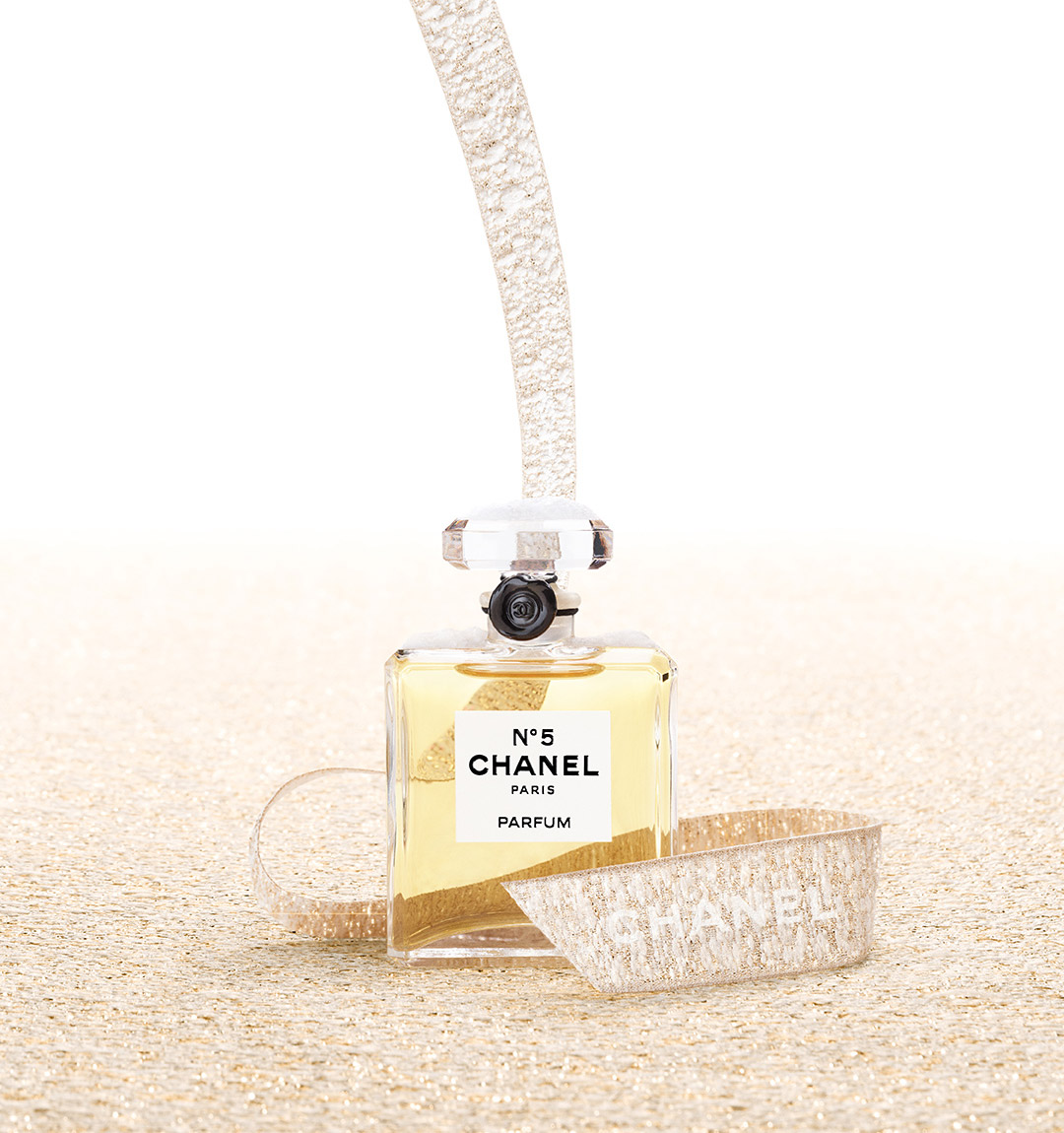 Find the perfect gift with help from one very creative advisor.