BLEU DE CHANEL
EAU DE TOILETTE SPRAY

Product Information
DESCRIPTION
An ode to masculine freedom expressed in an aromatic-woody fragrance with a captivating trail. A timeless scent housed in a bottle of deep and mysterious blue.
BLEU DE CHANEL Eau de Toilette encapsulates simple and passionate elegance.
COMPOSITION
BLEU DE CHANEL Eau de Toilette is an aromatic-woody fragrance in which New Caledonian sandalwood meets the dry whisper of cedar and the vivacity of citrus. Fresh and energetic, it leaves a vibrant and invigorating trail.
INSPIRATION
BLEU DE CHANEL is the fragrance of a man who refuses to be bound by rules. It reveals a character that asserts itself with independence and determination. The spirit of a man who chooses his destiny.
ART OF PERFUMING
The Eau de Toilette is sprayed directly on the skin or inside clothing for lavish perfuming.
To complement the Eau de Toilette, a full range of shaving and body products is available for an intensified scent throughout the day.
Go back to Description
SIZE
100 ml
List of Ingredients
The list of ingredients is included on all of our product packaging. In case of an allergy, always check the list of ingredients before you use the product.
CHANEL 92 200 Neuilly-sur-Seine
Go back to More details
BLEU DE CHANEL 2-IN-1 CLEANSING GEL
Cleanses, softens, protects.

BLEU DE CHANEL AFTER SHAVE BALM
Tones, leaving the skin delicately scented.

BLEU DE CHANEL 3-IN-1 MOISTURIZER
Soothes, moisturises and helps tame facial hair.

BLEU DE CHANEL EAU DE PARFUM
Complete your ritual with BLEU DE CHANEL Eau de Parfum.
BLEU DE CHANEL Eau de Toilette
An aromatic-woody fragrance with fresh and sensual notes.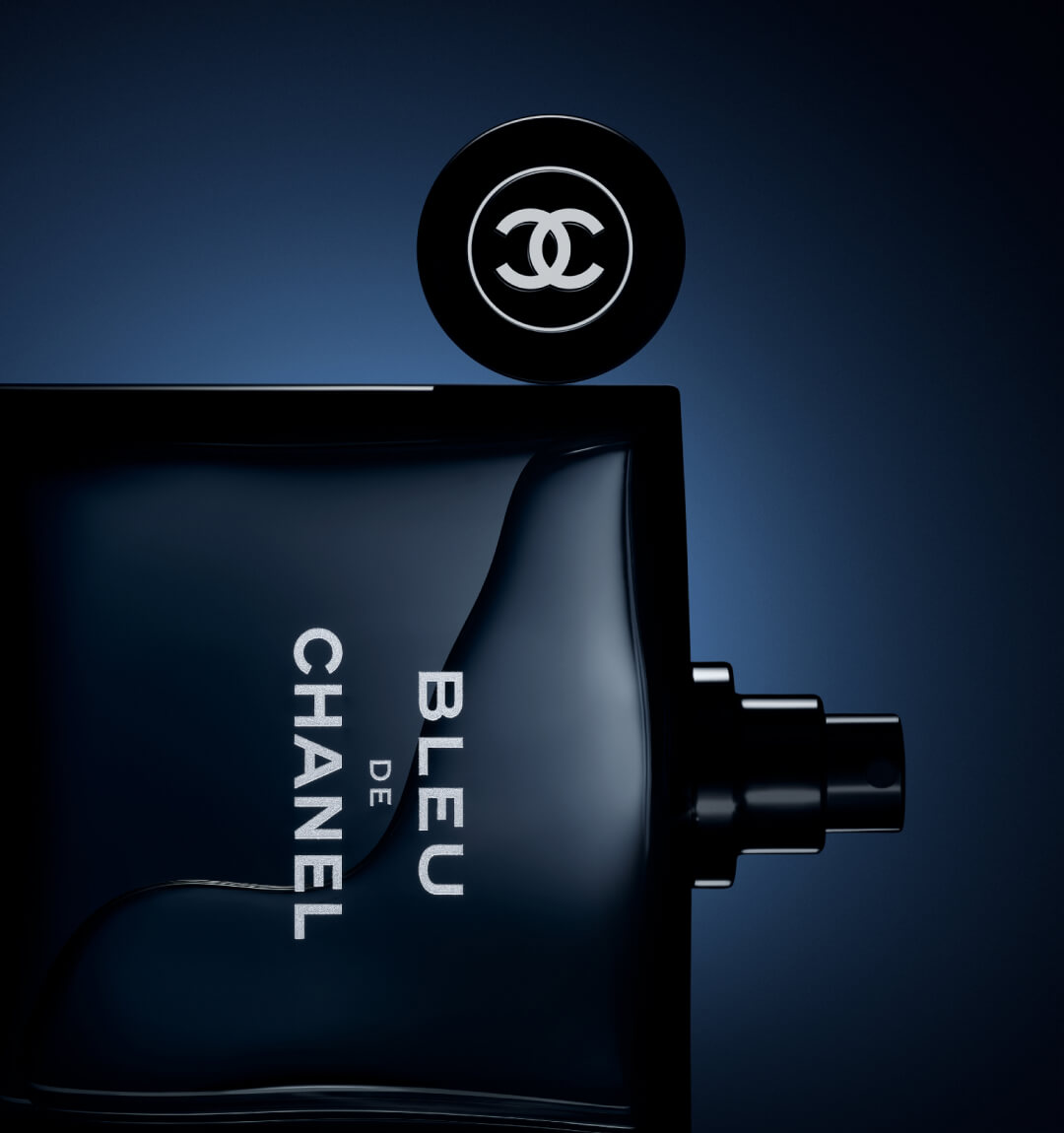 TIMOTHÉE CHALAMET and BLEU DE CHANEL
Timothée Chalamet, BLEU DE CHANEL fragrance ambassador.