Fil de Camélia necklace
Small version, 18K white gold, diamonds
Jewellery created based on designs by Lorenz Bäumer
How to wear it
The different adjustment rings on the chain enable the necklace to be worn either in the long or short version.
Details of the piece
Diamonds

64 brilliant-cut diamonds totalling 0.85 carats

Characteristics of each piece may vary*
This festive season, discover a selection of exceptional pieces where BEIGE GOLD or yellow, pink or white gold and diamonds meet.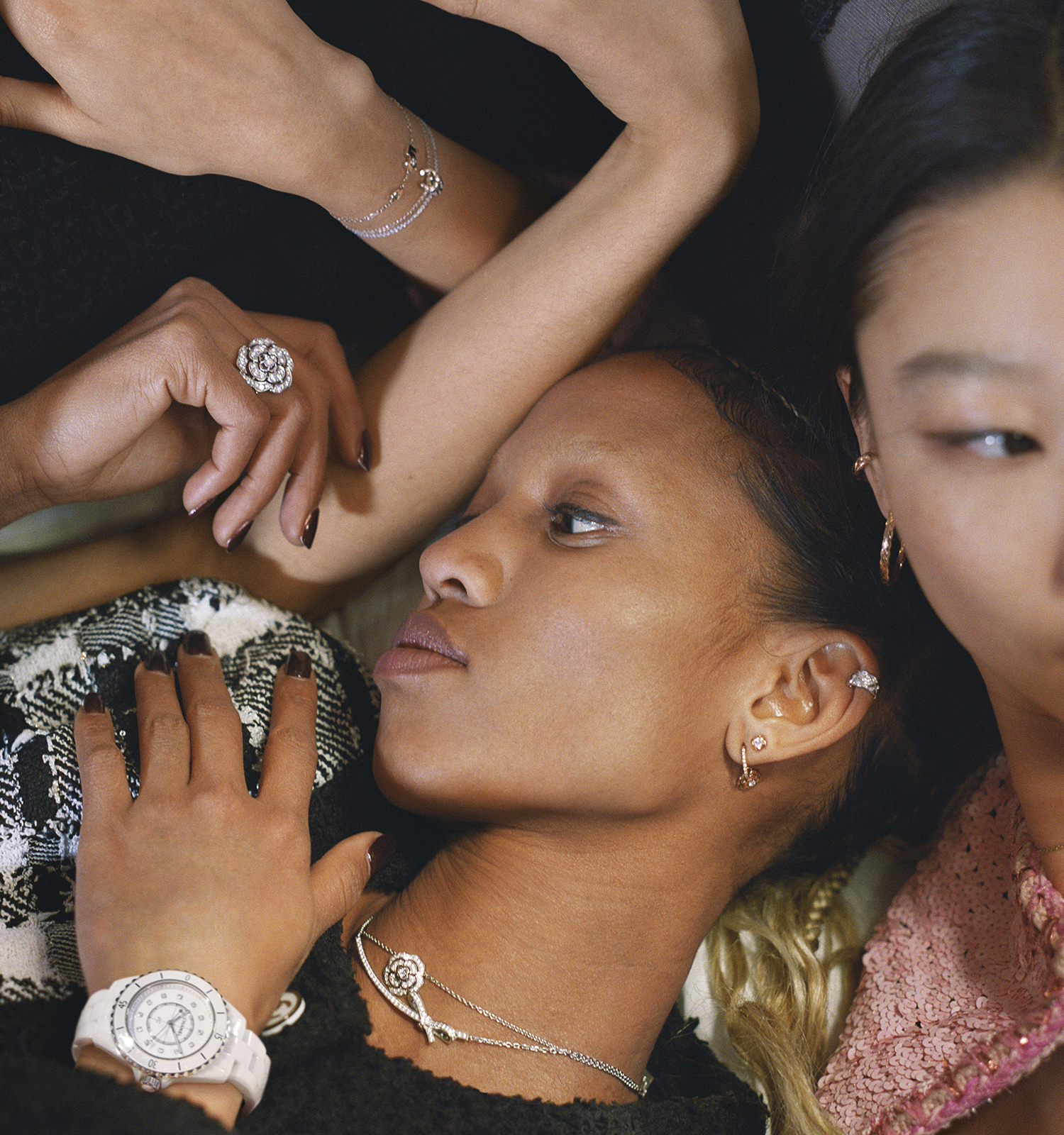 Adjust the size of your jewelry creation at the Watches and Fine Jewelry boutique.
Complimentary service up to 6 months after purchase and available for a selection of pieces.

Give an unforgettable gift.
A CHANEL jewelry creation in a precious case, adorned with a golden ribbon.
1 of /2
1 of /2
1 of /2
*The information and descriptions of the products provided on our website are as precise as possible. However, this information may vary from one piece to another, notably regarding the weight of precious metals, carat weight or exact number of gemstones. Contact CHANEL Customer Care for more detailed information.
Fil de Camélia necklace
Small version, 18K white gold, diamonds