LE LIFT CREAM
SMOOTHS - FIRMS
DESCRIPTION
For the first time, CHANEL has created a new smoothing and firming cream, highly concentrated in naturally occurring ingredients. LE LIFT Crème, composed of 94% naturally occurring ingredients, includes a new natural ingredient, as efficient as retinol* and gentle on skin: botanical alfalfa concentrate.
The new LE LIFT cream is available in three textures: Crème Fine, Crème and Crème Riche. 3 textures in perfect affinity with the skin to experience a true sensory pleasure.

*Comparisons of the stimulation of keratinocyte differentiation and proliferation, as well as Type I collagen synthesis – In vitro tests.
Comparison of the increase of epidermal thickness – Tests on reconstructed skin.
Comparisons of anti-wrinkle and smoothing effects – Instrumental evaluation of 21 women.

BENEFITS
LE LIFT creams are composed with a star ingredient: botanical alfalfa concentrate, for firmer, smoother and radiant skin.
- Smoothed wrinkles: -25%*
- Firmer skin: +10%**
- More radiant skin: +10%**
- Skin elasticity: 12%*



* Instrumental evaluation of 31 women after 2 months of use of LE LIFT Crème.
** Clinical evaluation of 32 women after 1 month of use of LE LIFT Crème Riche.


ACTIVE INGREDIENTS
LE LIFT Crème formula is composed of 94% natural occurring ingredients.

The star ingredient of this potent formula: alfalfa botanical concentrate, extracted from a thousand year old plant, known for its unique remineralising and nutritious properties. Rich in minerals and trace elements, it is organic and grown in France for a best quality. This ingredient offers a dual action: it increases collagen synthesis in the dermis and activates cellular proliferation for improved epidermal renewal. It also maintains the balance of skin to reinforce the skin barrier.


HOW TO USE

To personalise your ritual, perform the gesture that corresponds to your needs:

1. The smoothing gesture diminishes the appearance of wrinkles and re-plumps skin. Using your thumb and forefinger, perform gentle pinches along nasolabial folds (1) and the frown line (2) then smooth. Repeat 3 times.
2. The firming gesture energises skin tissue. Using the thumb and the four other fingers, perform deep pinches along the jawline (1) and on the cheeks (2). Repeat 3 times.
3. The resurfacing gesture motivates microcirculation. Using the middle fingers, perform frictions on nasolabial folds (1), the frown line (2), cheeks (3) and the forehead (4), while lifting the skin upwards prior to the gesture if necessary. Repeat 3 times.
Apply the cream day and night on face and neck, after LE LIFT Crème Yeux and LE LIFT Sérum.



Go back to Description
An exclusive location to discover all of the CHANEL fragrances, makeup and skincare, guided by fragrance experts and professional makeup artists. A unique space that plunges you into a brand-new world of CHANEL.
DISCOVER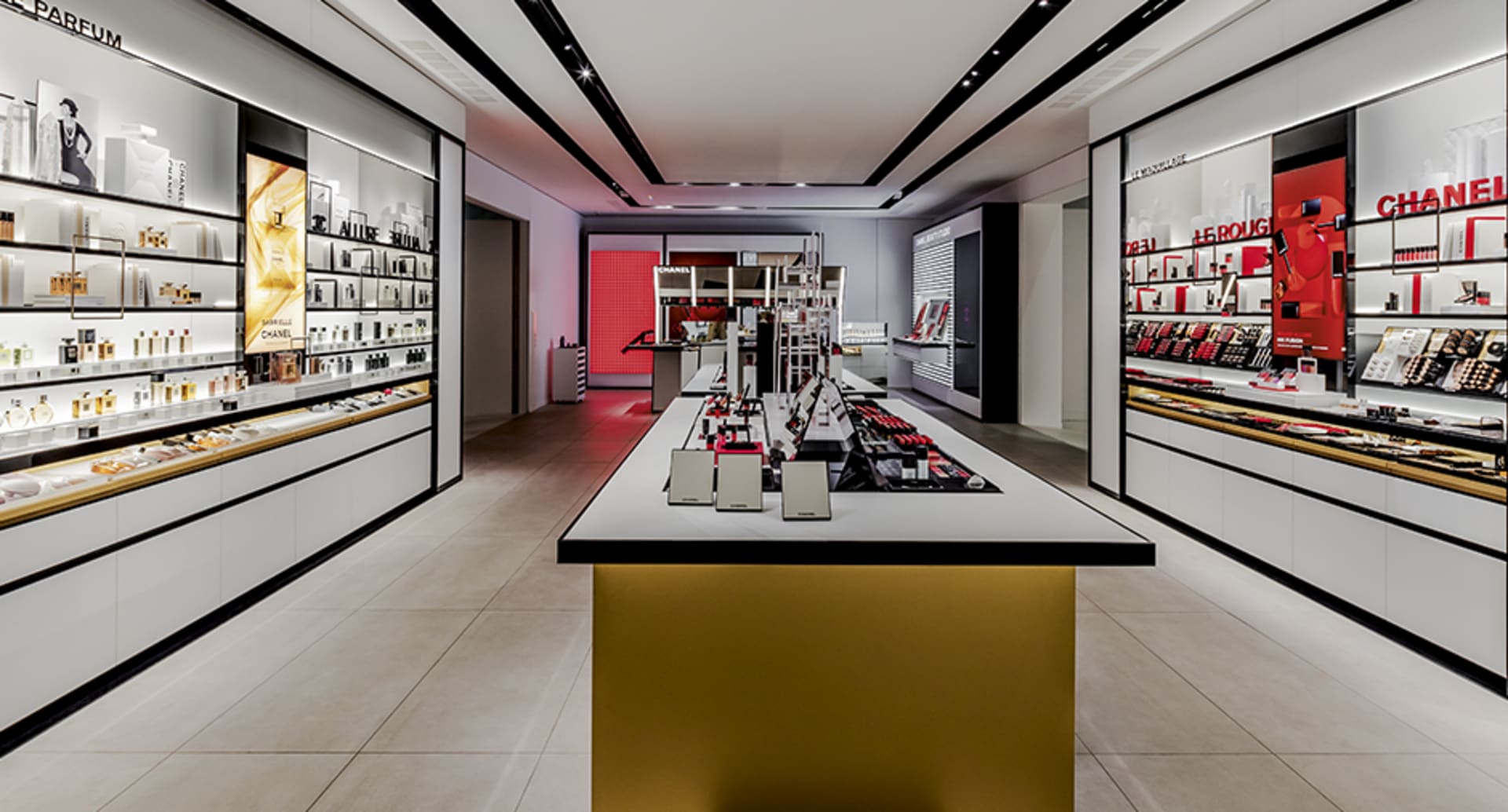 Go back to About our boutiques
LE LIFT CRÈME YEUX
Ultra-visible results
Alfalfa concentrate and its smoothing-firming properties are boosted by a new Phyto-Active complex that helps correct puffiness and dark circles. Ultra-powerful, the innovative formula remains gentle on the delicate skin around the eyes. Eyelids appear lifted, wrinkles and expression lines are softened and the eye contour looks smoothed.