SUBLIMAGE L'ESSENCE LUMIÈRE
ULTIMATE LIGHT-REVEALING CONCENTRATE
Product Information
DESCRIPTION
The hidden powers of light, concentrated in an essence. This skin-perfecting treatment owes its extraordinary qualities to a singular plant from French herbal legacy: anthyllis, which draws its strength from natural light. CHANEL cultivates and reacclimates this wild plant in an open-sky laboratory. A natural active ingredient, a true radiance carrier, is extracted from it to reveal a perfectly even complexion. The skincare formula is also enriched with the antioxidant properties of intense Vanilla Planifolia water to protect the skin by helping it withstand urban stress.
Benefits
Lightweight and melt-away, the texture of SUBLIMAGE L'Essence Lumière immediately delivers a delicate sensation of freshness to the skin.
Day after day, it helps to visibly even out the complexion, refine the skin texture and progressively reduce the appearance of dark spots. At the same time, it ensures sublime light reflection on the skin surface. More even and pure, the complexion reveals its original radiance.

ACTIVE INGREDIENTS
. Anthyllis extract ("soft flower" in Greek) comes from a wild Alpine plant capable of thriving in a hostile environment, as long as it is bathed in light. This plant was reacclimated by CHANEL in an open-sky laboratory in the French Southern Alps.
. Intense Vanilla Planifolia water is extracted from the green fruit of the iconic plant of SUBLIMAGE. On the skin, it acts like a natural shield against aging and the environment.


HOW TO USE
. Apply SUBLIMAGE L'Essence Lumière to cheeks, forehead and neck.
. Use both hands to smooth from the center of face outward.
. On the left side of face, use both hands to alternately smooth outward from the following areas (x 2): middle of forehead to temple, nose to ear, corner of lips to angle of jaw and tip of chin to ear. Then, work down to collarbone.
. Repeat these steps on the right side of the face.

Go back to Description
An exclusive location to discover all of the CHANEL fragrances, makeup and skincare, guided by fragrance experts and professional makeup artists. A unique space that plunges you into a brand-new world of CHANEL.
DISCOVER
Go back to About our boutiques
Discover an exclusive selection of products and order directly from the online store. Enjoy complimentary samples and signature packaging on all orders.
Go back to e-shop
Corrects, redefines, plumps.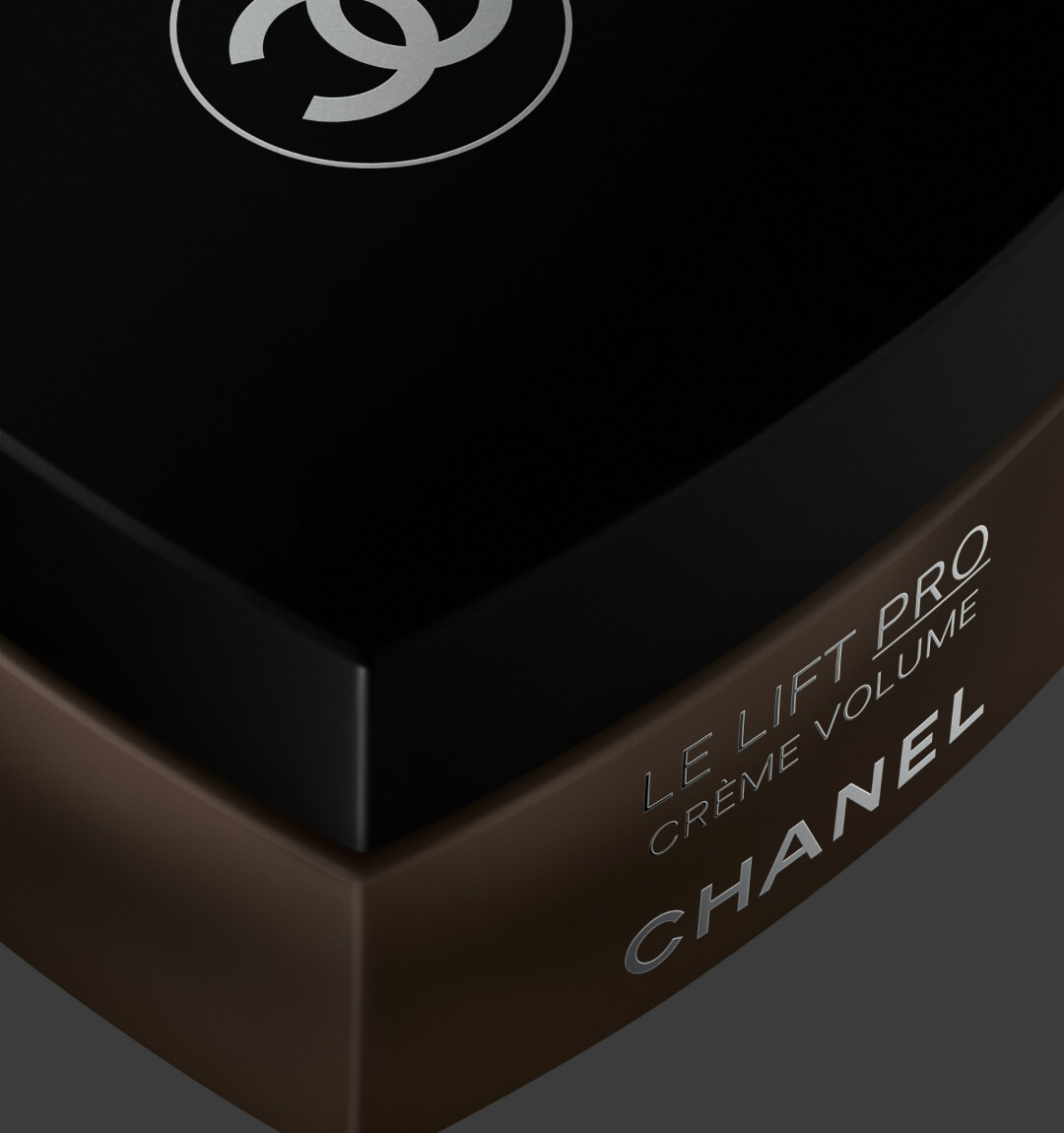 New


LE LIFT

PRO

Masque Uniformité
The first CHANEL mask that evens the complexion and corrects advanced signs of aging. Facial volume appears redefined and colour contrast is rebalanced, to restore the look of the youth triangle (1).
(1) The youth triangle is from the high points of the cheeks to the tip of the chin, which inverts with age.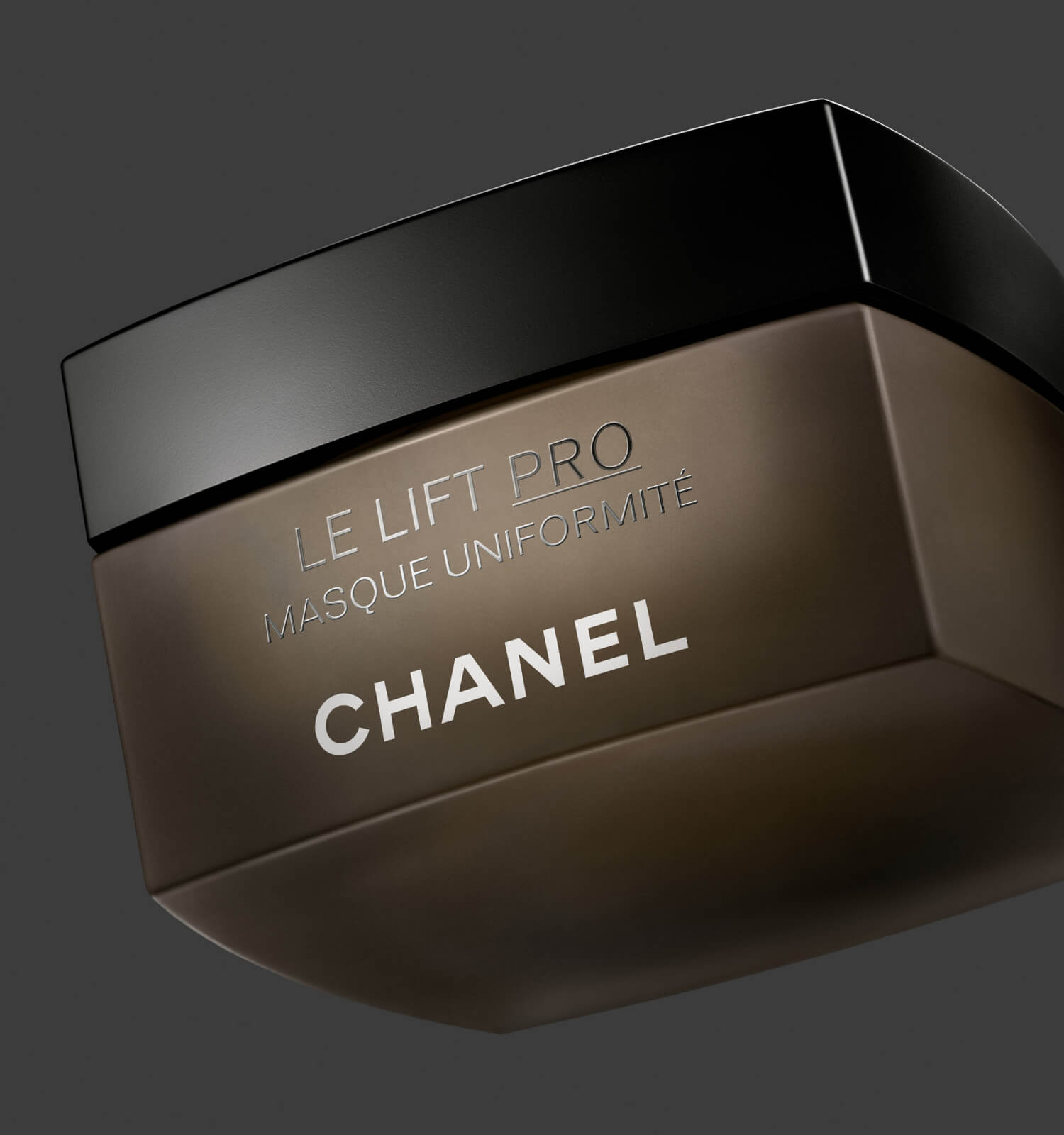 Even and illuminate with L'ESSENCE LUMIÈRE
An essential skincare step for diminishing dark spots, tightening pores, and activating radiance.