DESCRIPTION
LES PINCEAUX DE CHANEL give all women access to makeup artist techniques. Uniting convenience with simplicity, their design makes them desirable on-the-go accessories. With a selection of soft yet resilient bristles, protected in a black holder, they stand the test of time in complete elegance.

Protected by a cap, the on-the-go RETRACTABLE KABUKI BRUSH is specially designed for expert powder application. Its round shape and velvety feel make it the perfect tool for an ultra-natural makeup result.
In its retractable format, it is easy to slip into a handbag for touch-ups during the day.

COMPOSITION
The RETRACTABLE KABUKI BRUSH is made of synthetic fibers. Designed to be wear-resistant, it must be cleaned with warm water and mild soap regularly. Air dry flat, away from sources of heat.
HOW TO USE
TIPS FROM LUCIA PICA, Creative Makeup and Color Designer
. For face powder: take a small amount of powder with the brush, then tap off excess on the back of your hand. Apply from the center of the face outwards in small circular motions. Build up until you achieve the desired effect.
. For bronzing powder: blend the powder onto the most prominent areas of the face that naturally catch the light: the forehead, bridge of the nose and top of the cheekbones, for a natural sun-kissed glow.

Care instructions:
LES PINCEAUX DE CHANEL are brushes made from a blend of natural and synthetic bristles. Designed to be wear-resistant, they must be cleaned regularly with warm water and shampoo or mild soap. Leave to dry flat in the open air, away from sources of heat.

Go back to Description
An exclusive location to discover all of the CHANEL fragrances, makeup and skincare, guided by fragrance experts and professional makeup artists. A unique space that plunges you into a brand-new world of CHANEL.
DISCOVER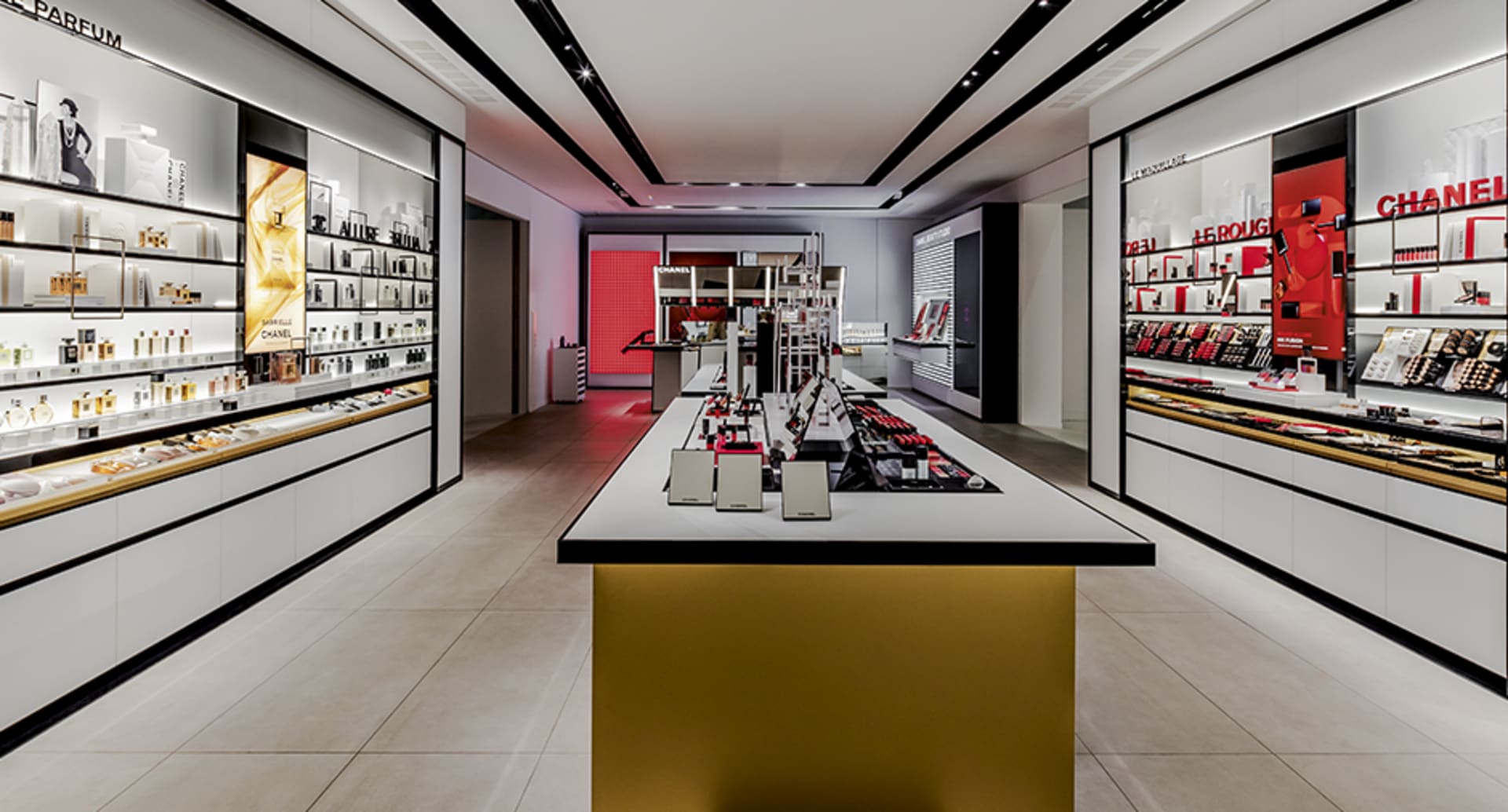 Go back to About our boutiques