PARIS - VENISE
LES EAUX DE CHANEL - HAIR AND BODY SHOWER GEL
Product Information
DESCRIPTION
Inspired by the exotic and enchanting city of Venice, this shower gel with a fine and delicate lather perfumes the hair and body with a fresh and sensual blend of neroli and ambery notes.
COMPOSITION
A fragrance with a sensual structure. Essence of neroli illuminates the enveloping warmth of an ambery accord with an ambery tinge of vanilla and tonka bean notes.
INSPIRATION
1920. Gabrielle Chanel fell madly in love with Venice. It changed her life. Shattered by the death of her lover Boy Capel, she drew strength from the bustling energy of this richly contrasted city and its mix of people and influences from around the world. There, she discovered a taste for the treasures of Byzantine and Baroque art that caught her eye and became a major source of inspiration for her style. PARIS-VENISE interprets the captivating draw of this city that marks the boundary between East and West.
ART OF PERFUMING
The fresh signature of PARIS-VENISE in a shower gel for the hair and body. A sleek sleeve with the sensual feel of natural materials that evoke the waves lapping on the beach. A light bottle with a rounded shape that fits in the palm of the hand. A Twist & Slide cap that opens with a gentle twist of the base and closes with a simple flick of the finger. Easy, generous perfuming, applied alone or combined with the PARIS-VENISE eau de toilette to intensify and prolong your trail of scent.
Go back to Description
An exclusive location to discover all of the CHANEL fragrances, makeup and skincare, guided by fragrance experts and professional makeup artists. A unique space that plunges you into a brand-new world of CHANEL.
DISCOVER
Go back to About our boutiques
Discover an exclusive selection of products and order directly from the online store. Enjoy complimentary samples and signature packaging on all orders.
Go back to e-shop
1920. For Gabrielle Chanel, Venice is a revelation — and a new start. Shaken by the loss of her great love, Boy Capel, she falls under the spell of a city rich in contrasts. The glimmer of the Byzantine mosaics and precious gems of St. Mark's Basilica inspire the designs of her first jewellery collections. PARIS-VENISE evokes this captivating city that marks the boundary between East and West.

Gabrielle Chanel on Roussy Sert's yacht in Venice. Photo: V.H. Grandpierre. ©All Rights Reserved/Courtesy of Vogue Paris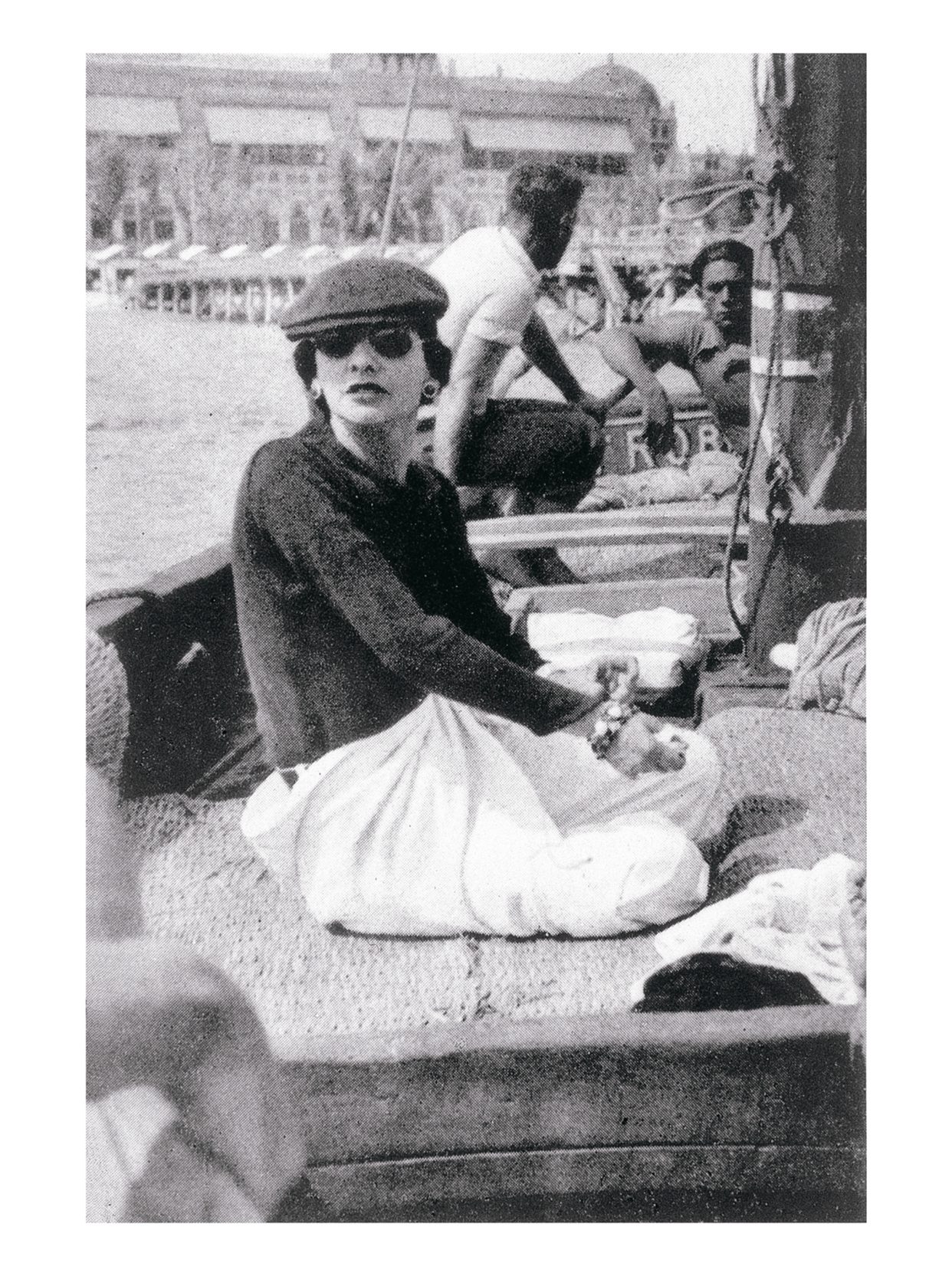 LES EAUX DE CHANEL


TRANSPORT YOUR SENSES
Inspired by destinations dear to Gabrielle Chanel, LES EAUX DE CHANEL fragrances instantly transport the senses. A feeling of freshness. An escape in every spray. Available in 50 ml and 125 ml sizes