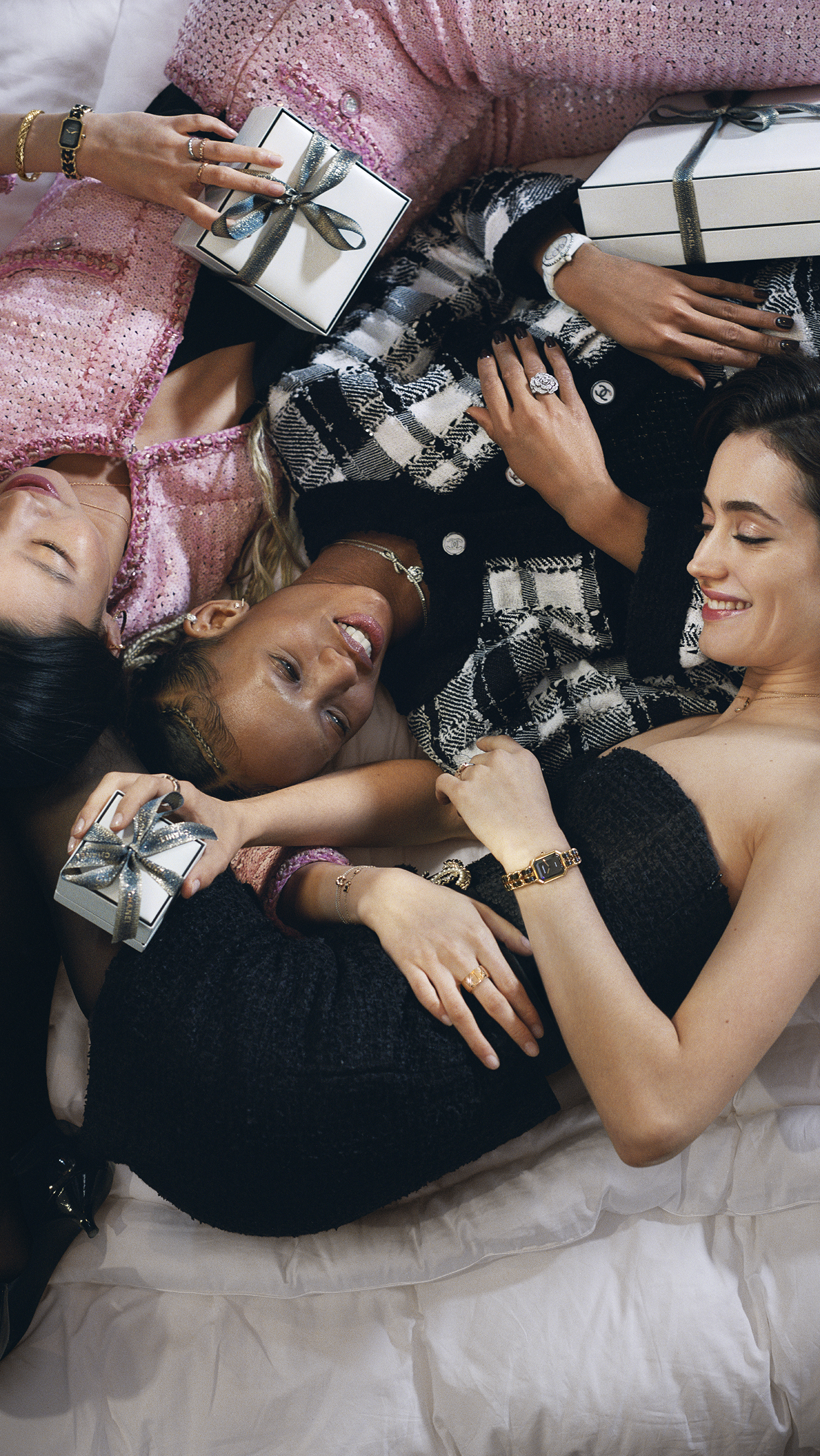 COCO CRUSH, PREMIÈRE, N°5, CAMÉLIA, J12… Let yourself be guided to find your dream gift from among the House's Watches and Fine Jewellery creations. Where BEIGE GOLD or yellow, pink or white gold and diamonds meet.
Creations inspired by the quilted motif, an emblem of the House.
In BEIGE GOLD, yellow gold or white gold, with or without diamonds, each piece is hand-polished and hand-set to perfectly reflect light.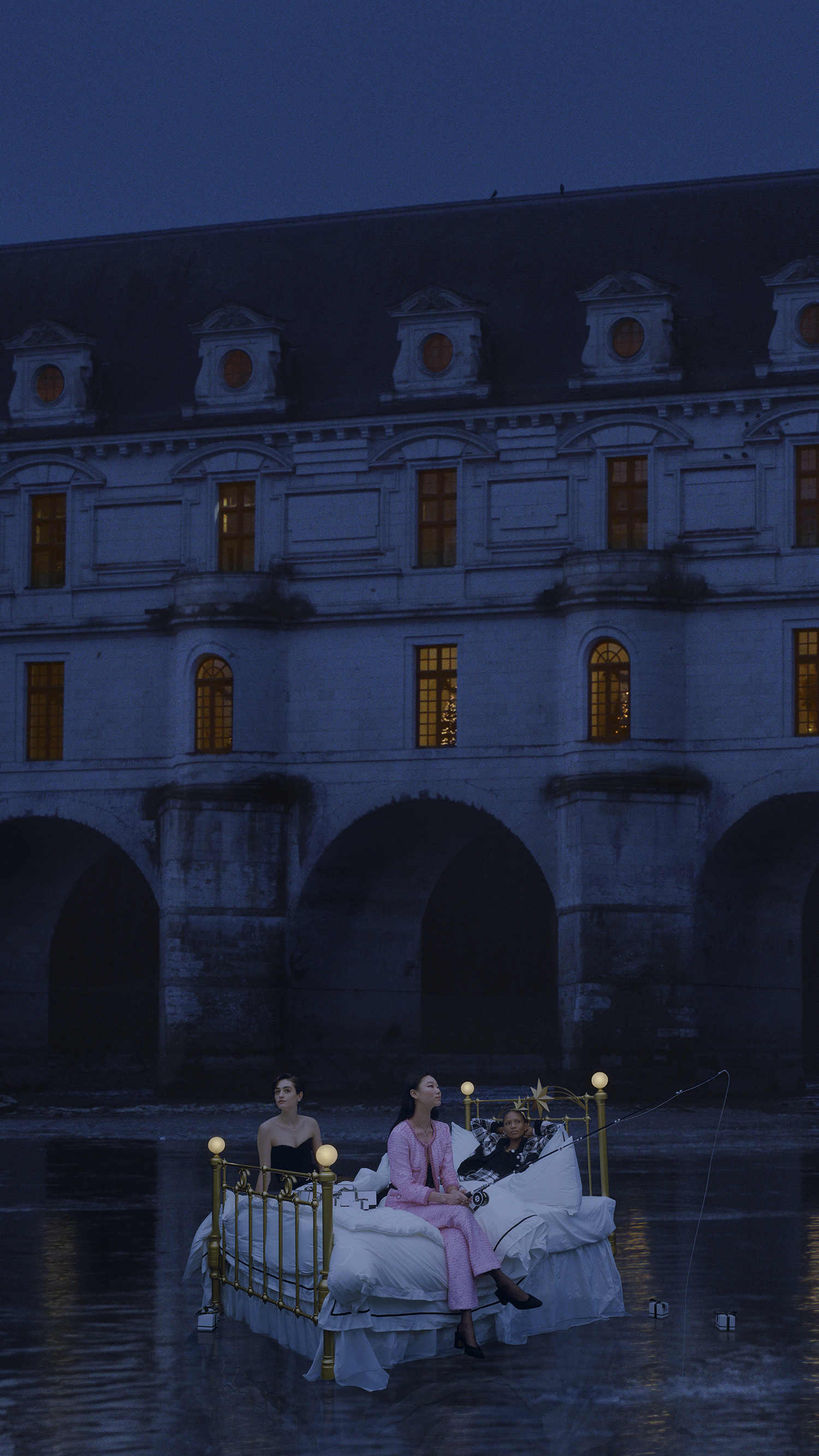 PREMIÈRE ÉDITION ORIGINALE
In yellow-gold-coatedsteel and black leather, the PREMIÈRE ÉDITION ORIGINALE is a reissue of the first CHANEL watch created in 1987. The distinctive lines evoke the stopper of the N°5 fragrance bottle, while the supple chain bracelet interlaced with leather echoes the chain of classic CHANEL handbags.
Schedule an appointment to discover a selection of exceptional pieces for the festive season.
BEIGE GOLD or white gold is paired with diamonds to trace the contours of a 5, Gabrielle Chanel's favourite number, in an exceptional fine jewellery collection. All the audacity and spirit of the House, captured in a precious lucky charm.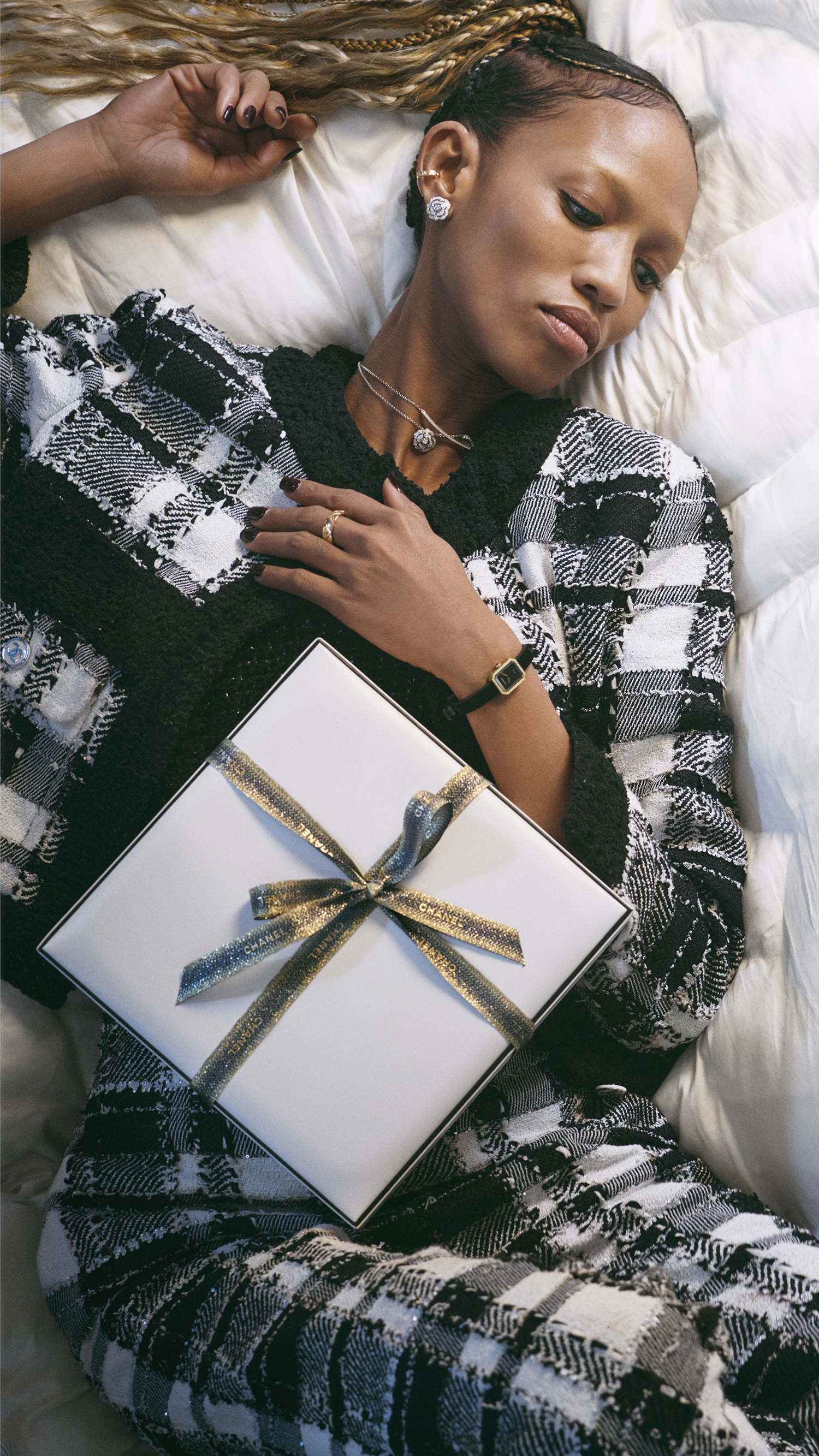 Inspired by the sleek lines of race cars and yachts from the America's Cup, the highly resistant ceramic J12 is an icon of CHANEL Watchmaking.
Precious interpretations of Gabrielle Chanel's favourite flower in yellow, pink or white gold set with diamonds.
"A Magical Morning with CHANEL" was filmed at the Château de Chenonceau.