Comète Géode necklace
Small version, 18K white gold, diamonds
Jewellery created based on designs by Lorenz Bäumer
How to wear it
The different adjustment rings on the chain enable the necklace to be worn either in the long or short version.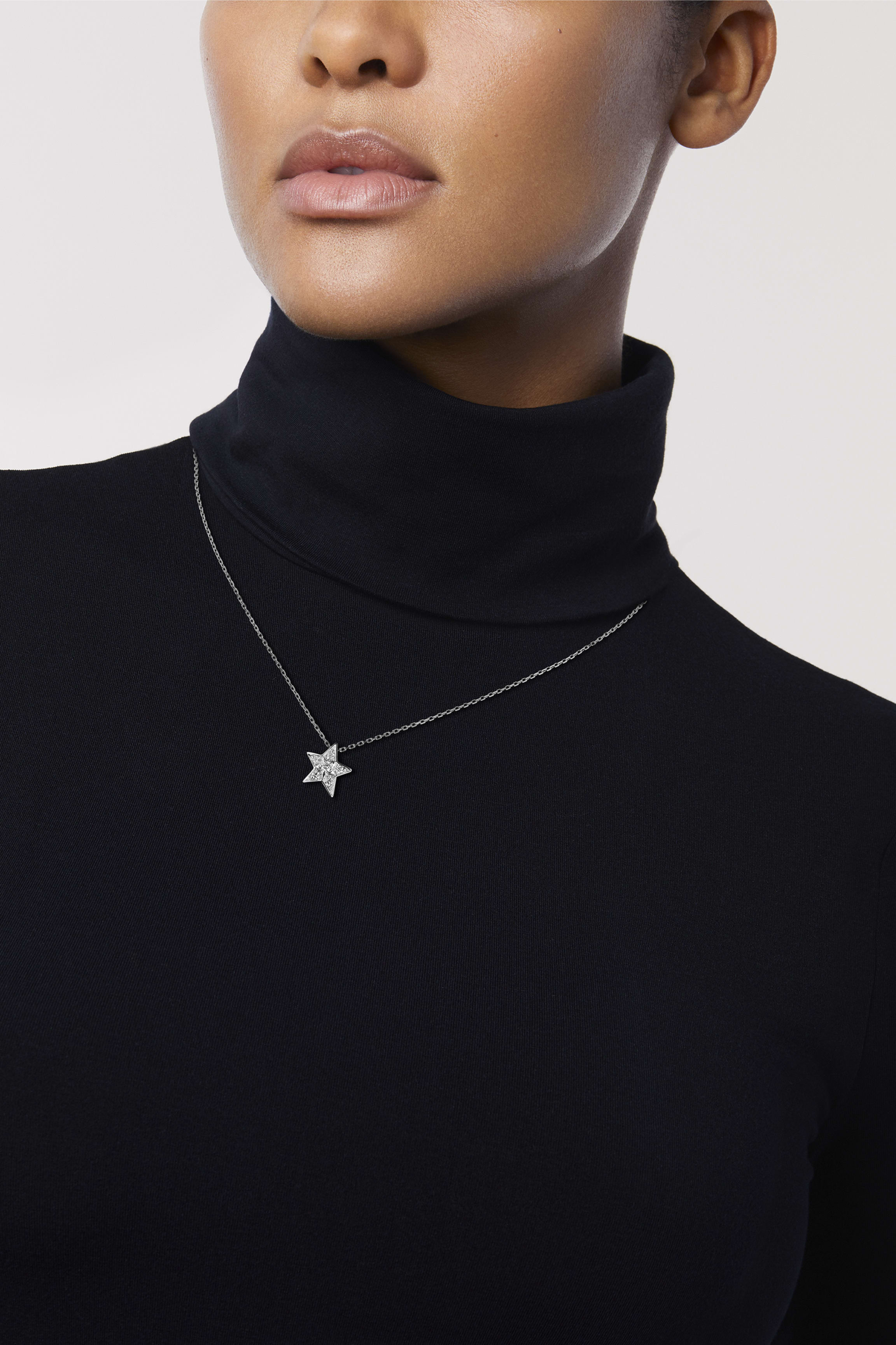 1 of / 1
COMÈTE
BELIEVE IN YOUR OWN STAR.
COMÈTE or the opportunity that lies ahead. A cascade of symbolic shooting stars in yellow and white gold, incarnated in pieces offering asymmetrical wear.
1 of / 1