Bouton de Camélia transformable earrings
18K white gold, diamonds, cultured pearls, white mother-of-pearl
How to wear it
Earring fastenings
Clip-on earrings with removable posts for both pierced and non-pierced ears
Transformable piece
Remove the pendant to wear the piece as an ear stud.
Details of the piece
Diamonds

52 brilliant-cut diamonds totalling 0.45 carats

Characteristics of each piece may vary*

Material

4 cultured pearls

Earring Fastenings

Clip-on earrings with removable posts for both pierced and non-pierced ears

These pieces can be untied and then retied at your boutique. To avoid weakening them, limit usage.
This festive season, discover a selection of exceptional pieces where BEIGE GOLD or yellow, pink or white gold and diamonds meet.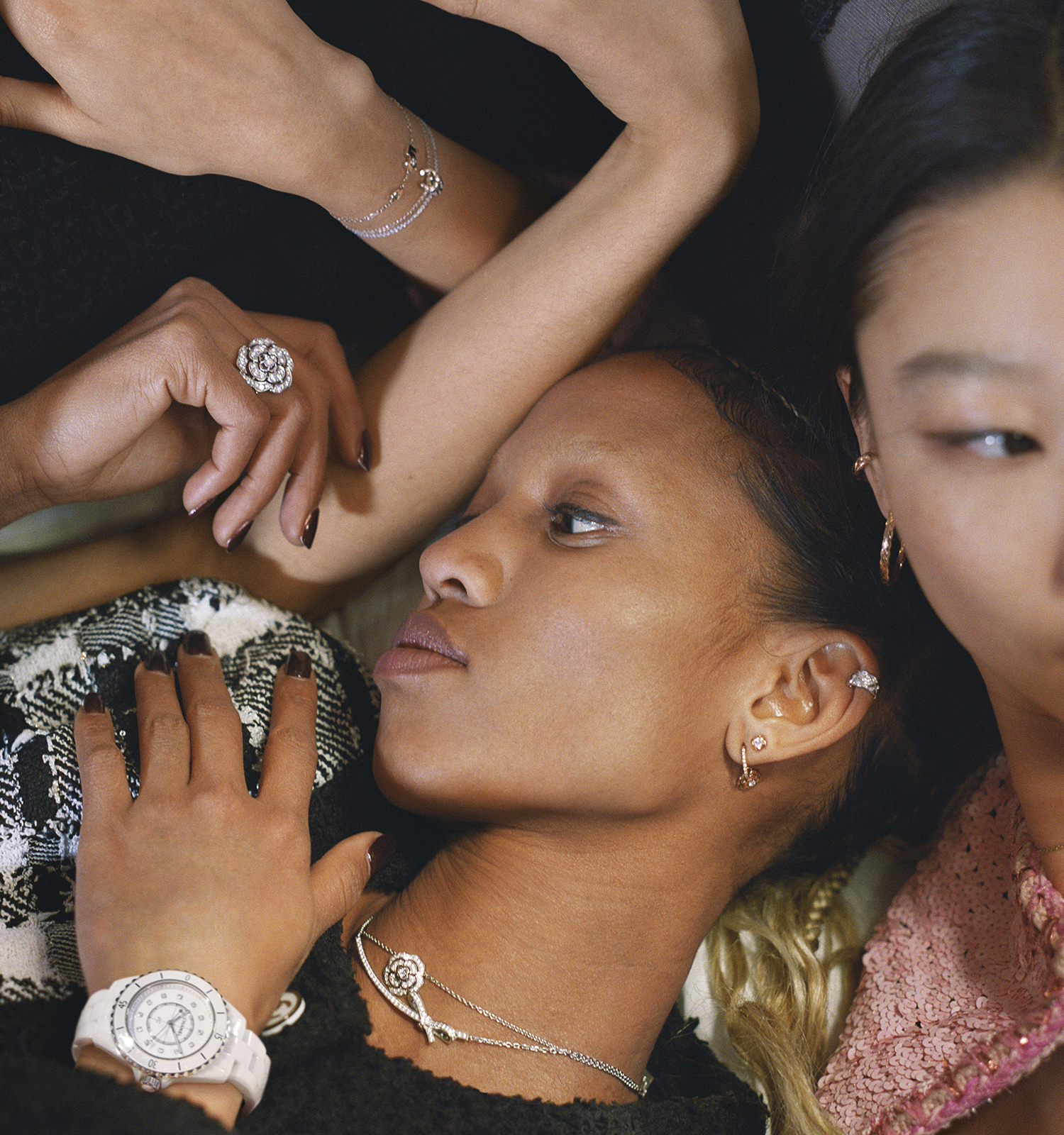 *The information and descriptions of the products provided on our website are as precise as possible. However, this information may vary from one piece to another, notably regarding the weight of precious metals, carat weight or exact number of gemstones. Contact CHANEL Customer Care for more detailed information.
Bouton de Camélia transformable earrings
18K white gold, diamonds, cultured pearls, white mother-of-pearl