LE LIFT LE VOYAGE
FIRMING TRAVEL SKINCARE RITUAL
DESCRIPTION
When you travel, the well-being of your skin is a priority. Don't leave your favourite ritual behind. The "TRAVEL RITUAL" mesh pouch sails through security checks in style. Its mesh material stands up to all travel conditions.
The LE LIFT travel ritual meets the needs of skin confronted with fatigue and stress, the pollution of airports and cities, and jet lag. The LE LIFT travel pouch contains a 30 ml bottle of DÉMAQUILLANT YEUX INTENSE, a 30 ml tube of LAIT DOUCEUR D'HUILE, a 15 ml bottle of LE LIFT SÉRUM and a 20 ml travel jar of CRÈME.

BENEFITS
DÉMAQUILLANT YEUX INTENSE
Traces of makeup under your eyes make you look even more tired. So, when you travel, perfect makeup removal is essential. The bi-phase formula of DÉMAQUILLANT YEUX INTENSE sweeps away even waterproof mascara, yet is gentle enough for the most sensitive eyes.

LE LAIT DOUCEUR D'HUILE
When you travel, your skin accumulates impurities and pollution particles. LE LAIT DOUCEUR D'HUILE removes makeup and deeply cleanses, while maintaining the skin's balance. Clean and clear, your skin glows with well-being.

LE LIFT SÉRUM
At the heart of this lifting and firming serum lies a smart active ingredient that truly understands your skin. Lines are smoothed and signs of fatigue seem to disappear - even after a long journey.

LE LIFT CRÈME
Smart move: take a cream that combines natural ingredients with visible results. The extra-gentle formula of this cream is an antidote to the intense pace of traveling, which deepens wrinkles and accentuates signs of fatigue.

ACTIVE INGREDIENTS
Refer to the product pages: DÉMAQUILLANT YEUX INTENSE, LE LAIT DOUCEUR D'HUILE, LE LIFT SÉRUM, LE LIFT CRÈME.
HOW TO USE
The TRAVEL RITUAL pouch is designed to sail through security checks in airports and withstand the most extreme travel conditions. Take it with you and keep it close by. Indulge in beauty touch-ups anywhere, anytime.
Go back to Description
An exclusive location to discover all of the CHANEL fragrances, makeup and skincare, guided by fragrance experts and professional makeup artists. A unique space that plunges you into a brand-new world of CHANEL.
Discover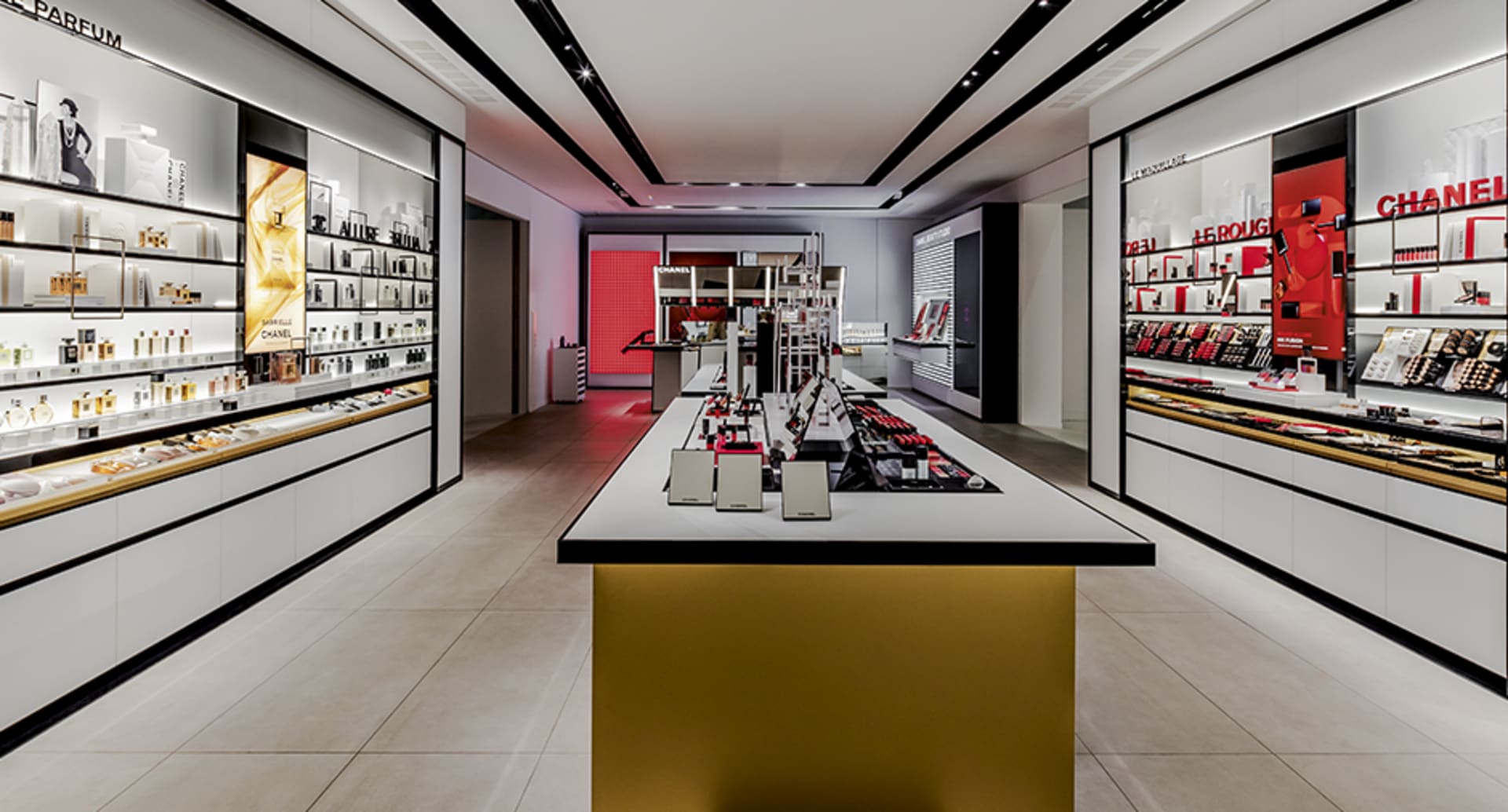 Go back to About our boutiques