HYDRA BEAUTY LE VOYAGE
HYDRATING TRAVEL SKINCARE RITUAL
DESCRIPTION
When you travel, the well-being of your skin is a priority. Don't leave your favourite ritual behind. The "TRAVEL RITUAL" mesh pouch sails through security checks in style. Its mesh material stands up to all travel conditions.
The HYDRA BEAUTY travel ritual meets the essential needs of skin exposed to the intense risk of dehydration during airplane flights, in the air-conditioned atmospheres of airports and due to climatic changes… The HYDRA BEAUTY travel pouch contains a 30 ml bottle of DÉMAQUILLANT YEUX INTENSE, a 15 ml bottle of MICRO SÉRUM and a 20 ml travel jar of CRÈME.

BENEFITS
. DÉMAQUILLANT YEUX INTENSE
Traces of makeup under your eyes make you look even more tired. So, when you travel, perfect makeup removal is essential. The bi-phase formula of DÉMAQUILLANT YEUX INTENSE sweeps away even waterproof mascara, yet is gentle enough for the most sensitive eyes.

. HYDRA BEAUTY MICRO SÉRUM
On a long-haul flight, the cabin air can leave your skin feeling especially dry. The camellia micro-droplets in HYDRA BEAUTY Micro Sérum become one with the skin to hydrate it even more intensely. Envelop your skin in moisture while you travel.

. HYDRA BEAUTY CRÈME
With changes in temperature, differences in climate and the effects of air conditioning during travel, it is vital to hydrate your skin. HYDRA BEAUTY Crème delivers deep moisture and lasting comfort for a dry, tired complexion.
ACTIVE INGREDIENTS
Refer to the product pages: DÉMAQUILLANT YEUX INTENSE, HYDRA BEAUTY MICRO SÉRUM and HYDRA BEAUTY CRÈME.
HOW TO USE
The TRAVEL RITUAL pouch is designed to sail through security checks in airports and withstand the most extreme travel conditions. Take it with you and keep it close by. Indulge in beauty touch-ups anywhere, anytime.
Go back to Description
An exclusive location to discover all of the CHANEL fragrances, makeup and skincare, guided by fragrance experts and professional makeup artists. A unique space that plunges you into a brand-new world of CHANEL.
Discover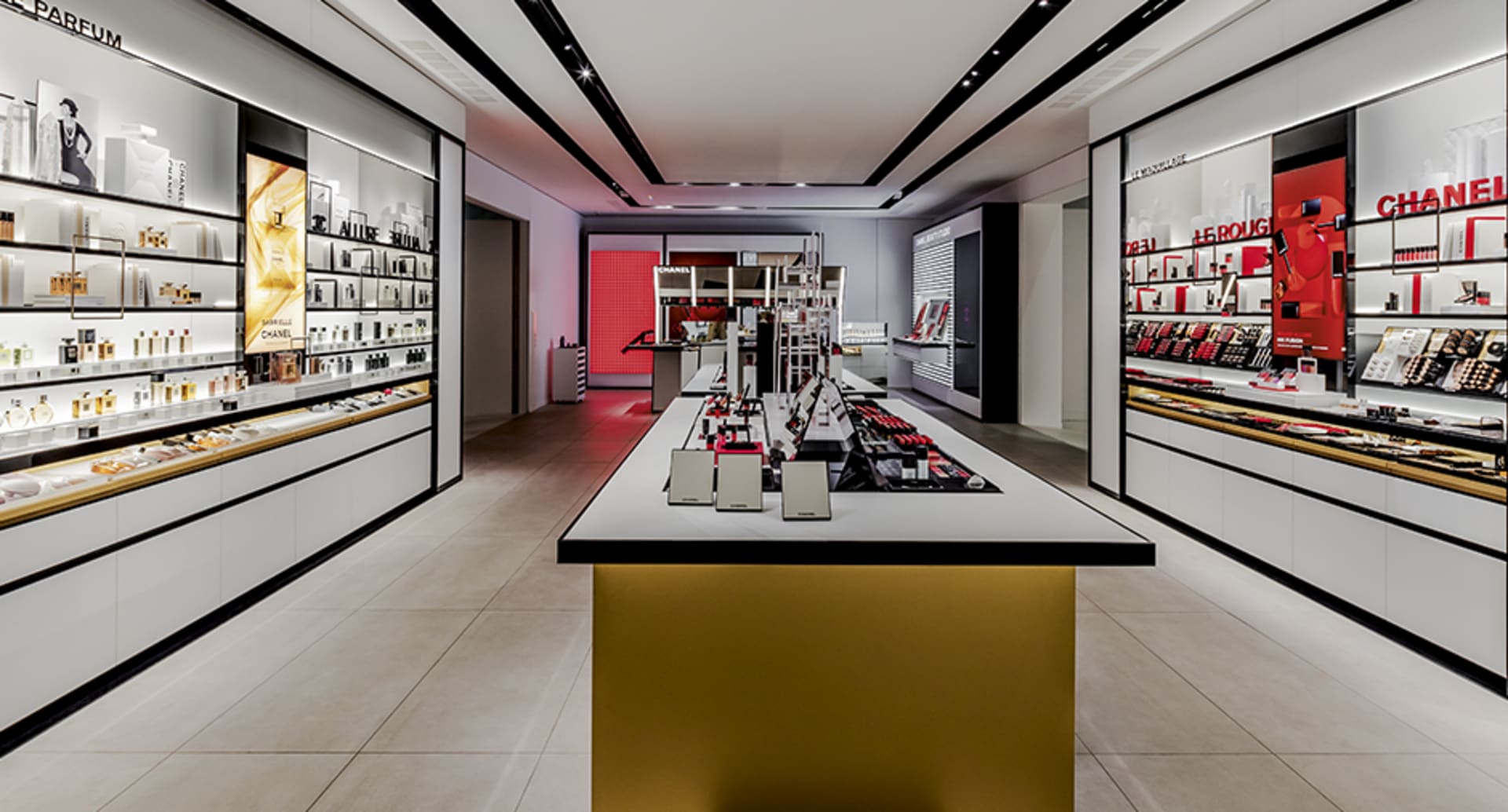 Go back to About our boutiques