DESCRIPTION
A cream-gel bronzer to warm up your complexion. Buildable and lightweight, it glides on leaving a velvety finish, and can be worn either on top of or under your usual CHANEL foundation.
Result: Skin is matte, with a natural, sun-kissed glow.
COMPOSITION
Composed of mineral waxes for a smooth application, and mineral powders for a mattifying result.
HOW TO USE
1) For a natural 'sun-kissed' look: use the CHANEL PETIT PINCEAU KABUKI BRUSH to buff the bronzer all over your skin, targeting the forehead, temples, nose and chin in particular.
2) For a more sculpted, contoured look: use the CHANEL FOUNDATION BRUSH/PINCEAU FOND DE TEINT to apply the bronzer just beneath your cheekbones, starting from your ears and ending in the middle of your cheek using a back and forth motion. Complete the look by sweeping POUDRE LUMIERÈRE HIGHLIGHTER ILLUMINATING POWDER over your cheekbones, using CHANEL BLUSH BRUSH/PINCEAU BLUSH.
3) To extend the glow beyond your complexion: mix the bronzer with a small amount of your favourite CHANEL moisturiser and apply to your shoulders, arms and décolleté. For best results, use CHANEL BLENDING BRUSH/PINCEAU ESTOMPE TEINT.
Go back to Description
An exclusive location to discover all of the CHANEL fragrances, makeup and skincare, guided by fragrance experts and professional makeup artists. A unique space that plunges you into a brand-new world of CHANEL.
Discover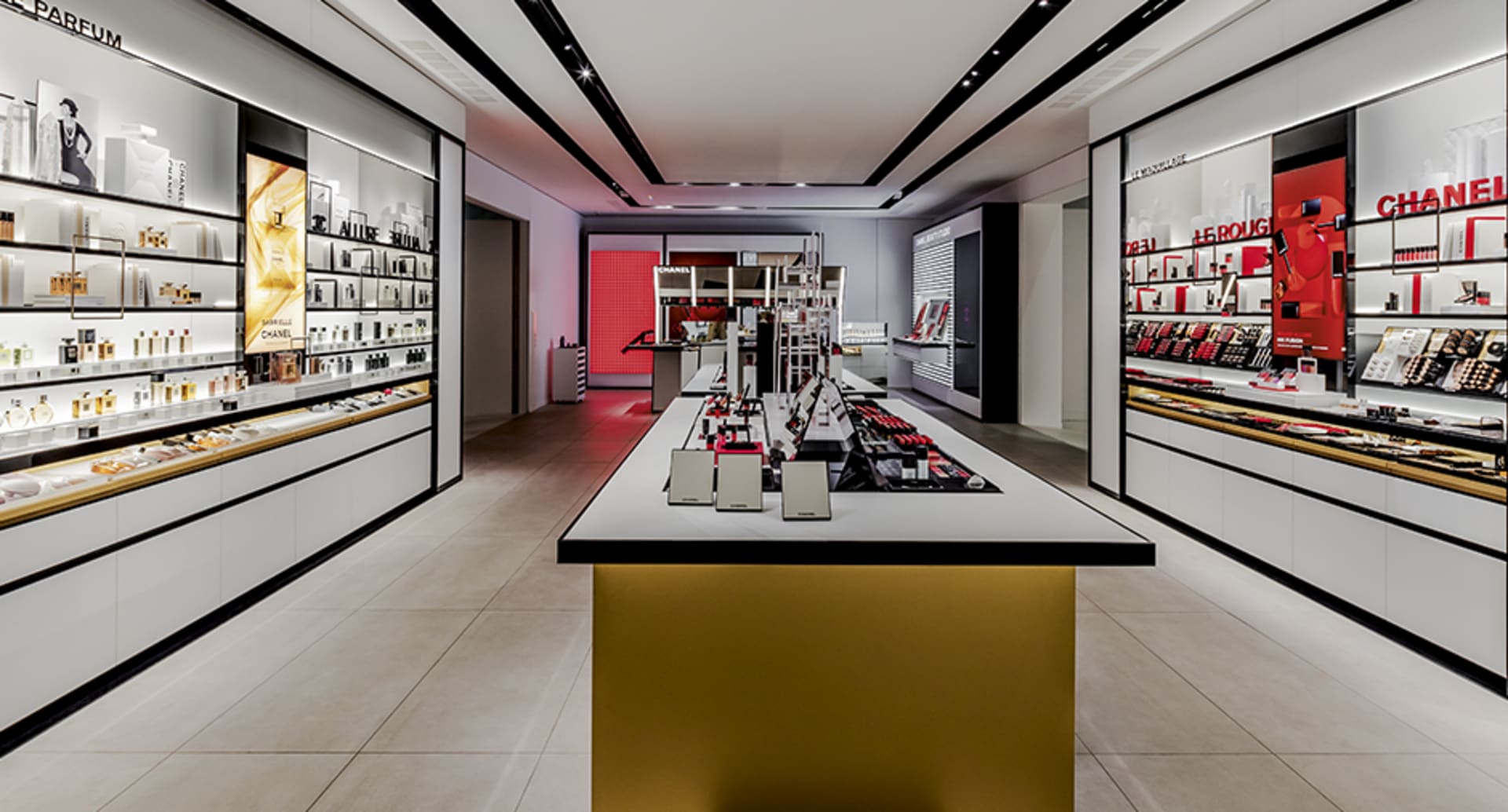 Go back to About our boutiques