CHANCE EAU VIVE
TWIST AND SPRAY EAU DE TOILETTE
DESCRIPTION
A floral-zesty fragrance in a round bottle that diffuses a wave of energy and sweeps you up in a whirlwind of happiness. An encounter with chance.
Take the refillable Twist and Spray purse spray with you wherever you go to revive the vivifying spirit of CHANCE EAU VIVE. An endless olfactory encounter with chance.
Composition
A floral-zesty fragrance stirred by the vivifying notes of grapefruit and blood orange. Its top notes explode with freshness. A jasmine heart delicately unveils its femininity. The cedar-iris accords of its trail reveal the sheer elegance of its composition.
INSPIRATION
It comes and goes, it never stays still... and you only have a few seconds to seize your chance. It is unpredictable and appears when you least expect it, but if you decide to seize it, anything is possible.
"A chance came up, I seized it." Mademoiselle Chanel knew that her real chance was the one of her own creation, a state of mind, a way of being.
ART OF PERFUMING
The Twist and Spray eau de toilette purse spray is the perfect way to revive the vivifying notes of the fragrance all day long. Application that becomes a reflex.

Set of 3 refills of 20 ml also available.

A complete perfuming ritual for the bath and body is also available to enhance the fragrance trail.
Go back to Description
An exclusive location to discover all of the CHANEL fragrances, makeup and skincare, guided by fragrance experts and professional makeup artists. A unique space that plunges you into a brand-new world of CHANEL.
Discover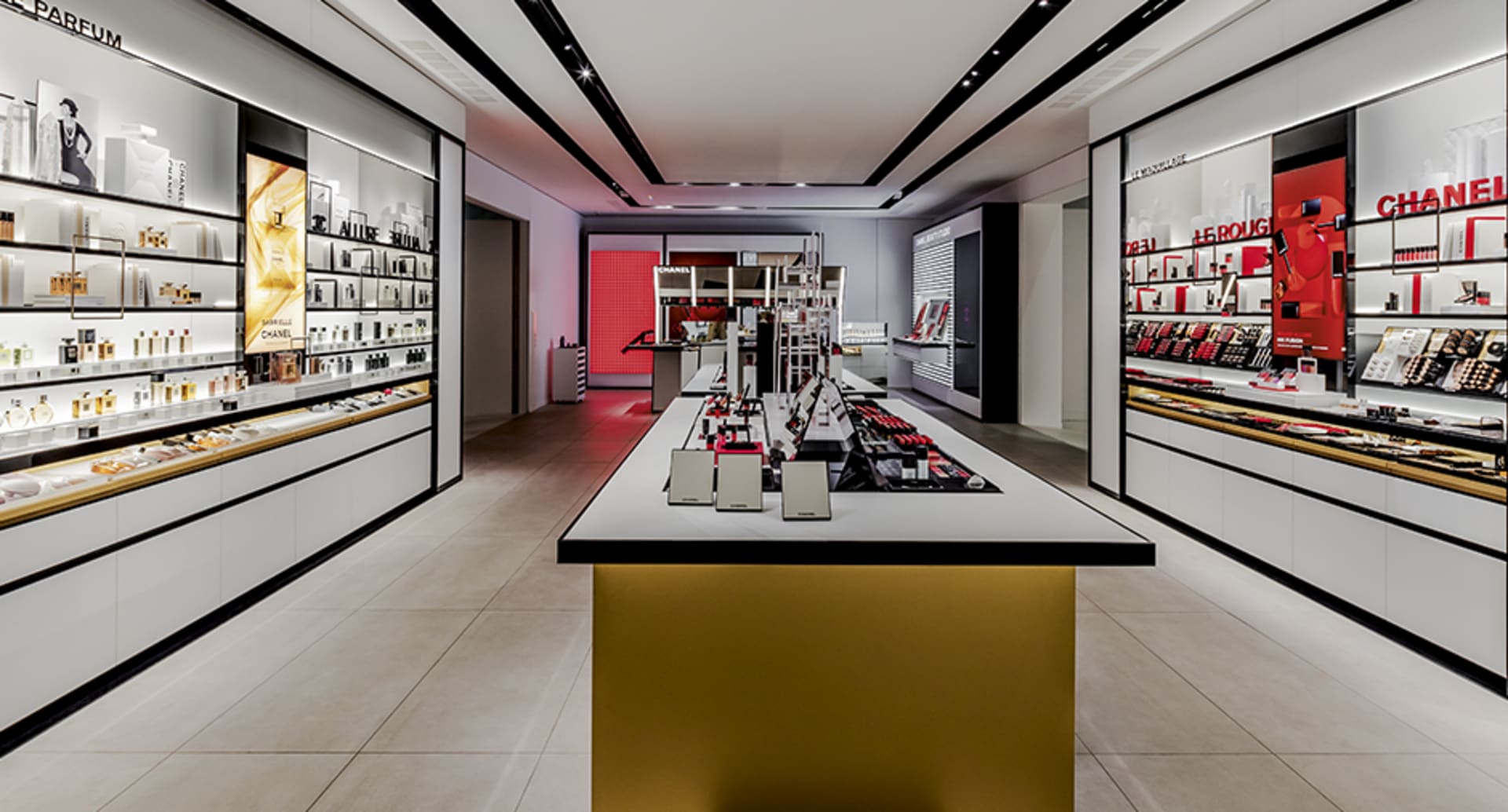 Go back to About our boutiques