GABRIELLE CHANEL
GABRIELLE CHANEL Eau de Parfum, Exceptional edition
DESCRIPTION
The new women's fragrance by CHANEL is a luminous composition. A solar flower created by Olivier Polge based on a bouquet of four white flowers and inspired by Gabrielle Chanel.
The monumental, solid Baccarat crystal bottle is cut like a diamond, using unique skills, to let the light-filled fragrance shine through. True to its initial design, the bottle is adorned with a square label and crowned with a faceted, hand-sealed cap that is exactly the same size as the label.
It is housed in a case of white plonge lambskin leather on the outside and gold on the inside.
Each exceptional edition is custom-made like a genuine work of art. Only 83 unique, numbered and hand-engraved pieces are available.
83 represents the year of Gabrielle Chanel's birth, 1883.
COMPOSITION
It is a pure floral. A solar flower based on a bouquet of four white flowers, four points of light that recall the four corners of the bottle. A creamy and enveloping heart of exotic jasmine, shimmering with the fruity green notes of ylang-ylang. Then the fresh and sparkling orange blossom shines through, offering a glimpse of Grasse tuberose captured in its finest dress.
It is a dream flower, a radiant and luminous, purely feminine CHANEL flower.
INSPIRATION
To create this fragrance in cooperation with the CHANEL Laboratory of Fragrance Creation and Development, Olivier Polge drew inspiration from Gabrielle, the woman she was before she became the designer Coco Chanel.
A rebel at heart, passionate and free, she chose to be the woman she wanted to be. A radiant woman.
ART OF PERFUMING
The GABRIELLE CHANEL fragrance is worn ostensibly. Intensely.
Apply with the faceted cap to pulse points on the skin: behind the earlobe, on the décolleté, and on the inside of the wrist.
Go back to Description
An exclusive location to discover all of the CHANEL fragrances, makeup and skincare, guided by fragrance experts and professional makeup artists. A unique space that plunges you into a brand-new world of CHANEL.
Discover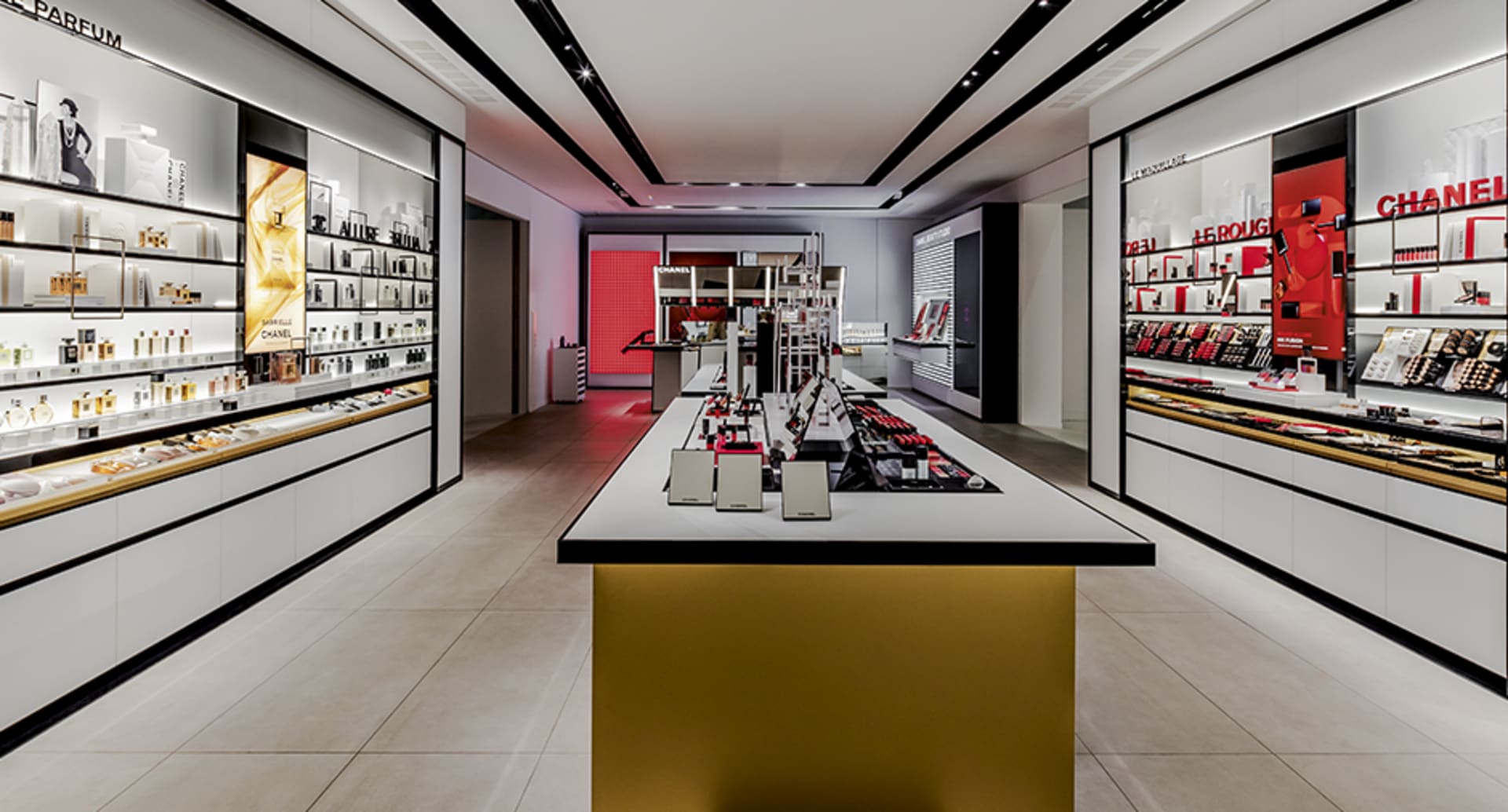 Go back to About our boutiques