DESCRIPTION
CHANEL is raising the holiday spirit with an enchanting limited-edition design: an iconic bottle of N°5 L'EAU (100 ml) in a black and white collector's gift box sprinkled with snowflakes.

N°5 L'EAU is the N°5 of today. A vibrant abstract floral under the banner of modernity, with freshness as its leitmotif. N°5 L'EAU, in celebration of simplicity.

Composition
Less abstract than its forebears, the composition of N°5 L'EAU radiates citrus like sun-drenched honey. Top notes of lemon, mandarin and orange soar skyward with the aldehydes. Like a second wind, you can hear the rustle of flowers. Rose melts into airy jasmine and a newly-added hint of ylang-ylang, more modern than ever. Behind this floral whirlwind, vetiver and cedar offer a novel dynamism, softened by white musk notes. Never has N°5 been so natural. So fresh.
INSPIRATION
Today Olivier Polge, Perfumer-Creator for the House of CHANEL, has reinvented N°5, thanks to its inspirational, pristine structure. With the subtle touch of a goldsmith, he dissected the original formula and took hold of each ingredient to understand its true role. Olivier Polge strove to create a new balance with the perfect dose of freshness, capturing in turn the essence of his generation.
ART OF PERFUMING
N°5 L'EAU comes in a spray for effortless application on the skin or clothing.
A complete perfuming ritual for the bath and body is also available to enhance its trail.

Go back to Description
An exclusive location to discover all of the CHANEL fragrances, makeup and skincare, guided by fragrance experts and professional makeup artists. A unique space that plunges you into a brand-new world of CHANEL.
Discover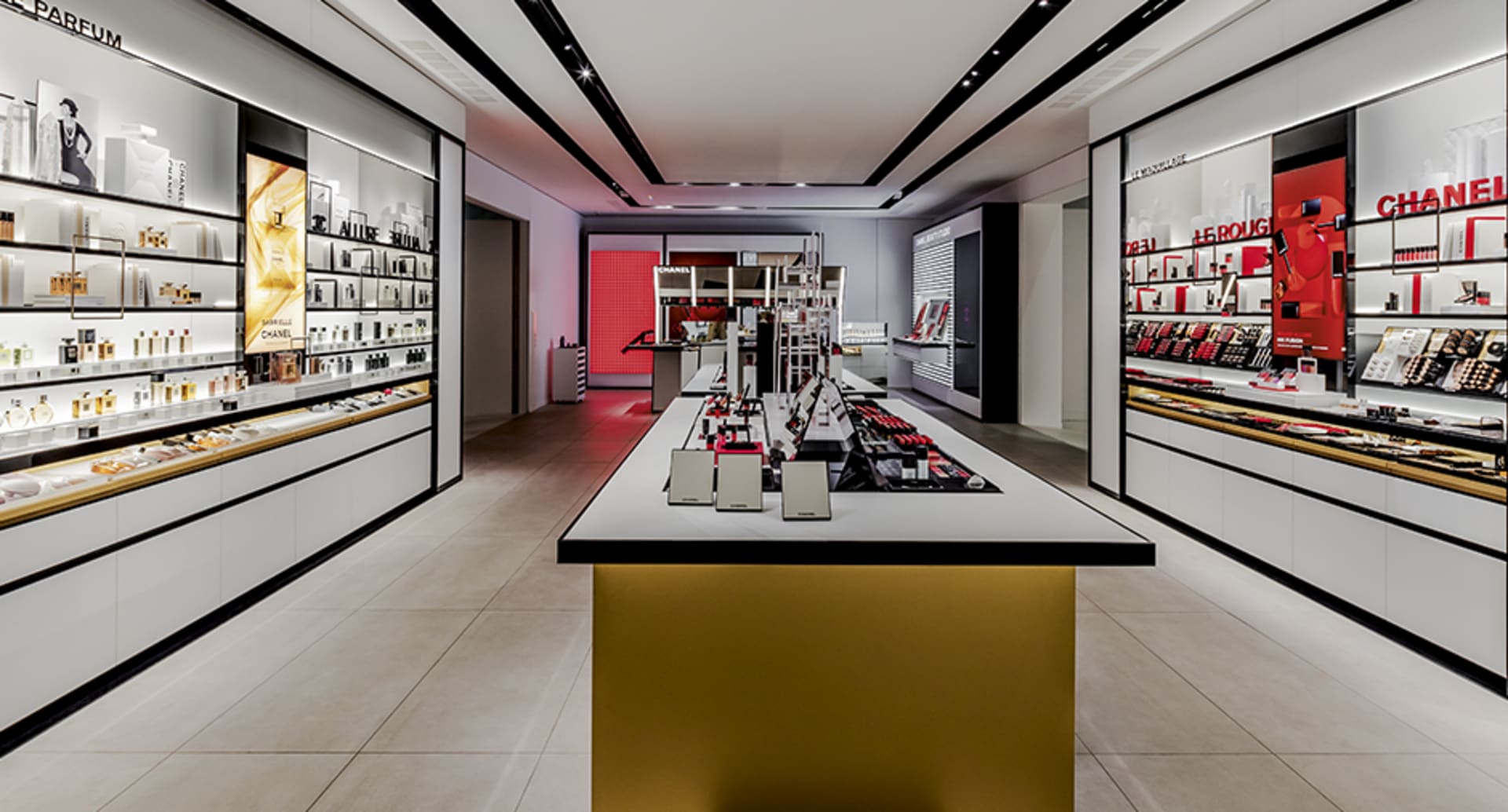 Go back to About our boutiques