ROUGE ALLURE L'EXTRAIT
HIGH-INTENSITY LIP COLOUR CONCENTRATED RADIANCE AND CARE REFILLABLE
Refill
Product Information
DESCRIPTION
The new lipstick that combines high-intensity colour with concentrated radiance and care.
A formula that is moisturising, comfortable, and protective thanks to the combined effects of ume flower extract and plant waxes.
The iconic black and gold click case has been reimagined, now ultra-slim, ensuring a smooth and precise line, and refillable, allowing for the 20 new satin shades to be swapped in and out. Refills are compatible exclusively with Rouge Allure L'Extrait and can only be used with an existing tube.
For high-intensity, luminous makeup looks.
COMPOSITION
Concentrated colour: finely ground and coated in oil, pigments unleash their full colour potential, revealing incomparable intensity for up to 8 hours* and from the very first stroke.

Concentrated radiance: the blend of powders and a plant-derived oil, selected for its powerful light-reflecting properties, delivers infinitely luminous colour to the lips.

Concentrated care: the formula offers 12 hours of hydration**, 10 hours of protection***, and comfort all day long, thanks to the combined effects of nourishing waxes and ume flower extract.

*Clinical evaluation of 22 women
**Instrumental evaluation performed on 15 women
***Instrumental evaluation performed on 21 women
HOW TO USE
Smooth, precise application in a single stroke.
Apply the lip colour first to the upper lip, starting at the outer corners and working inward, then to the lower lip, from one corner to the other.
For perfectly defined lips, ROUGE ALLURE L'EXTRAIT can be paired with LE CRAYON LÈVRES liner.
Go back to Description
SIZE
2 g
List of Ingredients
The list of ingredients is included on all of our product packaging. In case of an allergy, always check the list of ingredients on the product packaging before you use the product.
CHANEL 92 200 Neuilly-sur-Seine
Go back to More details
ROUGE ALLURE L'EXTRAIT854
1 of / 3
You can now reduce your carbon footprint and waste by refilling your product at your preferred CHANEL Fragrance and Beauty boutique or on chanel.com.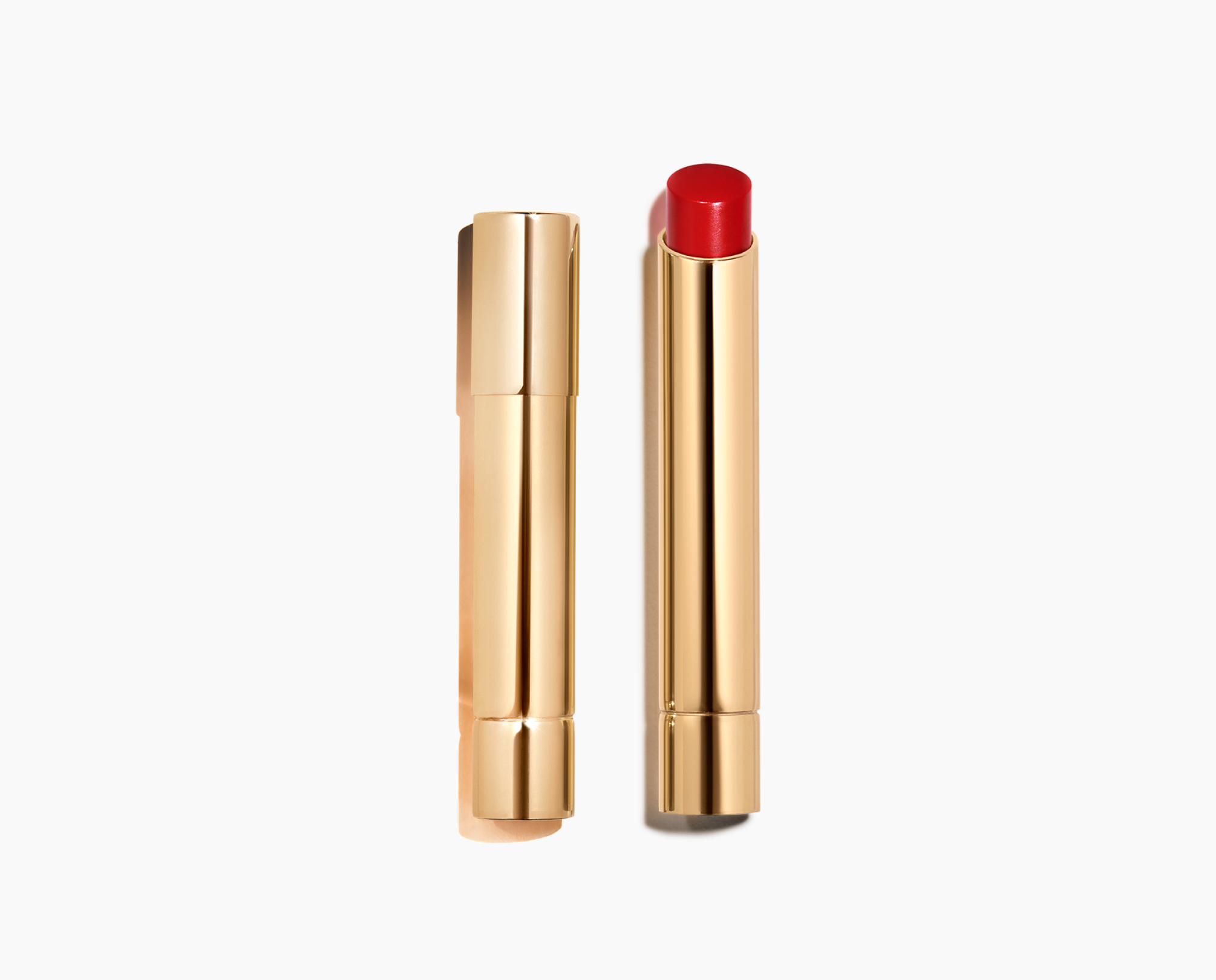 Find the perfect gift with help from one very creative advisor.