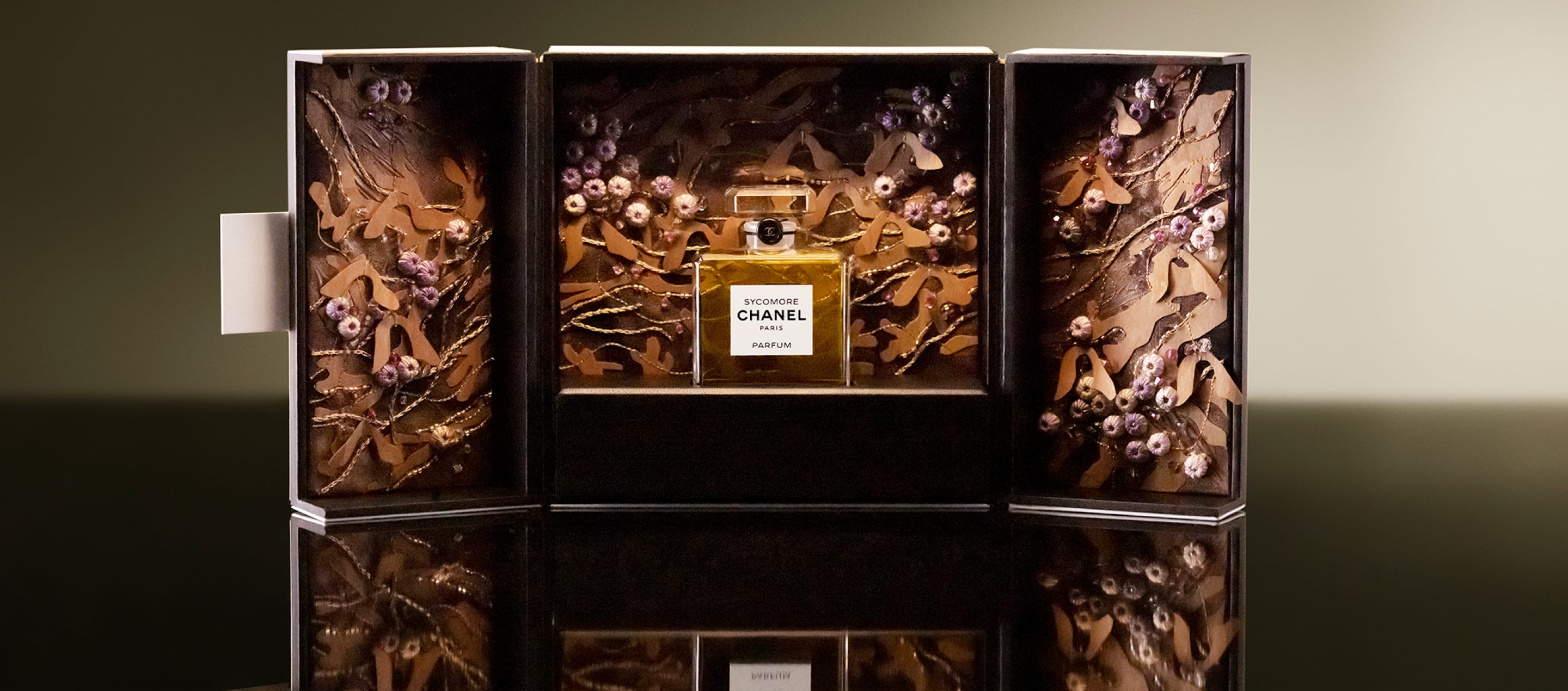 Ultra-limited edition
SYCOMORE and Maisons d'art
An exceptional coffret
SYCOMORE and Maisons d'art, a coffret lined with a creation by embroiderer and tweed maker Maison Lesage, which showcases a 50 ml Baccarat crystal bottle containing the new SYCOMORE Extrait fragrance.
Created by Olivier Polge, CHANEL In-House Perfumer-Creator, it was inspired by the sycamore, a majestic tree that recounts the splendour of the natural world.
Ultra-limited edition.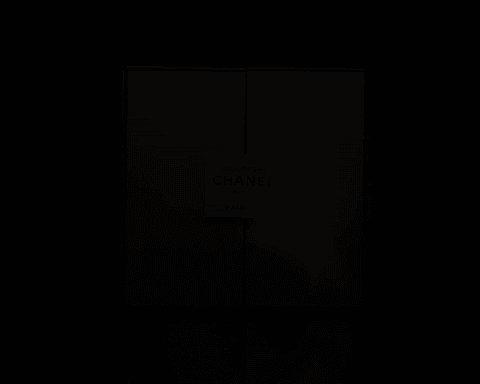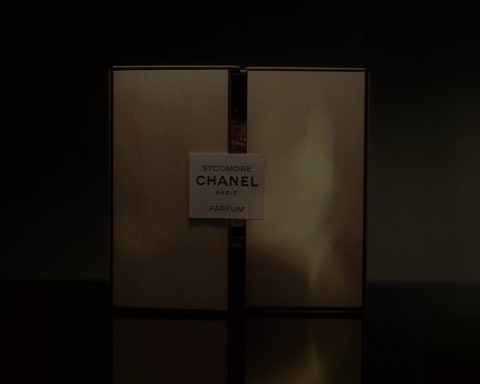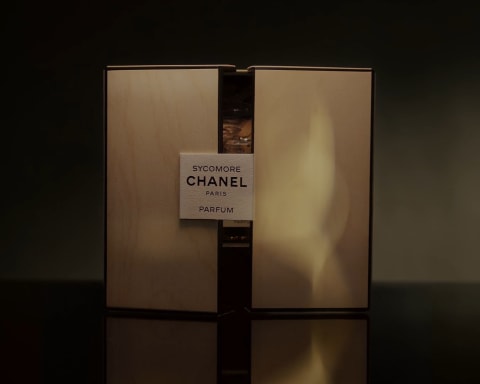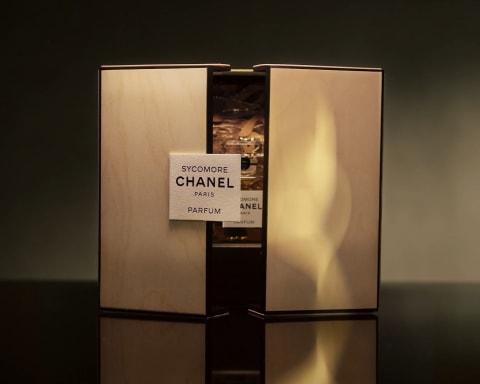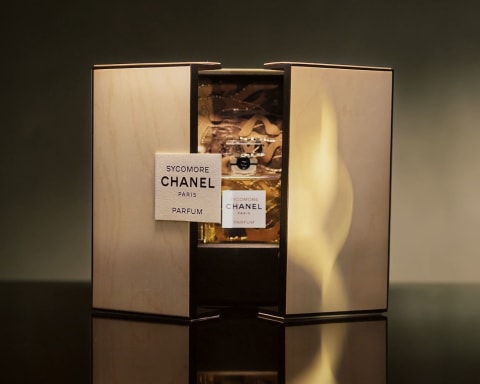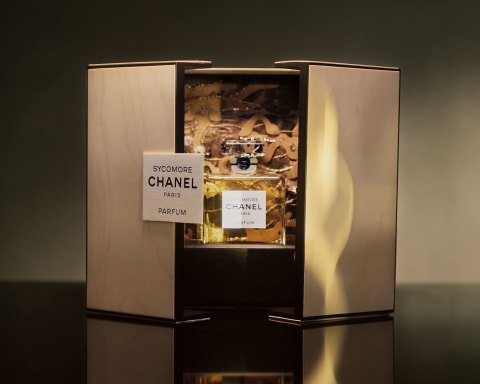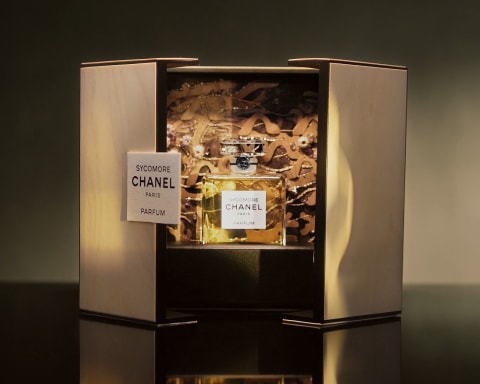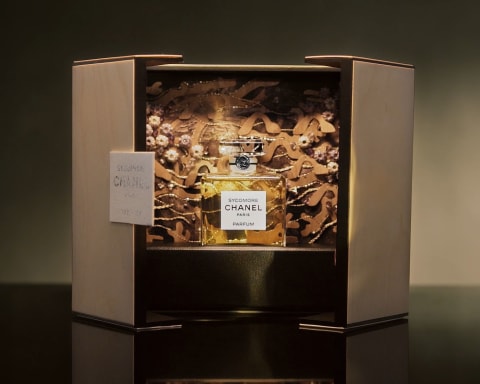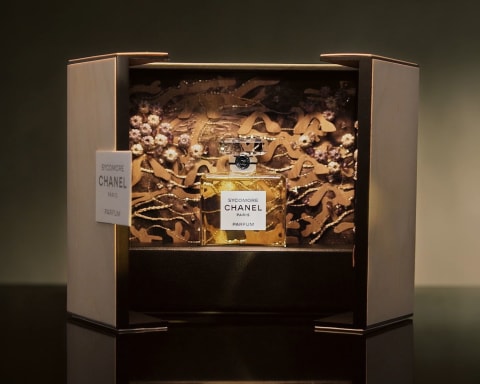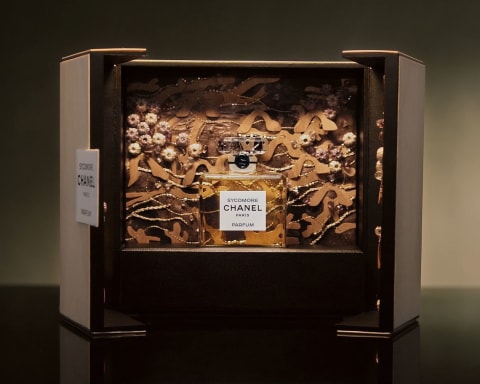 Maison Lesage
Embroiderer and tweed maker since 1858
The coffret features a hand-embroidered lining that depicts the forest floor, transected by rays of light, and echoes the olfactory atmosphere of the fragrance.
Embroidered on the canvas, the marquetry features wood shavings and samaras that evoke the majestic tree; amethyst bicone beads and brush-dyed passementerie bobbles symbolise pink peppercorns and juniper berries; the threads and bugle beads are suggestive of blond tobacco strands.
Maison Baccarat
Crystal maker. Craftsmanship dating back to 1764.
The bottle is made of Baccarat crystal, which is sealed to preserve the purity of the fragrance using the traditional art of baudruchage.
A fine membrane is placed over the neck of the bottle and held in place with two rows of black pearl-cotton thread. It is then sealed with a wax stamp bearing the CHANEL double-C logo. Cut in the shape of an emerald, the cabochon can be used to apply the fragrance to the neck and the inside of the wrists.
Perfumer Expertise
SYCOMORE Extrait 15 ml. A new fragrance composed around the woody scent of vetiver, accentuated by an iris heart and faceted with notes of leather and vanilla for even more depth and sensuality.
SYCOMORE Eau de Parfum 200 ml. Composed around vetiver and underscored by accents of cedar and vanilla, it leaves behind a comforting, slightly spicy trail. This limited edition is housed in a collector's case with a wood-like pattern.
SYCOMORE
and Maisons d'art