BLEU DE CHANEL
PARFUM SPRAY
Product Information
DESCRIPTION
An ode to masculine freedom expressed in an aromatic-woody fragrance with a captivating trail. A timeless scent housed in a bottle of deep and mysterious blue.
BLEU DE CHANEL Parfum is an accomplished composition with a pure, deep character. An intensely masculine signature that exudes self-confidence.
COMPOSITION
BLEU DE CHANEL Parfum is an aromatic, intensely woody fragrance. It opens with powerful freshness, then lingers with a precious accord of New Caledonian sandalwood that unfurls its generous, powerful notes in a dense and sophisticated trail.
INSPIRATION
The colour of a future that is yours to shape. BLEU DE CHANEL is a fragrance for he who refuses the confines and conformity of a predetermined destiny. Its composition embodies the spirit of a man who is consumed by a quest: the pursuit of a horizon with no vanishing point, one that stretches on infinitely.
ART OF PERFUMING
For a more intense fragrance experience, the parfum expresses its full richness when sprayed directly on the skin where it is warmest (neck and wrists).

BLEU DE CHANEL offers a full line of shaving and body products for an intensified scent throughout the day.

Go back to Description
SIZE
100 ml
List of Ingredients
The list of ingredients is included on all of our product packaging. In case of an allergy, always check the list of ingredients before you use the product.
CHANEL 92 200 Neuilly-sur-Seine
Go back to More details
An intensely woody aromatic fragrance with powerful and refined notes.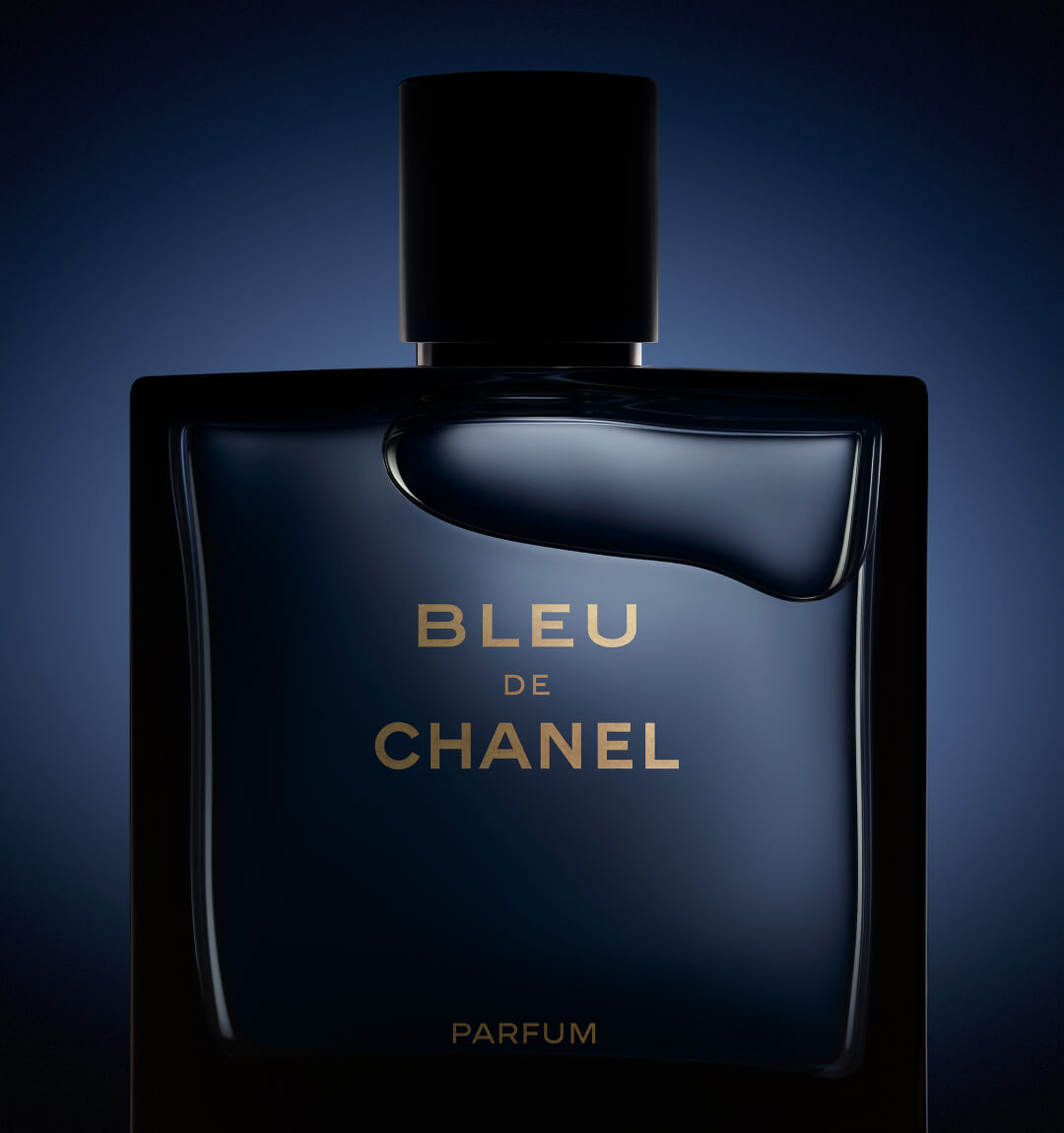 TIMOTHÉE CHALAMET and BLEU DE CHANEL
Timothée Chalamet, BLEU DE CHANEL fragrance ambassador.