Ultra ring
Medium version, 18K white gold, diamonds, white ceramic
Jewelry based on a creation by Lorenz Bäumer
ULTRA
The radically stunning combination of black and white gives unique rhythm to Ultra jewellery creations.
Details of the piece
Diamonds

40 brilliant-cut diamonds totaling 0.22 carat

Characteristics of each piece may vary*
The infinite depth of black. The absolute purity of white. According to Mademoiselle Chanel, the strength of these two colors is matched only by their perfect harmony. Magnified by the brilliance of ceramic — the emblematic material of CHANEL — the Ultra collection captures the eye with a play of contrasts between light and dark.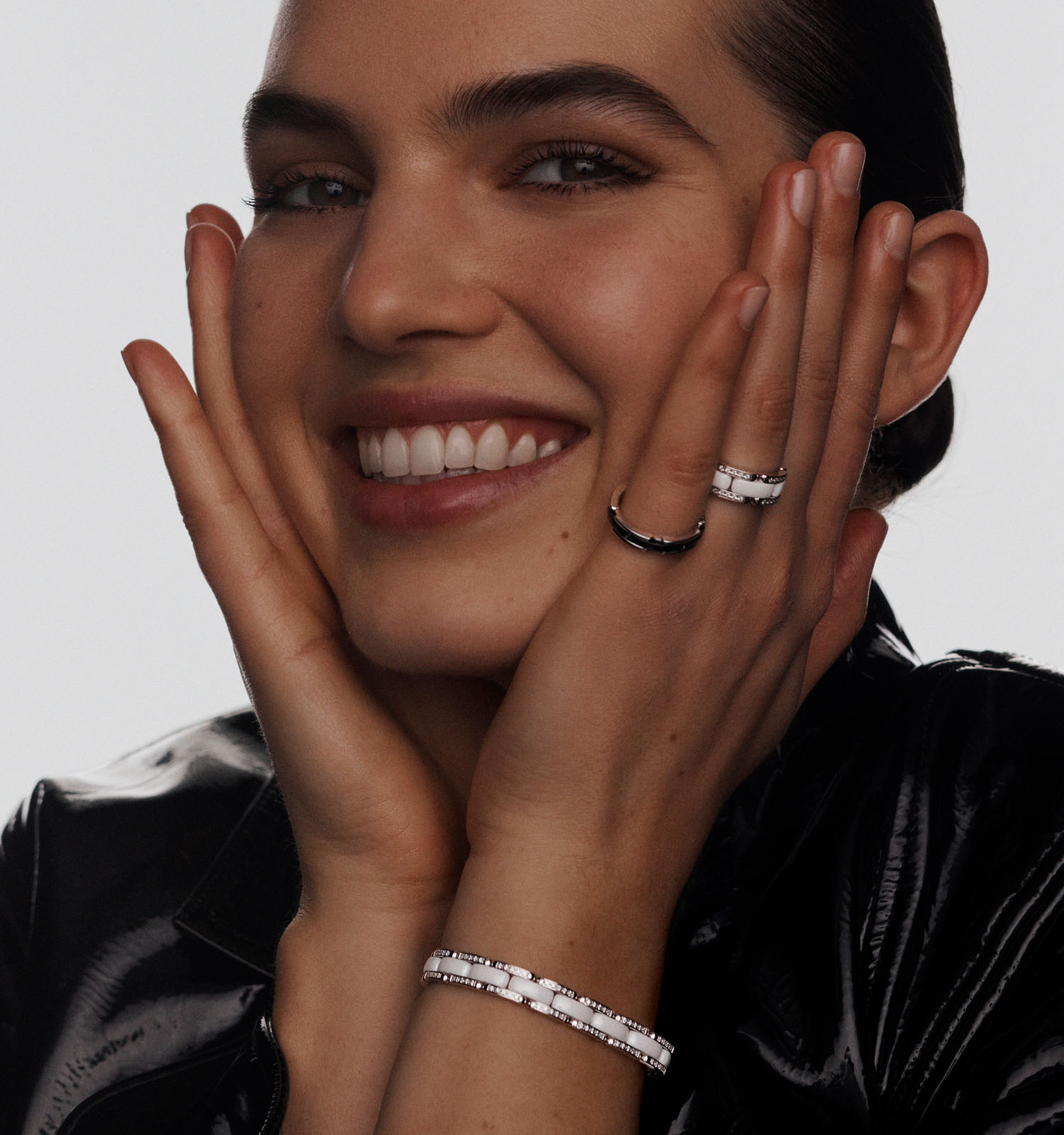 Give an unforgettable gift. Each CHANEL Fine Jewelry piece is presented in a precious box adorned with a golden ribbon.

Restore the brilliance of your CHANEL creation. Complimentary upon presentation of the piece at a CHANEL Fine Jewelry boutique.
1 of /3
1 of /3
1 of /3
*The descriptions of the products provided on our website are as precise as possible. However, the characteristics may vary from one piece to another, notably regarding the weight of precious metals, carat weight or exact number of gemstones. Contact CHANEL Customer Care for more detailed information.
Ultra ring
Medium version, 18K white gold, diamonds, white ceramic
CAD $ 7,650.00*
Retail suggested price