HYDRA BEAUTY MASQUE DE NUIT AU CAMÉLIA
HYDRATING OXYGENATING OVERNIGHT MASK
Product Information
DESCRIPTION
During the night, tiny dewdrops form on the petals of the camellia, helping it to breathe better and to fully reveal its radiance. Inspired by this natural process, CHANEL Research creates HYDRA BEAUTY Masque de Nuit au Camélia. A creamy overnight mask that, after transforming into dew-like droplets, helps skin to oxygenate during the night. Upon waking, signs of fatigue appear diminished and the complexion looks rested with a fresh radiant glow.
Benefits
In the fast-paced urban world, skin becomes clogged, dehydrated and tired every day. Night-time is when skin catches its breath and recharges with essential elements. Upon waking, skin is moisturised and plumped. Signs of fatigue appear diminished and the complexion looks rested. Skin is smooth and fresh with a radiant glow, even after a short night!


Hydration: 8-HRS*

Rested appearance: +36%**

Radiant skin: +42%**

*Instrumental evaluation on 30 women aged between 30 and 39 years old after 8 hours.
**Clinical evaluation of 29 women aged between 30 and 39 years old after one night.

ACTIVE INGREDIENTS
HYDRA BEAUTY Masque de Nuit au Camélia is the CHANEL skincare product with the highest concentration of camellia flower extract. It fully reveals the amazing power of Mademoiselle Chanel's favourite flower.

• Camellia Alba PFA*, the iconic and exclusive** active ingredient of the HYDRA BEAUTY line, helps skin maintain optimal moisture levels.

• Blue Ginger PFA, a powerful antioxidant, helps protect and reinforce skin's natural defense system on a daily basis.

• In addition, the micronutrient complex - rich in zinc, copper and magnesium - encourages skin oxygenation.

*PFA: PolyFractioning of Active ingredients. A process specific to CHANEL that allows for the creation of ultra-pure cosmetic ingredients.
** International patent application.
HOW TO USE
In the evening, two or three times each week, apply to face with the camellia petal applicator, in place of night cream.

1. Using the curved part of the petal apply a thin layer of the mask to the skin, avoiding contact with eyes.

2. Leave on for two minutes.

3. Massage into skin with circular movements to release the water droplets.

4. Finish with smoothing movements over entire face.

Leave on overnight. HYDRA BEAUTY Masque de Nuit au Camélia is a no-rinse mask.
Go back to Description
SIZE
100 ml
Particular Precautions of Use
Avoid contact with eyes.
List of Ingredients
The list of ingredients is included on all of our product packaging. In case of an allergy, always check the list of ingredients on the product packaging before you use the product.
CHANEL 92 200 Neuilly-sur-Seine
Go back to More details
Pair HYDRA BEAUTY MICRO SÉRUM with the new HYDRA BEAUTY MICRO CRÈME YEUX for intensely hydrated skin and a luminous-looking eye contour.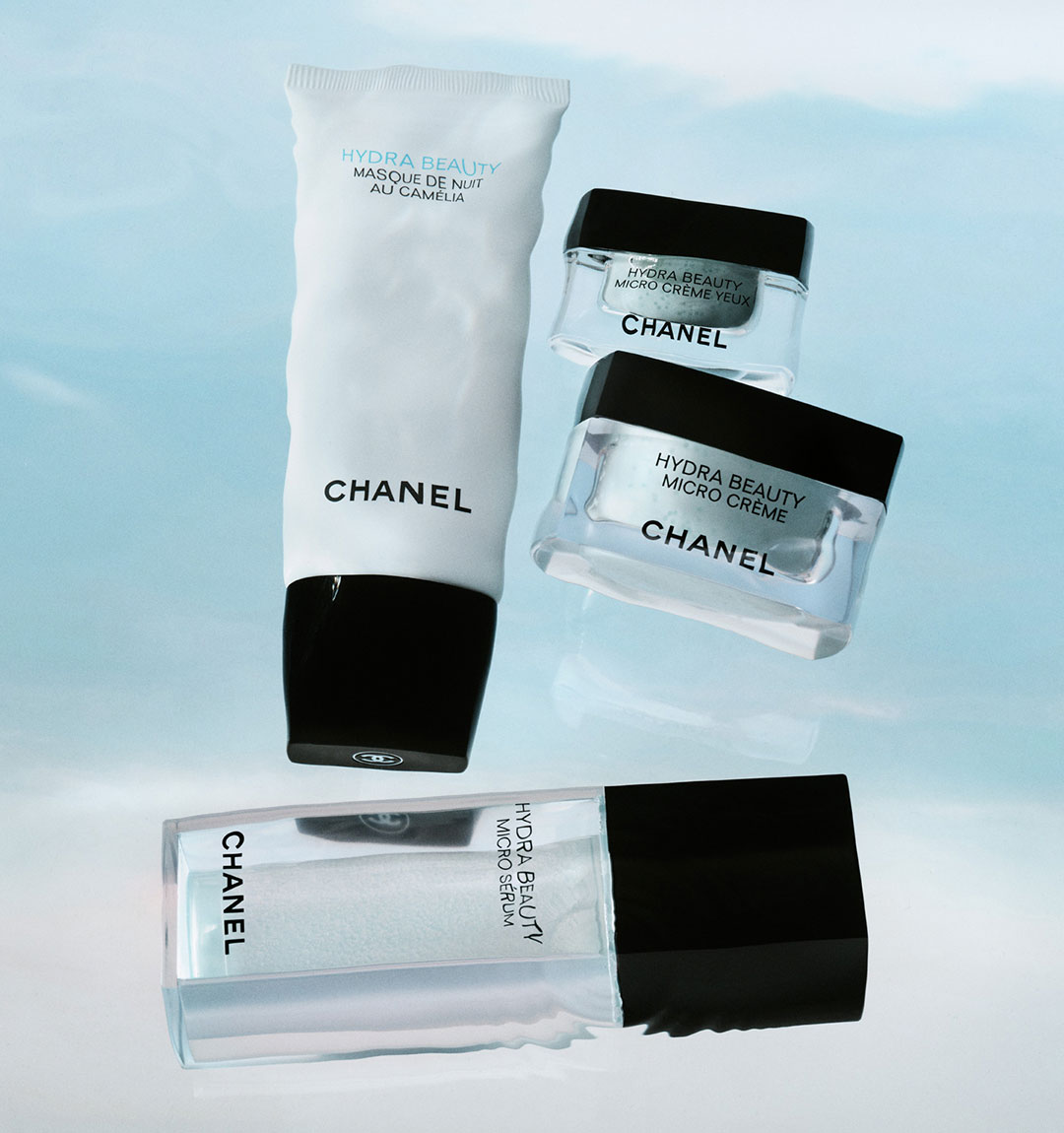 After extensive research on more than 2,000 species of camellia, CHANEL scientists selected the White Camellia for its exceptional resilience and unique hydrating properties. The moisturizing strength of the House's emblematic flower is captured within the concentrated ingredients at the heart of HYDRA BEAUTY skincare.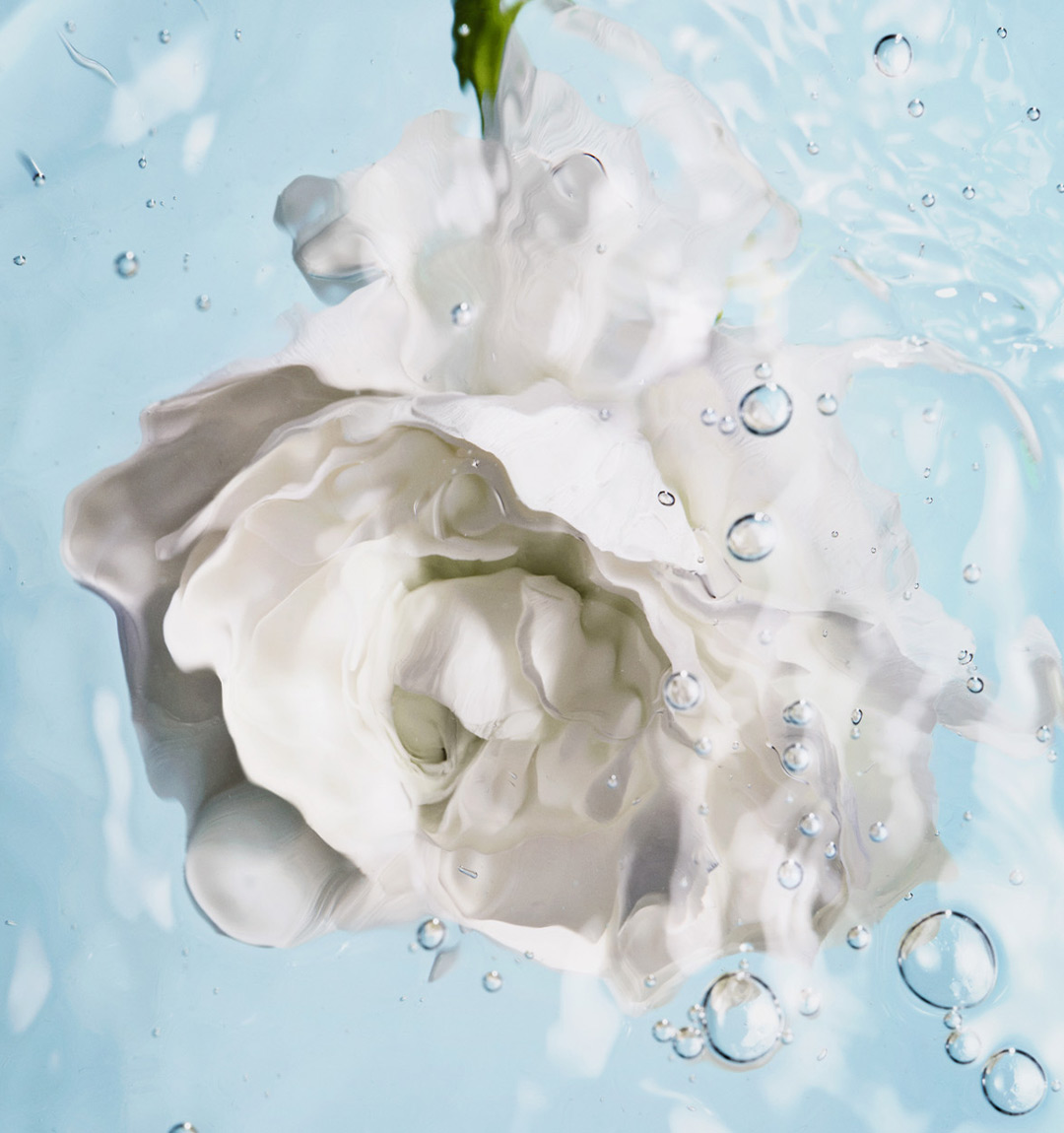 Find the perfect gift with help from one very creative advisor.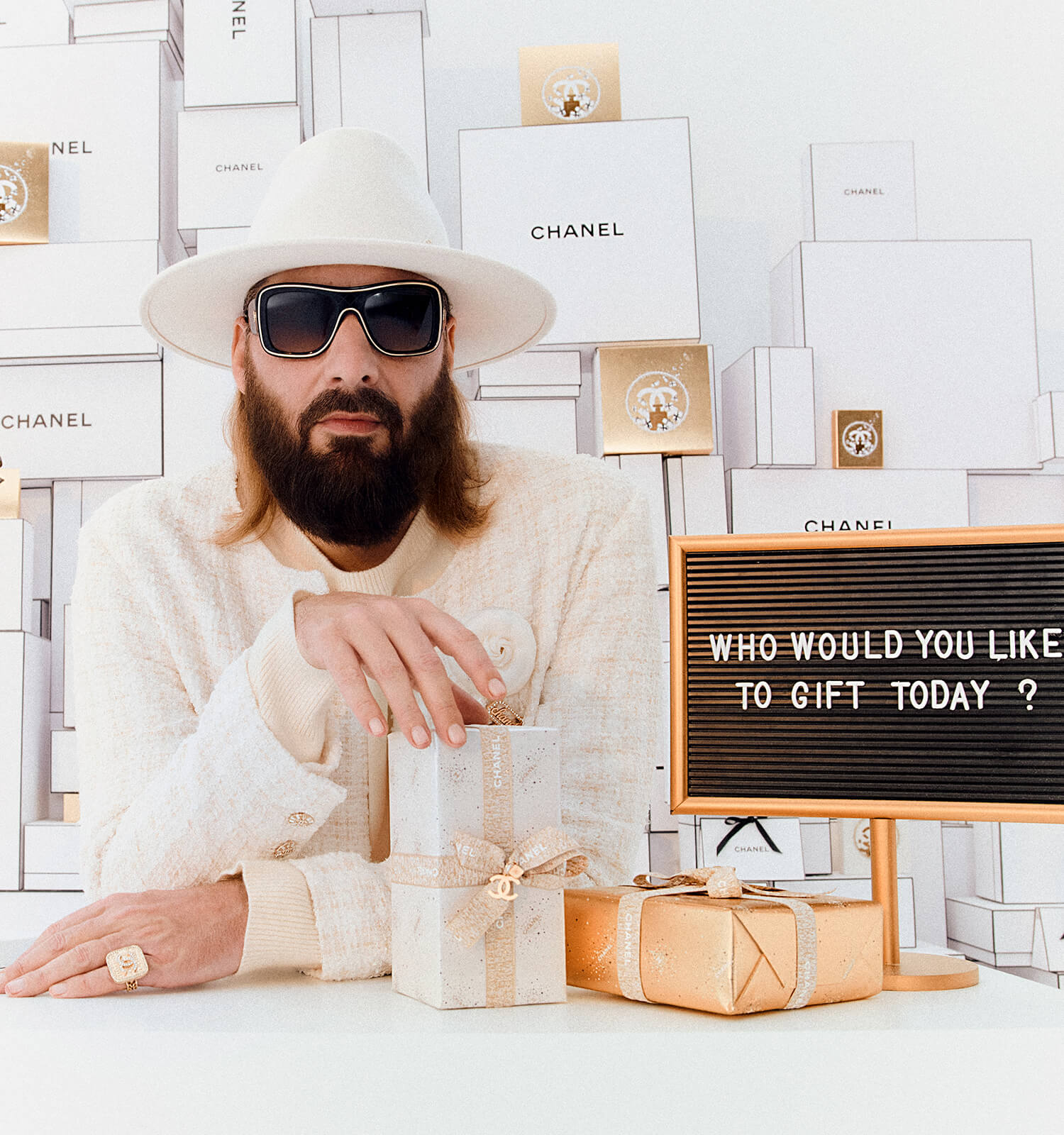 HYDRA BEAUTY MASQUE DE NUIT AU CAMÉLIA
HYDRATING OXYGENATING OVERNIGHT MASK - 100 ml