HYDRA BEAUTY MICRO LIQUID ESSENCE
REFINING ENERGISING HYDRATION
Product Information
DESCRIPTION
At the forefront of microfluidic technology, a revolutionary science that makes it possible to create droplets of ultra-pure ingredients, CHANEL creates HYDRA BEAUTY Micro Liquid Essence. The 1st hydrating and energising liquid essence with camellia micro-droplets. The formula offers the strength of an essence and the texture of fresh water. Free from alcohol and surfactants, it is suitable for even the most demanding skin. Almost magical, but assuredly scientific, protected by five patents.

Like a vivifying wave, the formula instantly revives and energises skin. Only upon application, the micro-droplets burst open, releasing the energising power of camellia fresh cells. Brimming with benefits, skin feels full of energy.
Benefits
The 5,000 micro-droplets of this liquid care contain the unprecedented energizing power of camellia fresh cells. Delicate and evanescent, the micro-droplets protect the active ingredient in its purest form upon application. The active ingredient is then immediately released to encourage skin renewal. The HYDRA BEAUTY Micro Liquid Essence formula releases an explosion of benefits to revitalise tired skin and prepare skin to receive following skincare products. Instantly energized, skin appears plumped and smooth. Day after day, skin texture is more even and refined. The complexion has a watery glow.

Hydration: + 50%*
Vitality: + 19%**
Refined skin texture: 32%***

*Instrumental evaluation on 21 women immediately after the first application.
**Clinical evaluation by a trained assessor on 30 women immediately after the first application.
***Clinical evaluation by a trained assessor on 30 women after 1 month.

ACTIVE INGREDIENTS
Long recognised for its hydrating properties, the camellia, emblematic flower of the HYDRA BEAUTY line, reveals a new highly energising extract.

• The camellia fresh cells, an active ingredient introduced by CHANEL Research, are cold-extracted stem cells from camellia petals. They demonstrate a particular affinity with the skin thanks to their membrane, whose composition is similar to that of skin cells. Preserved in their purest form at the heart of the micro-droplets, the power of the camellia fresh cells is kept intact. Rich in vitamins and nutrients, it encourages skin renewal for skin full of energy and a more even complexion.

• Camellia Alba PFA*, the exclusive active ingredient** of CHANEL skincare, helps skin to restore and maintain optimal moisture levels. Combined with glycerin and hyaluronic acid, it ensures hydration and maintains it with each application.

• In addition, Blue Ginger PFA**, a powerful antioxidant, helps protect and reinforce skin's natural defense system on a daily basis.

*PFA: PolyFractioning of Active ingredients. A process specific to CHANEL that allows for the creation of ultra-pure cosmetic ingredients.
**EP, US, JP patent.
HOW TO USE
1. Morning and evening, apply to clean, dry skin before HYDRA BEAUTY Micro Sérum and HYDRA BEAUTY Micro Crème.

2 A. Dispense five drops in the palm of your hand.

2 B. Press onto cheeks, forehead and chin. Smooth from the center of face outward.

3. To prolong the sensorial experience, continue with the HYDRA BEAUTY application technique: delicately tap face with your fingertips for an instant glow.
Go back to Description
SIZE
150 ml
List of Ingredients
The list of ingredients is included on all of our product packaging. In case of an allergy, always check the list of ingredients on the product packaging before you use the product.
CHANEL 92 200 Neuilly-sur-Seine
Go back to More details
1 of /2
1 of /2
1 of /2
Prep the complexion with the invigorating HYDRA BEAUTY MICRO LIQUID ESSENCE. Then apply HYDRA BEAUTY MICRO SÉRUM, which provides up to 24 hours* of continuous moisturizing benefits. Finish with HYDRA BEAUTY MICRO CRÈME, a comforting formula that helps fortify skin.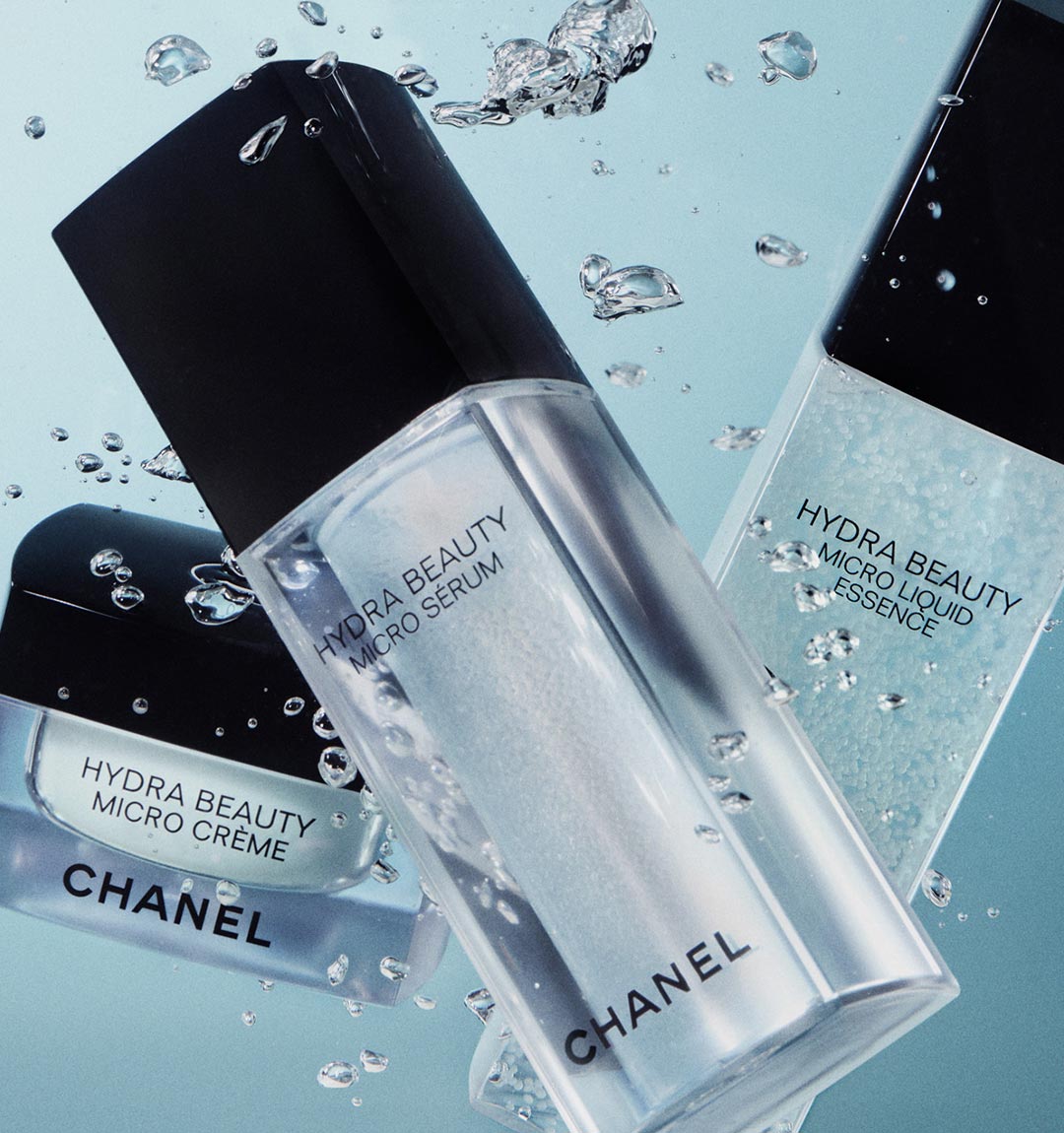 After extensive research on more than 2,000 species of camellia, CHANEL scientists selected the White Camellia for its exceptional resilience and unique hydrating properties. The moisturizing strength of the House's emblematic flower is captured within the concentrated ingredients at the heart of HYDRA BEAUTY skincare.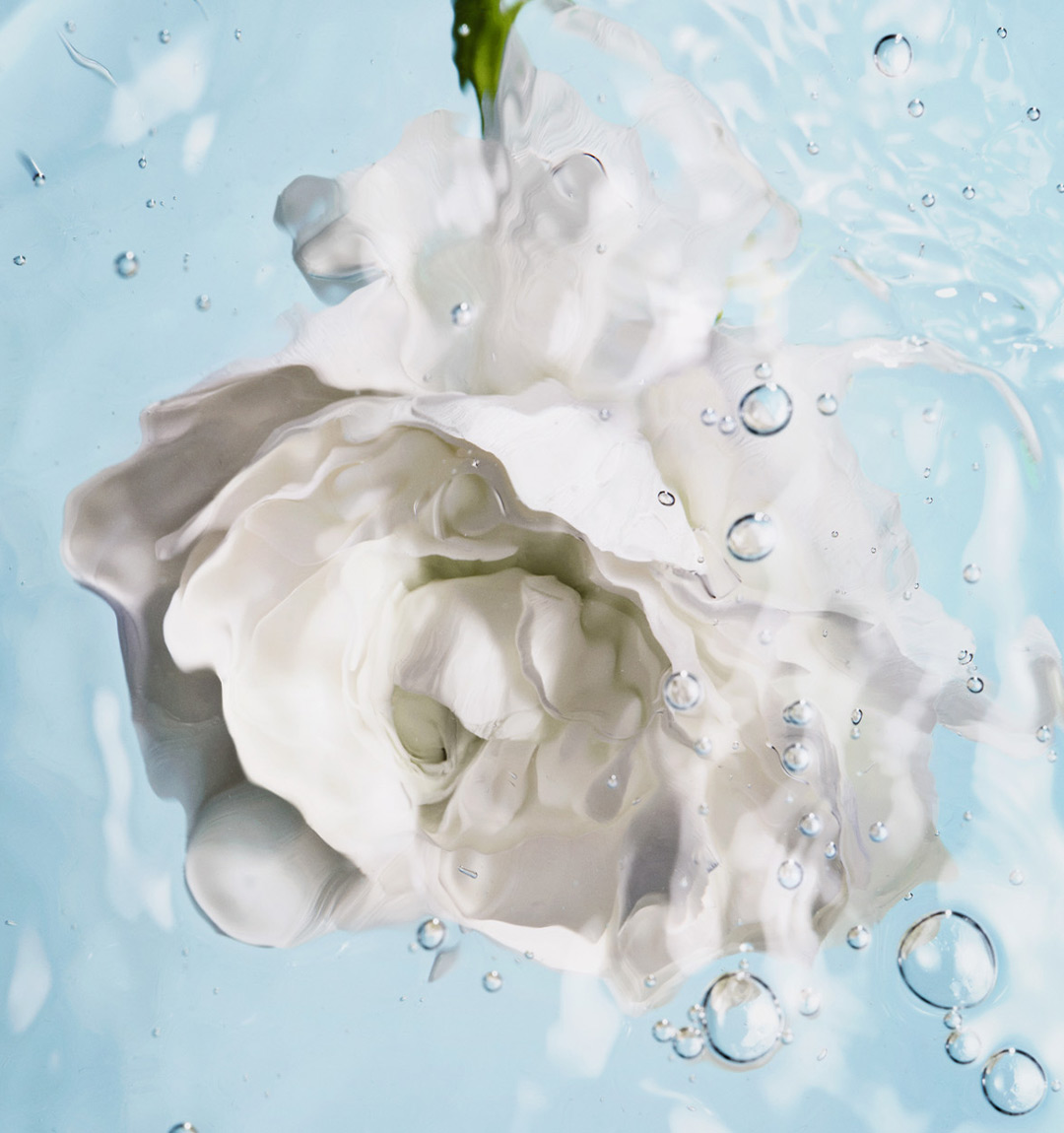 HYDRA BEAUTY MICRO LIQUID ESSENCE, HYDRA BEAUTY MICRO SÉRUM, HYDRA BEAUTY MICRO CRÈME and HYDRA BEAUTY MICRO CRÈME YEUX all feature MicroFluidic Technology. This process combines oil and water—essential components of skin's protective layer—to create thousands of micro-droplets that encapsulate White Camellia Extract and preserve its purity until the moment of application.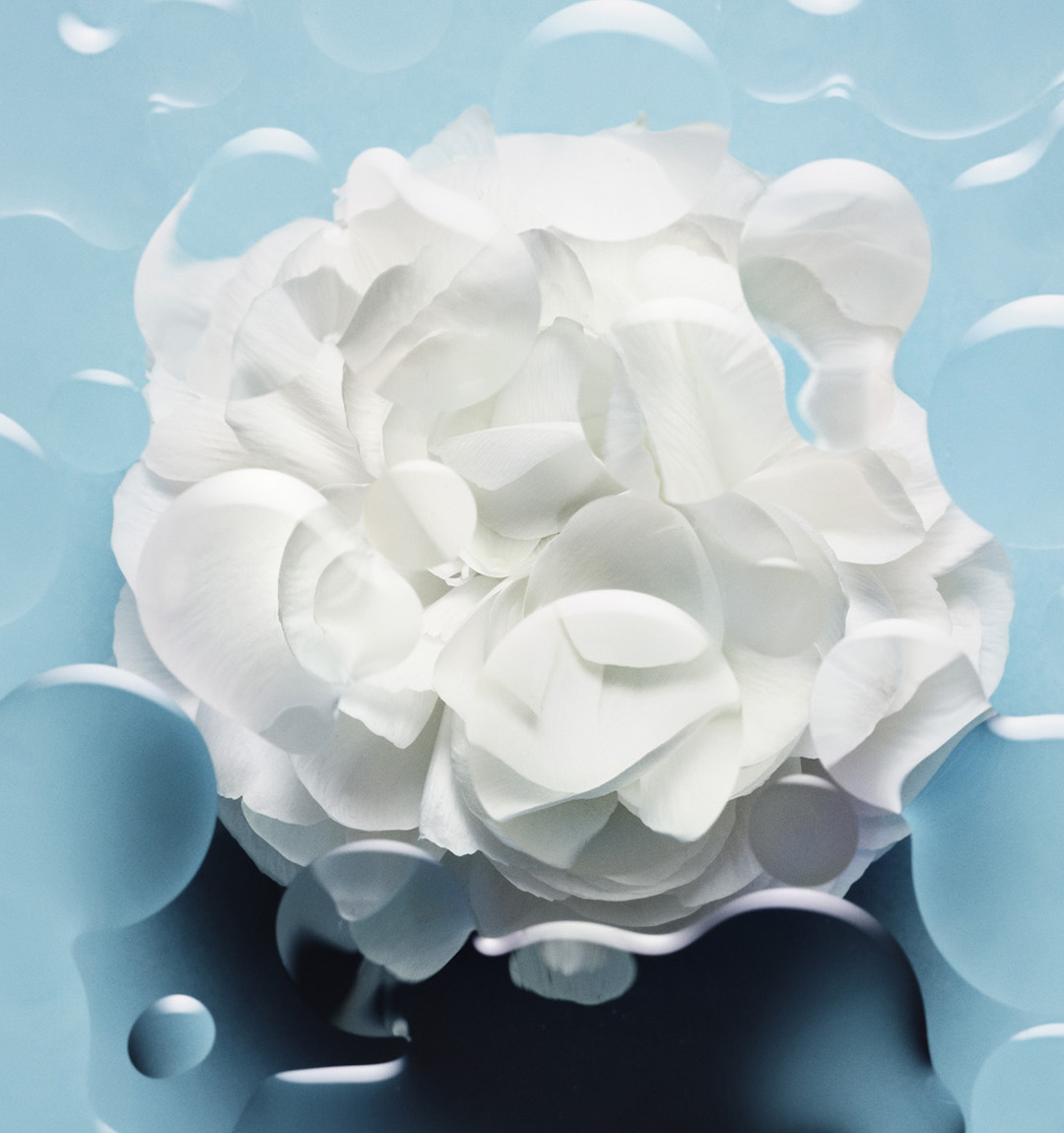 Find the perfect gift with help from one very creative advisor.