LES BEIGES
HEALTHY GLOW SHEER POWDER
Refill
Product Information
DESCRIPTION
Intuitive and versatile, LES BEIGES HEALTHY GLOW SHEER POWDER is easy to apply, even without a mirror, for a natural glow in all lighting. Its lightweight formula offers a blurring effect, for a subtle satin finish that never creases. The promise of a natural healthy glow all year long, available in 12(1) shades and housed in the iconic rounded square case, which is now refillable.

Small crystals may occasionally arise on the powder's surface but will disappear after a few uses. This occurs when ingredients in the formula, most notably the binding agent magnesium stearate, crystallise. The product is still completely safe to use, and this has no impact on the look of the makeup when applied.

(1)Availability varies by market.
COMPOSITION
The formula, which has no visible shimmer and never appears orange on the skin, provides buildable coverage and a natural look for every season. Its photo-adaptive complex ensures radiance and a healthy glow in any lighting. Enriched with jasmine oil, known for its hydrating properties, LES BEIGES HEALTHY GLOW SHEER POWDER gives skin lasting comfort for up to 8 hours.
HOW TO USE
Light, buildable coverage and a sheer finish. Its new half-moon applicator brush makes it intuitive to apply, even without a mirror, for an effortlessly natural makeup look.
This versatile product can be applied:

• To targeted areas or to the entire face.
• To bare skin or on top of foundation - its imperceptible formula provides a naturally luminous complexion all day long.
• In your shade match for a natural-looking finish, in a deeper shade for a sun-kissed glow, or in a lighter shade for an illuminated complexion.
Go back to Description
SIZE
12 g
List of Ingredients
The list of ingredients is included on all of our product packaging. In case of an allergy, always check the list of ingredients on the product packaging before you use the product.
CHANEL 92 200 Neuilly-sur-Seine
Go back to More details
LES BEIGES


A RADIANT COMPLEXION
With its more generous range of shades and its new half-moon brush, LES BEIGES NEW HEALTHY GLOW SHEER POWDER reveals the fresh, subtly sun-kissed complexion of a day spent outdoors. Its new lightweight sensorial formula preserves the skin's radiance every day, no matter the light. Its iconic rounded case is now refillable.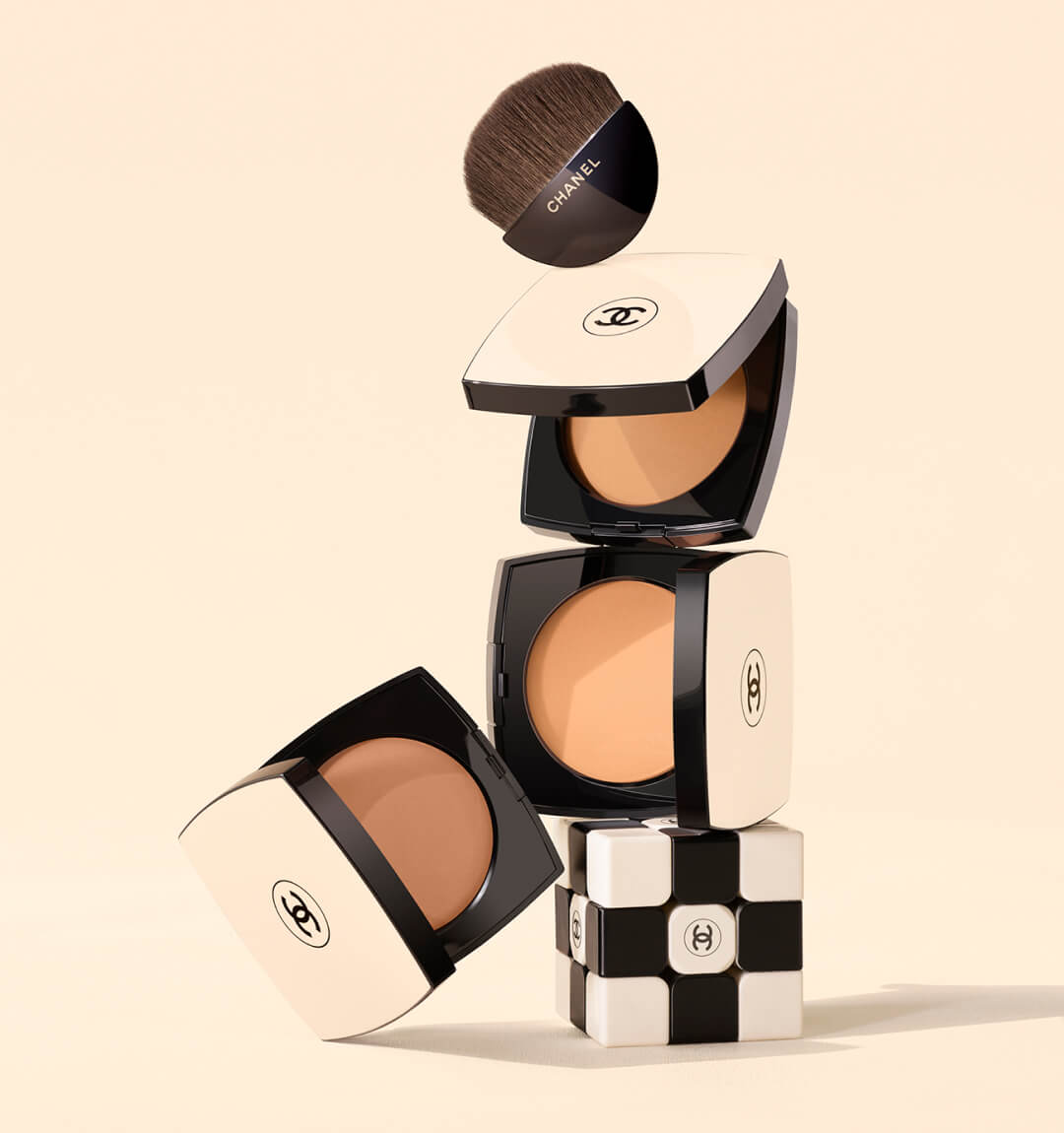 A naturally radiant healthy glow with an imperceptible makeup finish. Intuitive, extremely simplified application, for a flawless result. High-performance skincare formulas with fine and lightweight textures. The LES BEIGES de CHANEL line illuminates the complexion of freedom-loving women.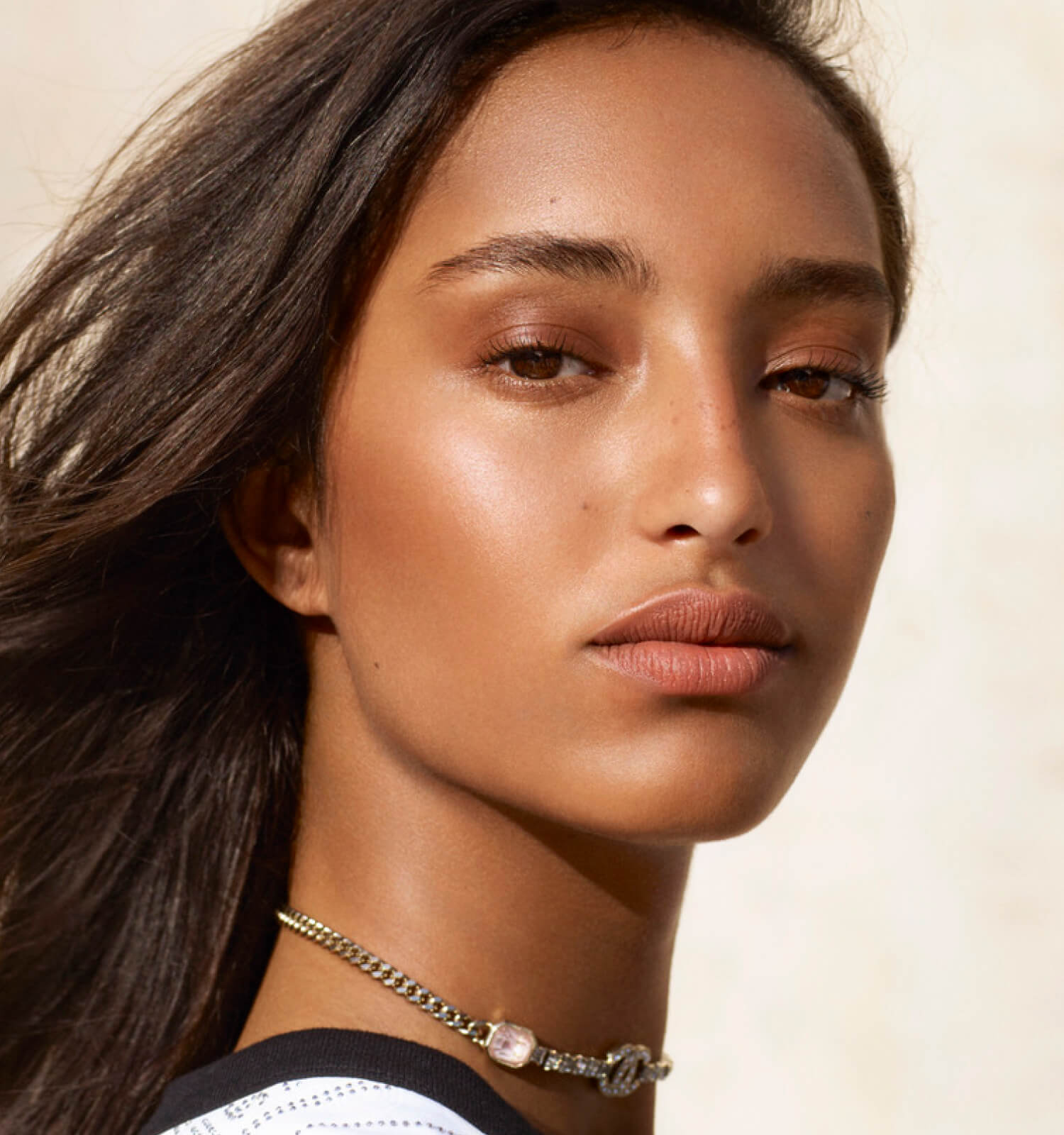 The natural healthy glow duo. Imperceptible textures with protective formulas. Easy application that provides buildable coverage. And the radiance of a naturally luminous complexion from morning till night.