SUBLIMAGE L'EXTRAIT DE NUIT
REGENERATING AND REPAIRING NIGHT CONCENTRATE
DESCRIPTION
The first night serum based on chronobiology, SUBLIMAGE L'Extrait de Nuit reconnects skin with its natural repairing and regenerating functions, which are more intense at night than during the day. Its formula, which contains 90,5% naturally derived ingredients, features a complex of fermented Vanilla Planifolia and neroli elixirs combined with a naturally derived chronopeptide. Composed of 25% oils, its transformative serum texture provides a perfect balance of freshness and nourishment. It offers a unique sensory experience.
The regenerating and repairing power of SUBLIMAGE L'Extrait de Nuit optimises this moment, which is essential to the skin's beauty. Upon waking, skin is deeply rested, hydrated and luminous. Night after night, even with an fast-paced lifestyle, skin is repaired.
BENEFITS
Upon waking, skin feels moisturised and comfortable and has a luminous, rested appearance.
Night after night, skin is repaired and perfectly nourished. It also looks stronger and healthier. No matter what time you go to bed, you can sleep peacefully knowing that you'll wake up looking radiant every morning.

Repaired appearance of skin: +95%*
*Self-assessment questionnaire filled out by 62 women after 1 month of use.
ACTIVE INGREDIENTS
- A naturally derived chronopeptide helps skin resynchronise its biological clock and trigger the repairing and regenerating cycle.
- The formula is enriched with a complex of fermented Vanilla Planifolia and neroli elixirs, derived from a CHANEL-patented biofermentation process** that uses flowers grown in Madagascar and the Grasse region.
Combined with Vanilla Planifolia stem cells and enfleurage oil, it heightens the skin's detoxifying, repairing and regenerating functions.
- Intense Vanilla Water delivers antioxidant protection.

**European patent applications for the biofermentation process.
Ophthalmologist and dermatologist tested. Non-comedogenic.
HOW TO USE
Every evening, apply SUBLIMAGE L'Extrait de Nuit before SUBLIMAGE L'Extrait de Crème. Thanks to the properties of the oils it contains, the serum provides an exceptional sensorial experience and the ultimate moment of relaxation.
Go back to Description
An exclusive location to discover all of the CHANEL fragrances, makeup and skincare, guided by fragrance experts and professional makeup artists. A unique space that plunges you into a brand-new world of CHANEL.
Discover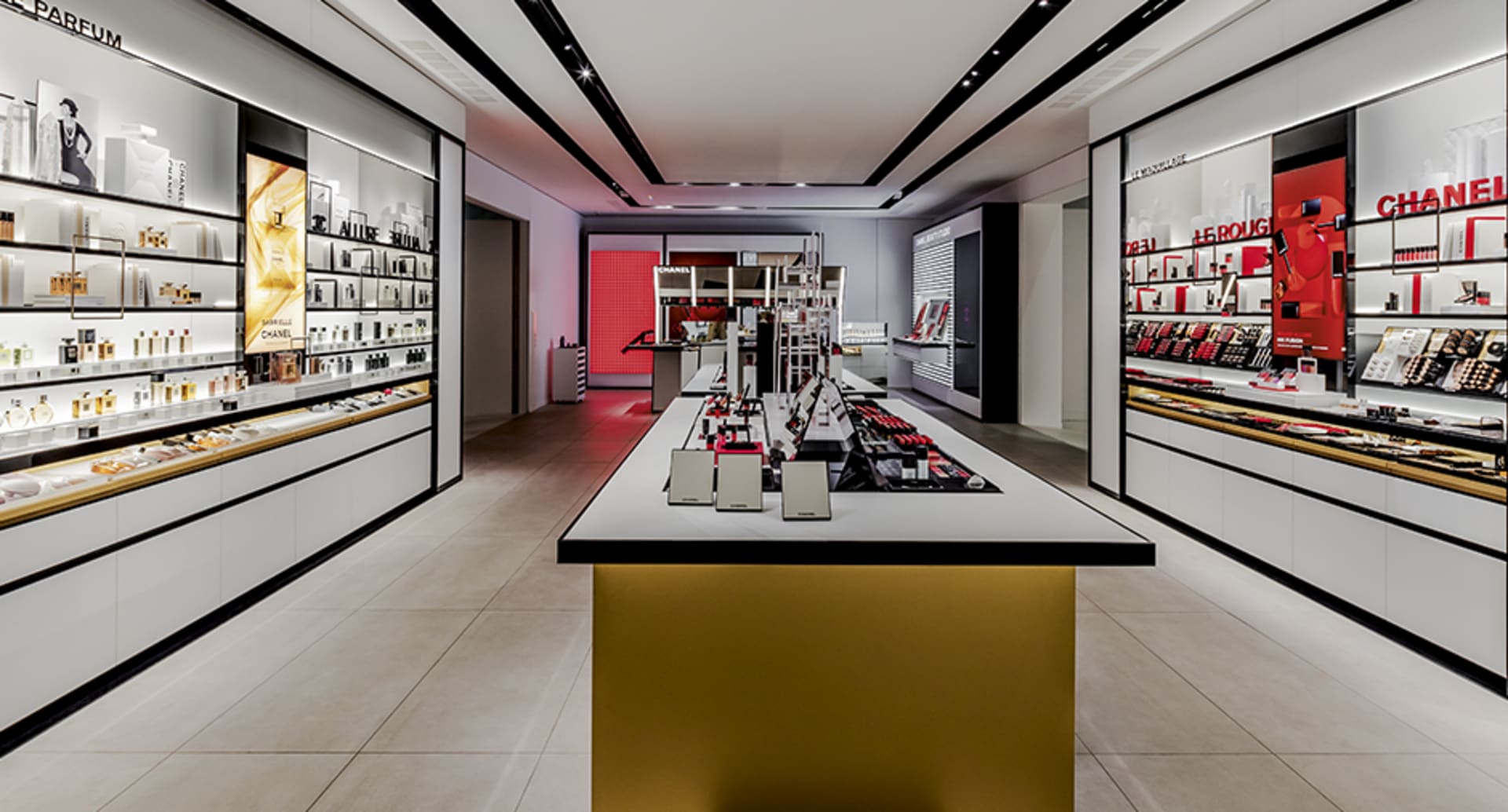 Go back to About our boutiques
THE BENEFITS OF DEEPLY SOOTHING COMFORT
Every evening, on thoroughly cleansed skin, apply L'Extrait de Nuit. The power of the oils helps enhance this moment of ultimate relaxation in preparation for a good night's sleep.
SUBLIMAGE L'EXTRAIT DE NUIT
REGENERATING AND REPAIRING NIGHT CONCENTRATE - 40 ml