ROUGE ALLURE LIQUID POWDER
LIQUID MATTE LIP COLOUR BLURRED EFFECT
DESCRIPTION
ROUGE ALLURE LIQUID POWDER, a matte liquid lip colour in vibrant shades, combining innovation and sensoriality. A long-wearing powdery matte finish with an unparalleled blurring effect on the lips.
An unprecedented creamy and powdery second-skin texture that glides when applied and softens lips for a sensation of comfort.
Its sensorial integrated foam applicator leaves a thin film on the lips for a light to intense blurred makeup result. With or without a mirror, the result is impeccable.
Comes in a supple on-the-go packaging with a "velvet" feel. Colourful, it instantly reveals the shade.

COMPOSITION
• A combination of softening oils for a velvety second-skin texture that melts onto the lips when applied.
• Pure, ultra-thin and highly concentrated pigments that deliver intense shades while ensuring a soft, fine texture.
• A transparent oil that ensures optimised pigment dispersion for bright, vivid colours.

HOW TO USE
Press to release a dose of product. Apply to the center of the lips and stretch to outer corners with the integrated foam applicator. Reapply for a more intense makeup result.
Go back to Description
An exclusive location to discover all of the CHANEL fragrances, makeup and skincare, guided by fragrance experts and professional makeup artists. A unique space that plunges you into a brand-new world of CHANEL.
Discover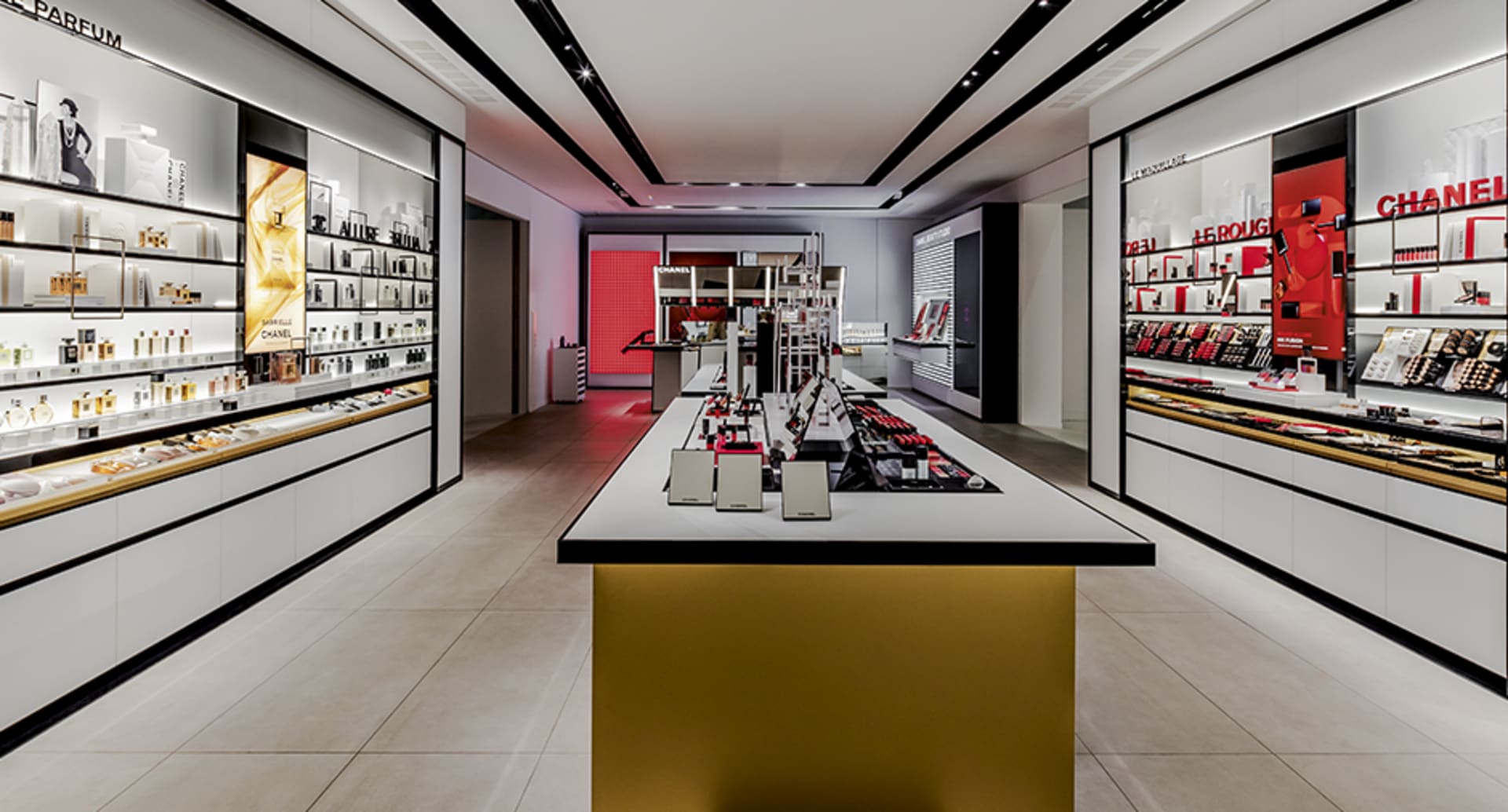 Go back to About our boutiques
ROUGE ALLURE LIQUID POWDER956 - INVINCIBLE
1 of / 3
1 of / 1
GET THE LOOK
First, apply PALETTE ESSENTIELLE Conceal – Highlight – Color as needed to create an even-looking complexion. Add JOUES CONTRASTE in Quintessence to apples of cheeks. Define brows with STYLO SOURCILS WATERPROOF then style with LE GEL SOURCILS for added hold. Apply STYLO OMBRE ET CONTOUR in Contour Clair as eyeshadow, then create depth by layering LES 4 OMBRES in Clair-Obscur on eyelids. Define eyes with STYLO YEUX WATERPROOF in Noir Intense and finish with LE VOLUME DE CHANEL in Noir on lashes. Add ROUGE ALLURE LIQUID POWDER in Invincible to lips for intense colour with a blurred matte effect.