BEIGE X MAISONS D'ART GIFT SET
LES EXCLUSIFS DE CHANEL
In an ultra-limited edition
DESCRIPTION
Inspired by Gabrielle Chanel's favourite colour, "BEIGE and Maisons d'art" is an exceptional gift set that shines a spotlight on Maisons d'art and the demanding, meticulous craftsmanship that plays an essential role in CHANEL creations.
Nestled at the center of the box is the BEIGE Parfum, a sensual fragrance housed in a Baccarat crystal bottle. A display of craftsmanship that dates back to 1764, the bottle is sealed to preserve the purity of the fragrance using the traditional art of baudruchage.
The gift box is lined with a creation by the Maison Lemarié, specialising in feather and floral creations since 1880, which designs the camellias for the House of CHANEL and makes ruffles, smocks and pleats for the greatest names in haute couture. The plump and downy texture of feathers, worked in shades of brown, conveys the soothing softness of Mademoiselle's favourite colour.
COMPOSITION
Olivier Polge, Perfumer-Creator for the House of CHANEL, describes the BEIGE Parfum as a bouquet of radiant notes of hawthorn, freesia and frangipani, enhanced with honeyed notes and enriched with absolutes of exotic jasmine and May rose. A voluptuous breeze of white petals and yellow gold.
INSPIRATION
"I take refuge in beige because it's natural," said Gabrielle Chanel. Evoking in turn sand, skin, honey, ivory and even champagne, beige is incarnated by a range of subtle and creamy shades. A soothing colour in which Gabrielle Chanel liked to wrap herself, sheltered from the world and the chaos of life.
ART OF PERFUMING
The Parfum is applied with the end of the intricately sculpted cabochon, cut in the shape of an emerald, onto pulse points: behind the earlobe, on the décolleté, and on the inside of the wrist.
Go back to Description
An exclusive location to discover all of the CHANEL fragrances, makeup and skincare, guided by fragrance experts and professional makeup artists. A unique space that plunges you into a brand-new world of CHANEL.
Discover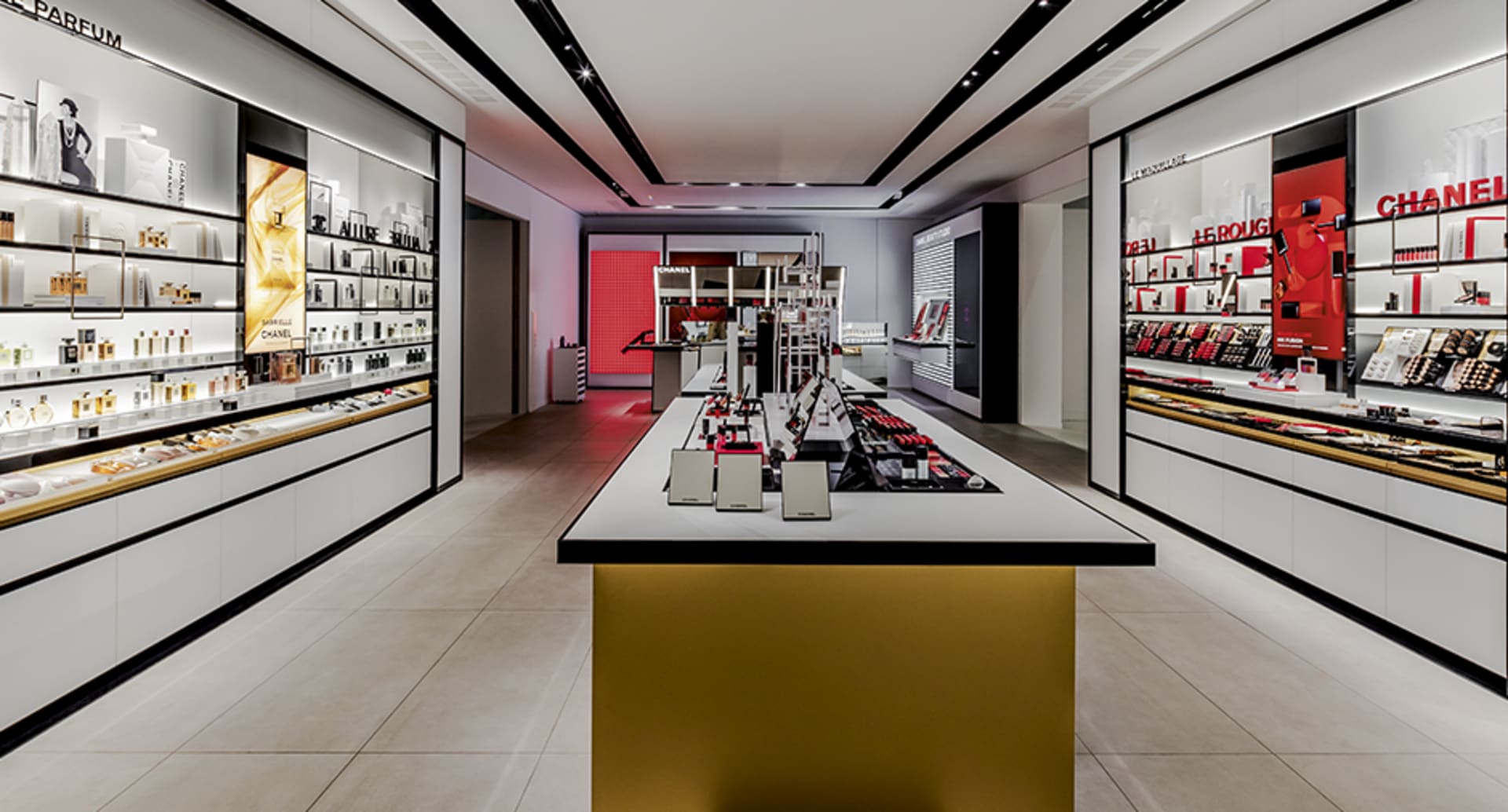 Go back to About our boutiques
BEIGE X MAISONS D'ART GIFT SET
LES EXCLUSIFS DE CHANEL
In an ultra-limited edition - 50 ml