POUR MONSIEUR
AFTER SHAVE LOTION
DESCRIPTION
The fresh-chypre fragrance of POUR MONSIEUR in an invigorating, bracing after-shave lotion that leaves the skin delicately scented.
COMPOSITION
A fresh citrusy burst with notes of Sicilian Lemon and Tunisian Neroli, revealing a deep, spicy heart. The sober, subtle presence of a woody trail.
INSPIRATION
For her first men's fragrance, Gabrielle Chanel drew inspiration from the men who graced her life.

Boy Capel, the Grand Duke Dimitri Pavlovich and the Duke of Westminster.

Three of her greatest love stories. Three men of natural, understated elegance, without artifice, who cultivated the art of inner distinction. Men with heart and spirit.

POUR MONSIEUR conveys this sophisticated simplicity. This English sense of chic, a mix of dandyism and aristocratic charm. The image of timeless masculinity.

ART OF PERFUMING
The fresh-chypre fragrance of POUR MONSIEUR finds expression in a full range of shaving and body products. Apply after-shave lotion on clean-shaven, dry skin to intensify the scent.
Go back to Description
An exclusive location to discover all of the CHANEL fragrances, makeup and skincare, guided by fragrance experts and professional makeup artists. A unique space that plunges you into a brand-new world of CHANEL.
Discover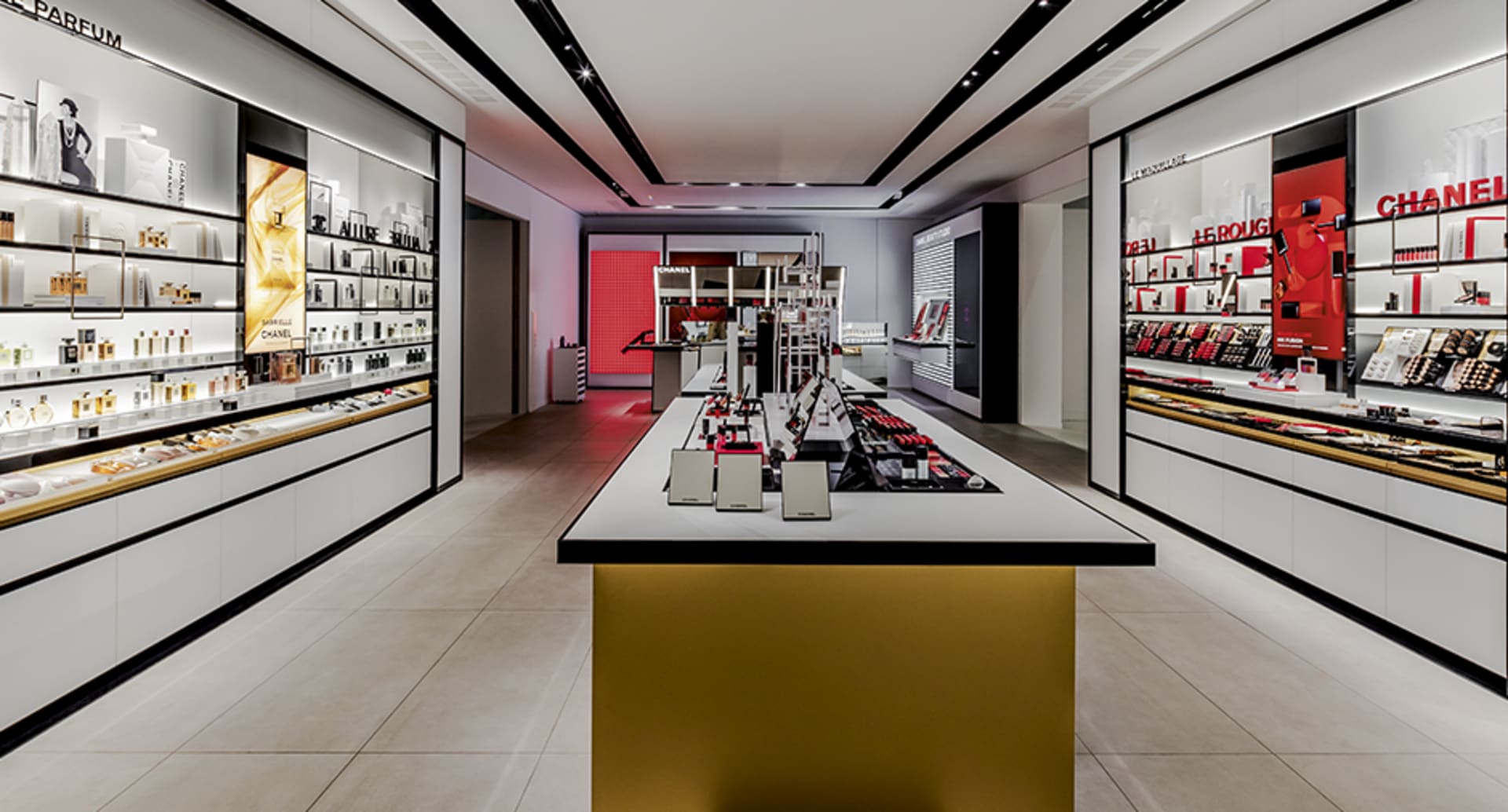 Go back to About our boutiques