CHANCE EAU FRAÎCHE
EAU DE TOILETTE SPRAY
100 ml

35 ml

50 ml

150 ml
Product Information
DESCRIPTION
A floral-sparkling fragrance in a round bottle. A surge of energy that sweeps you into a whirlwind of happiness and fantasy. An olfactory encounter with chance.
COMPOSITION
A floral-sparkling fragrance that intertwines the zesty freshness of Citron, the softness of Jasmine and the vibrant presence of Teak Wood. A whirlwind of energy and vitality.
INSPIRATION
It comes and goes, it never stays still... and you only have a few seconds to seize your chance. It is unpredictable and appears when you least expect it, but if you decide to seize it, anything is possible.
"A chance came up, I seized it." Mademoiselle Chanel knew that her real chance was the one of her own creation, a state of mind, a way of being.

ART OF PERFUMING
The eau de toilette comes in a spray format for a more generous use, with an effortless application on skin or inside clothing.

To revive the notes of the fragrance throughout the day, the "TWIST AND SPRAY" comes in a practical travel size which you can slip into your purse and take with you anywhere. A complete perfuming ritual for the bath and body is also available to enhance the fragrance trail.

Go back to Description
SIZE
100 ml
List of Ingredients
The list of ingredients is included on all of our product packaging. In case of an allergy, always check the list of ingredients before you use the product.
CHANEL 92 200 Neuilly-sur-Seine
Go back to More details
Chanel Fragrance


CHANCE EAU FRAÎCHE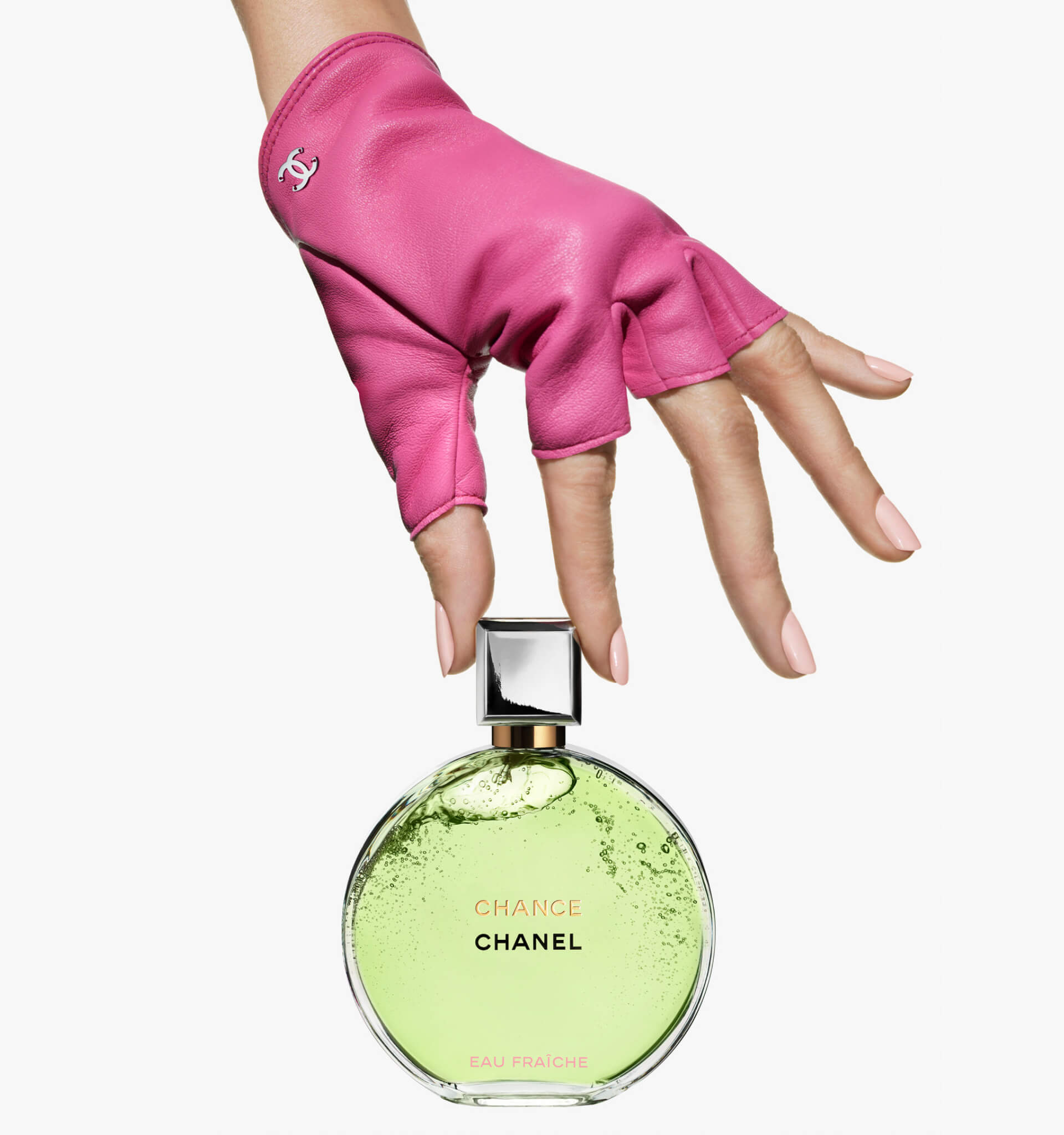 CHANCE EAU FRAÎCHE Eau de Parfum. An elegant composition with persistent freshness, resting on a deep, rich woody base. Intensify the trail of this floral-sparkling scent with the CHANCE EAU FRAÎCHE bath and body products.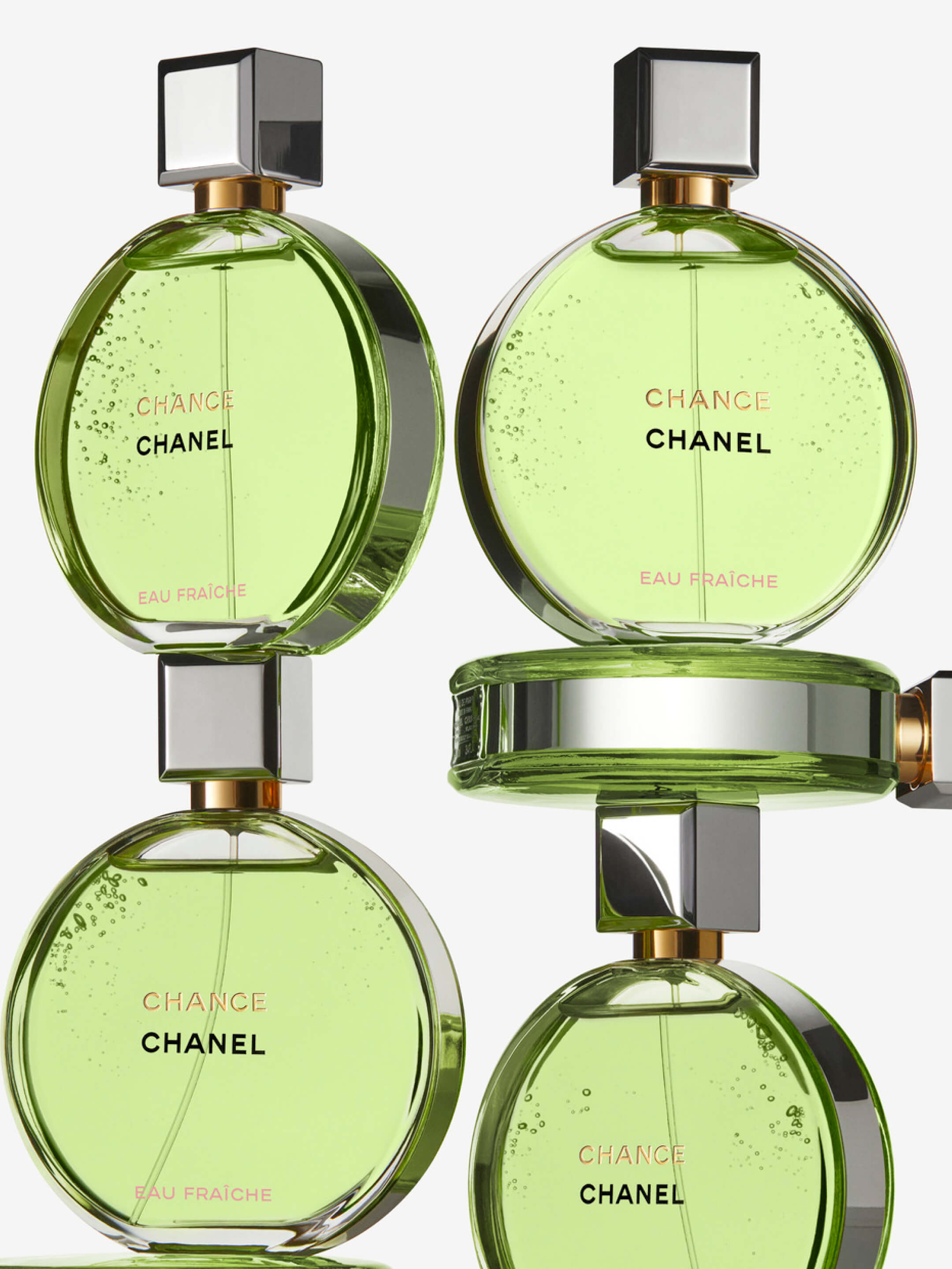 CHANCE, CHANCE EAU TENDRE, CHANCE EAU FRAÎCHE, CHANCE EAU VIVE. Four interpretations. Four ways to take your CHANCE. Find yours.