GABRIELLE CHANEL
ESSENCE EAU DE PARFUM SPRAY
100 ml

35 ml

50 ml

150 ml
Product Information
DESCRIPTION
A floral, solar and voluptuous interpretation composed by Olivier Polge, Perfumer-Creator for the House of CHANEL.
Inspired by Gabrielle Chanel, GABRIELLE CHANEL ESSENCE is the fragrance of a woman who is attentive to her needs and speaks her mind. A radiant woman who truly shines as she fully expresses her personality.
The fragrance seems to hover weightlessly within the square bottle crafted of ultra-thin glass. The label and the stopper flaunt a shade of gold that is deep and rich, just like the fragrance.
COMPOSITION
GABRIELLE CHANEL ESSENCE is a solar and voluptuous composition.
Like a fragrant nectar, the ESSENCE is a floral concentrate composed around four flowers: exotic and intense jasmine, radiant and fruity ylang-ylang, fresh and sparkling orange blossom, and creamy, highly feminine Grasse tuberose.
Considered to be the most bewitching flower of all, Grasse tuberose is magnified, radiating throughout the fragrance to create a warm and enveloping trail.
INSPIRATION
Before it was the name of a fragrance, Gabrielle was the name of a woman: Coco Chanel.
A woman who made history by changing the rules. A woman, passionate and free, who always chose to be the person she wanted to be.
To wear GABRIELLE CHANEL is to reveal your own intensity, to follow your own path and feel radiant and alive.
ART OF PERFUMING
GABRIELLE CHANEL ESSENCE is worn liberally. Intensely. It comes in a spray bottle for easy and generous application on skin or the lining of clothing.
A fragrance ritual for the bath and body is also available to enhance its trail.
Go back to Description
SIZE
100 ml
List of Ingredients
The list of ingredients is included on all of our product packaging. In case of an allergy, always check the list of ingredients on the product packaging before you use the product.
CHANEL 92 200 Neuilly-sur-Seine
Go back to More details
This holiday season, CHANEL presents your fragrances in an exclusive case*.
*This service is complimentary with any purchase of a 100 ml fragrance.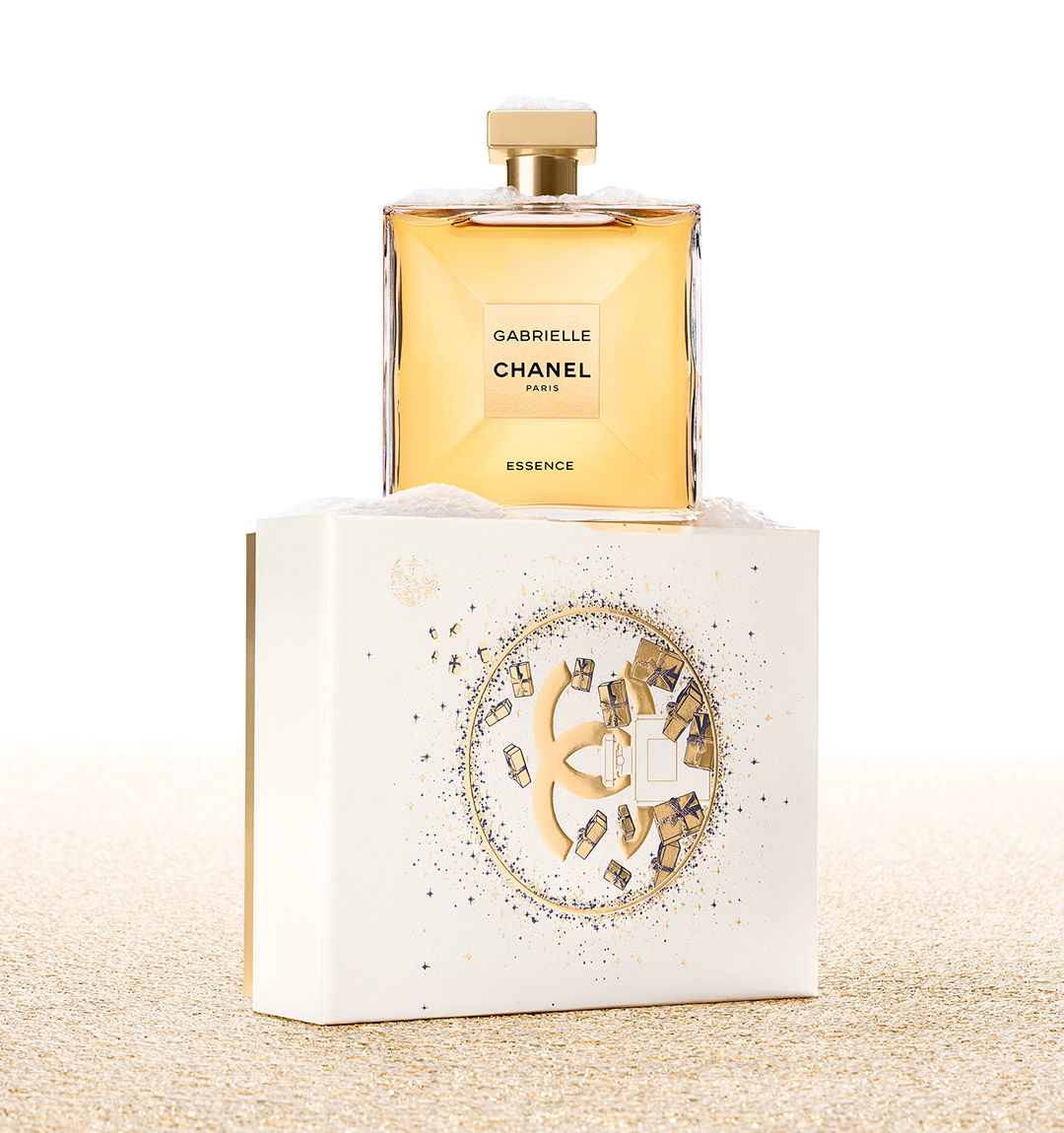 Find the perfect gift with help from one very creative advisor.