Product Information
DESCRIPTION
The most precious, sensual interpretation of GABRIELLE CHANEL. Striking from the very first drop, wear it directly on the skin to experience the full intensity of its floral power. The fragrance seems to hover weightlessly within its square bottle, which has been crafted from ultra-thin glass. The coffret, stopper and label feature a deep shade of gold. For the first time, CHANEL presents an Extrait bottle topped with a spray nozzle for precise application and an intensely feminine fragrance trail.
COMPOSITION
The Parfum, often called an Extrait, is the quintessence of CHANEL Parfumeur craftsmanship.
GABRIELLE CHANEL EXTRAIT is an intense, multifaceted floral composition in which jasmine, ylang-ylang, orange blossom and Grasse tuberose unfurl, one by one.
Considered to be the most captivating flower of all, Grasse tuberose is obtained using a unique extraction technique, a process that makes it possible to capture the freshness of its petals. Its floral heart is enveloped by the comfort of sandalwood and vanilla absolute, forming a particularly sensual composition.
For Olivier Polge, CHANEL In-House Perfumer-Creator, "GABRIELLE CHANEL EXTRAIT is a floral jewel. The most precious version of GABRIELLE CHANEL which, like the woman who wears it, leaves no one indifferent."
INSPIRATION
"I decided who I wanted to be, and that is who I am." Gabrielle Chanel
Before it was the name of a fragrance, Gabrielle was the name of a woman: Coco Chanel. A woman who made history by changing the rules.
GABRIELLE CHANEL is the fragrance of a free, passionate woman who speaks her mind and chooses her own destiny.
ART OF PERFUMING
The GABRIELLE CHANEL PARFUM bottle was designed with a spray nozzle for intensely feminine, precise fragrance application that targets the pulse points: the area behind the ears, the décolleté and the inside of the wrists.
Go back to Description
SIZE
35 ml
List of Ingredients
The list of ingredients is included on all of our product packaging. In case of an allergy, always check the list of ingredients before you use the product.
CHANEL 92 200 Neuilly-sur-Seine
Go back to More details
A Grasse tuberose extract that has been refined by Olivier Polge. An intense floral heart enhanced by notes of vanilla and sandalwood. A powerful, sensual fragrance from the very first drop. The most precious interpretation of GABRIELLE CHANEL.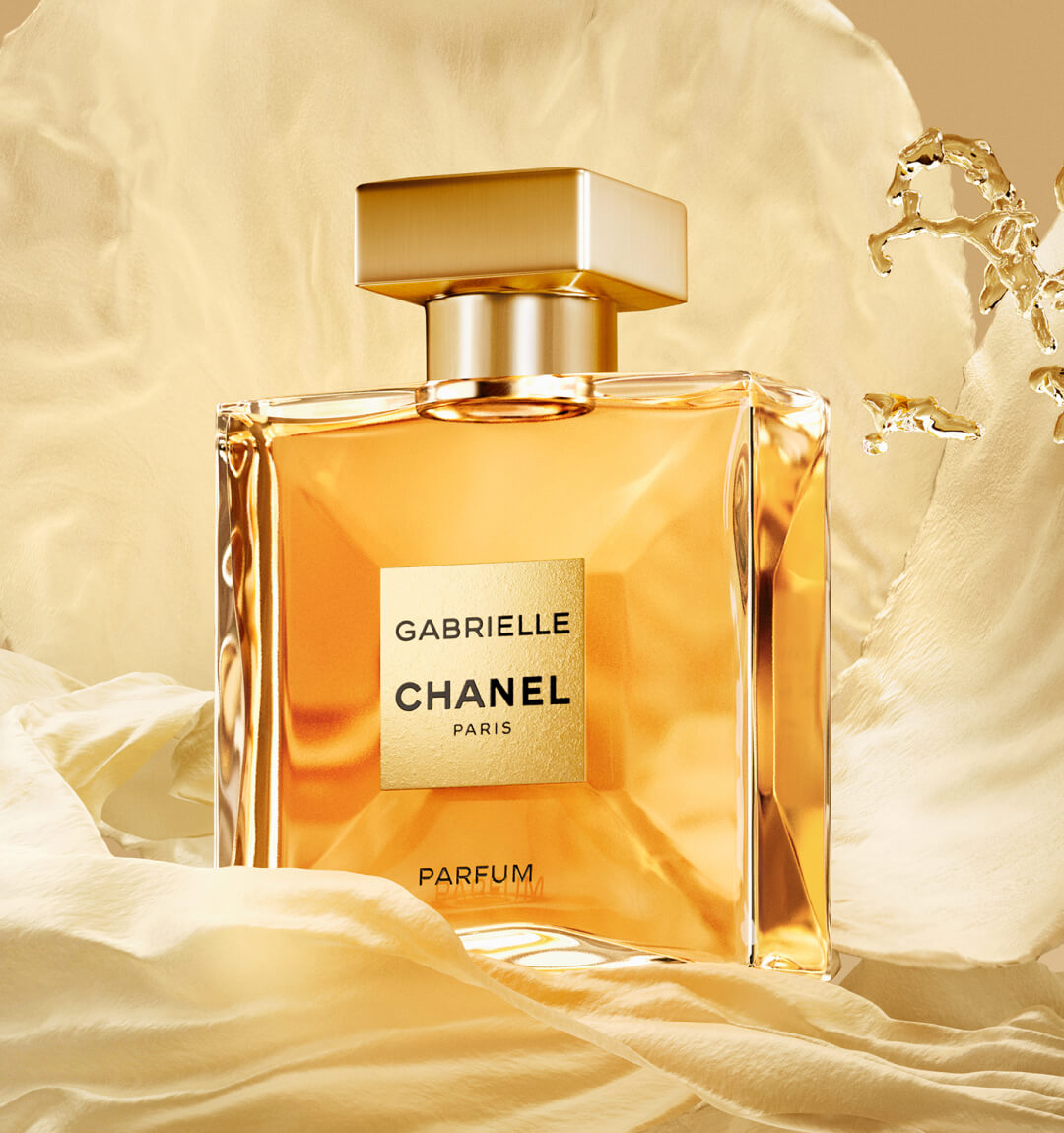 A square bottle crafted from frosted glass, a label inscribed with the GABRIELLE CHANEL aesthetic codes, and a stopper in a rich, deep shade of gold.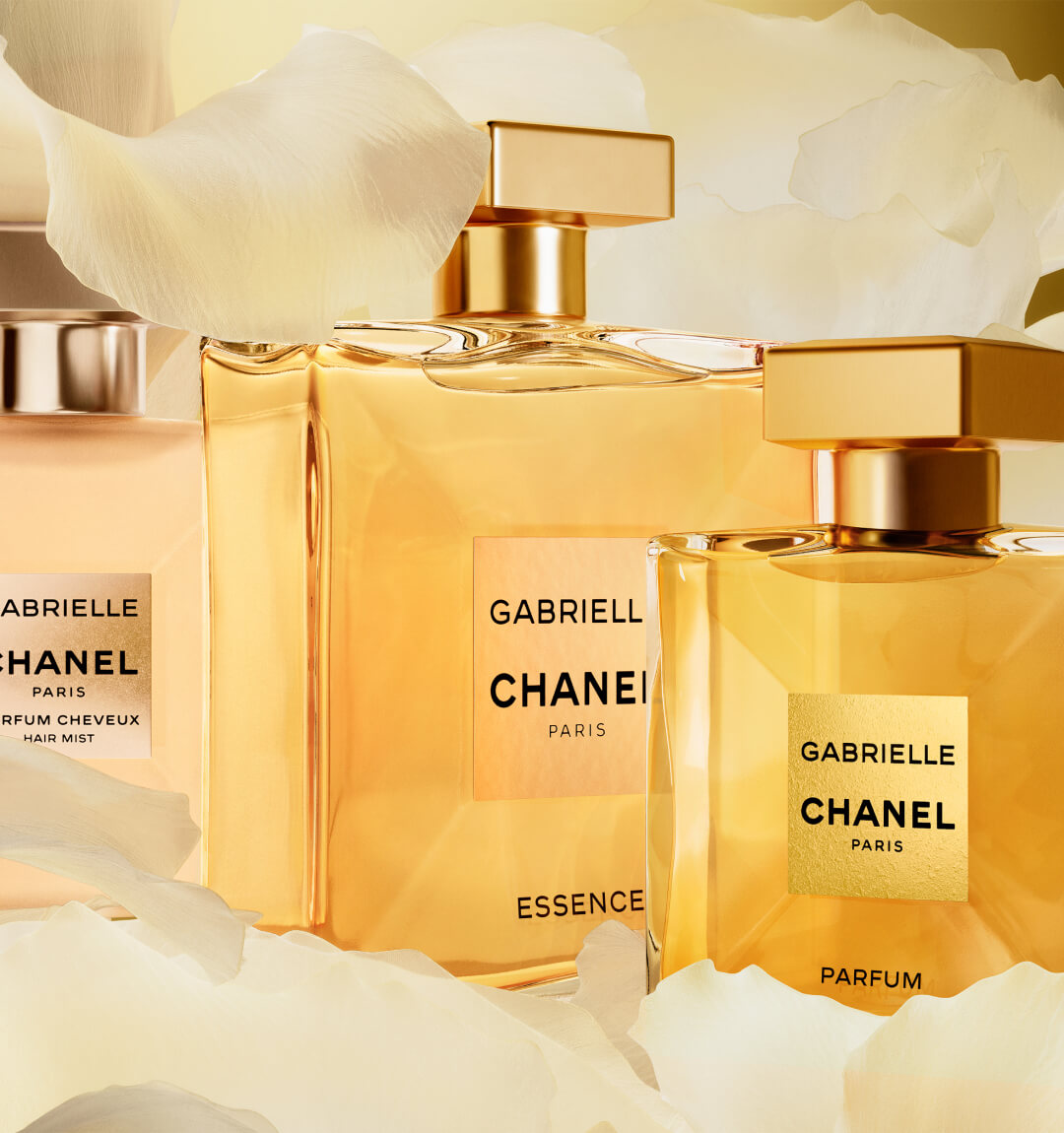 A voluptuous composition revolving around jasmine, ylang-ylang, orange blossom and captivating Grasse tuberose. Four flowers, four singular facets that come together in a fragrance for the radiant woman who shapes her own destiny.