PARIS - PARIS
LES EAUX DE CHANEL – EAU DE TOILETTE SPRAY
Product Information
DESCRIPTION
A woody-floral fragrance, inspired by relaxed Parisian elegance, evoking the morning bustle of a Parisian café terrace.
COMPOSITION
PARIS – PARIS is a fragrance built around the Damask rose, a rose full of character that reveals a multitude of facets. Its sparkling freshness is heightened by lemon and mandarin, its spicy notes by pink peppercorn and its woody heart by patchouli.
INSPIRATION
PARIS – PARIS evokes a carefree spring morning spent on the terrace of a Parisian café. Its rosy hue is inspired by the glistening stone of the grand Haussmann buildings in the early morning rays of sunlight. A spicy, sparkling freshness reminiscent of an exciting adventure in the heart of the capital and the relaxed Parisian elegance that inspired the creations of Gabrielle Chanel.
ART OF PERFUMING
The rounded form of the bottle fits in the palm of the hand, while its sleek sleeve made with natural materials evokes rippling water. Available in large spray bottles, LES EAUX DE CHANEL offer lavish and generous perfume application. With a single spray, LES EAUX DE CHANEL fragrances create a feeling of freshness so vivid it takes you on a journey.
The PARIS – PARIS HAIR AND BODY SHOWER GEL, with a fine and delicate lather, prolongs the fragrance trail for body and hair.
Complete the perfumed ritual with the light and enveloping PARIS - PARIS BODY LOTION.

Go back to Description
SIZE
125 ml
List of Ingredients
The list of ingredients is included on all of our product packaging. In case of an allergy, always check the list of ingredients on the product packaging before you use the product.
CHANEL 92 200 Neuilly-sur-Seine
Go back to More details
Floral, woody or ambery: unforgettable fragrances presented in exceptional cases.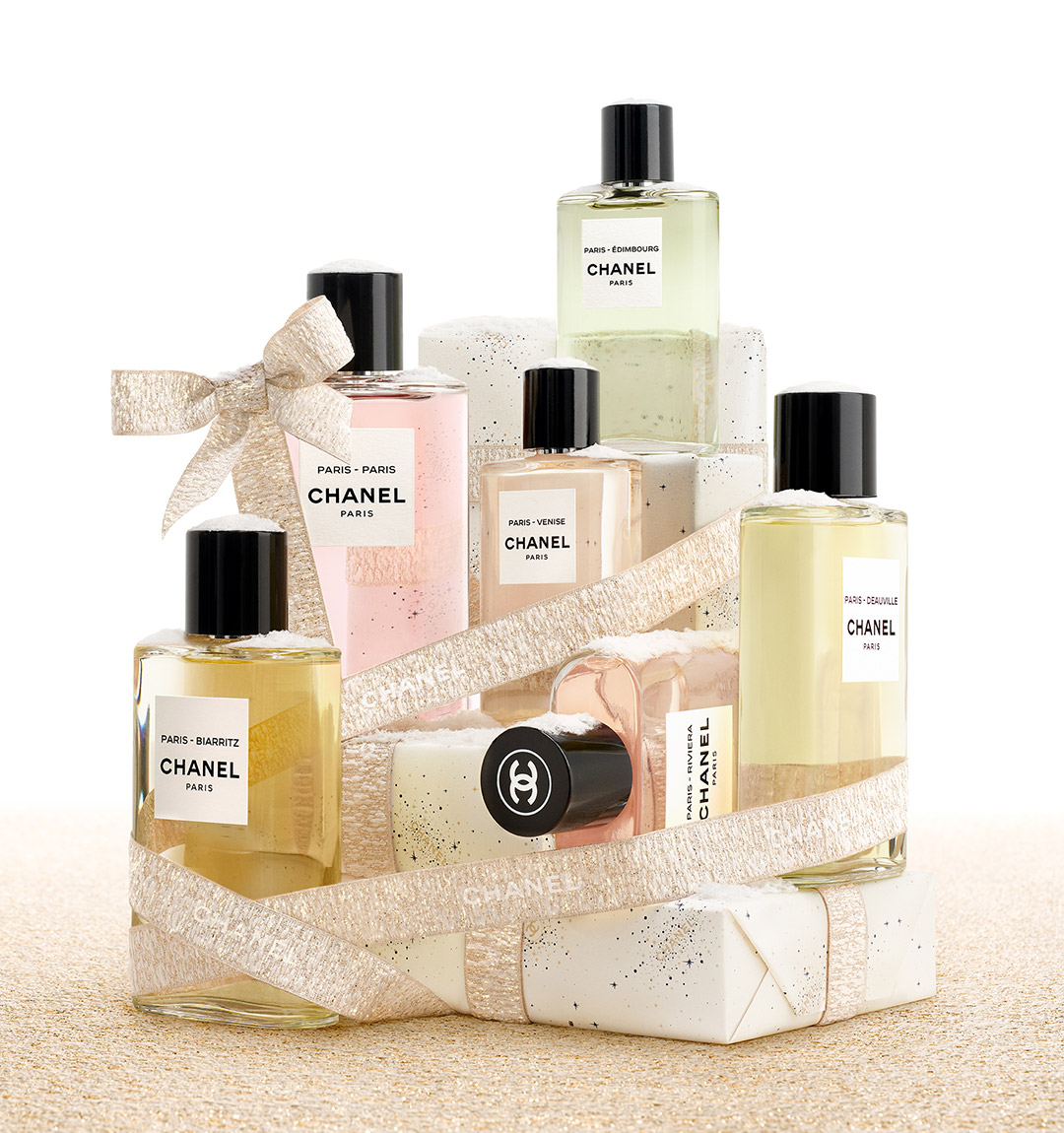 Find the perfect gift with help from one very creative advisor.